It is possible to define that a document is moved within a transition in the life cycle by a specific user.
From the transition of the state in which the movement restriction is to be performed, in the lifecycle configuration, click on the "user" icon to indicate the field of the assigned user who is to perform this transition.

Select the Manual Selection option.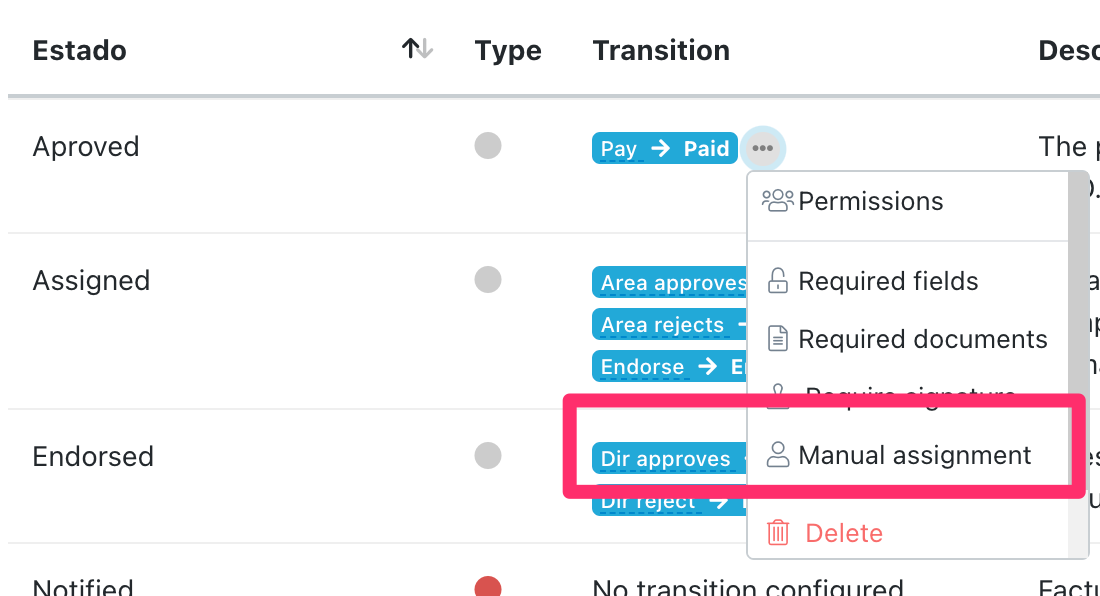 Then select the field of the user who is allowed to make the transition and click Save.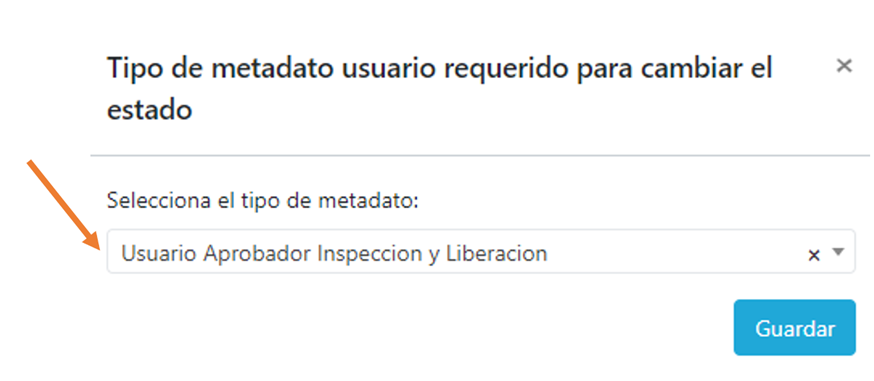 If a user tries to advance to the next state and it is not the one selected in that field, he/she will not be able to change state and will receive a warning like the one shown below.

Example: If there is an "assigned user" field in a form and the field is filled in with User A, if user B tries to change the status, he/she will not be able to do so; only user A will be able to make the transition.