Within a team, it is possible to use the same lifecycle in several different forms.
To be able to reuse a lifecycle, it must be added to the lifecycle marketplace by clicking on the marketplace icon.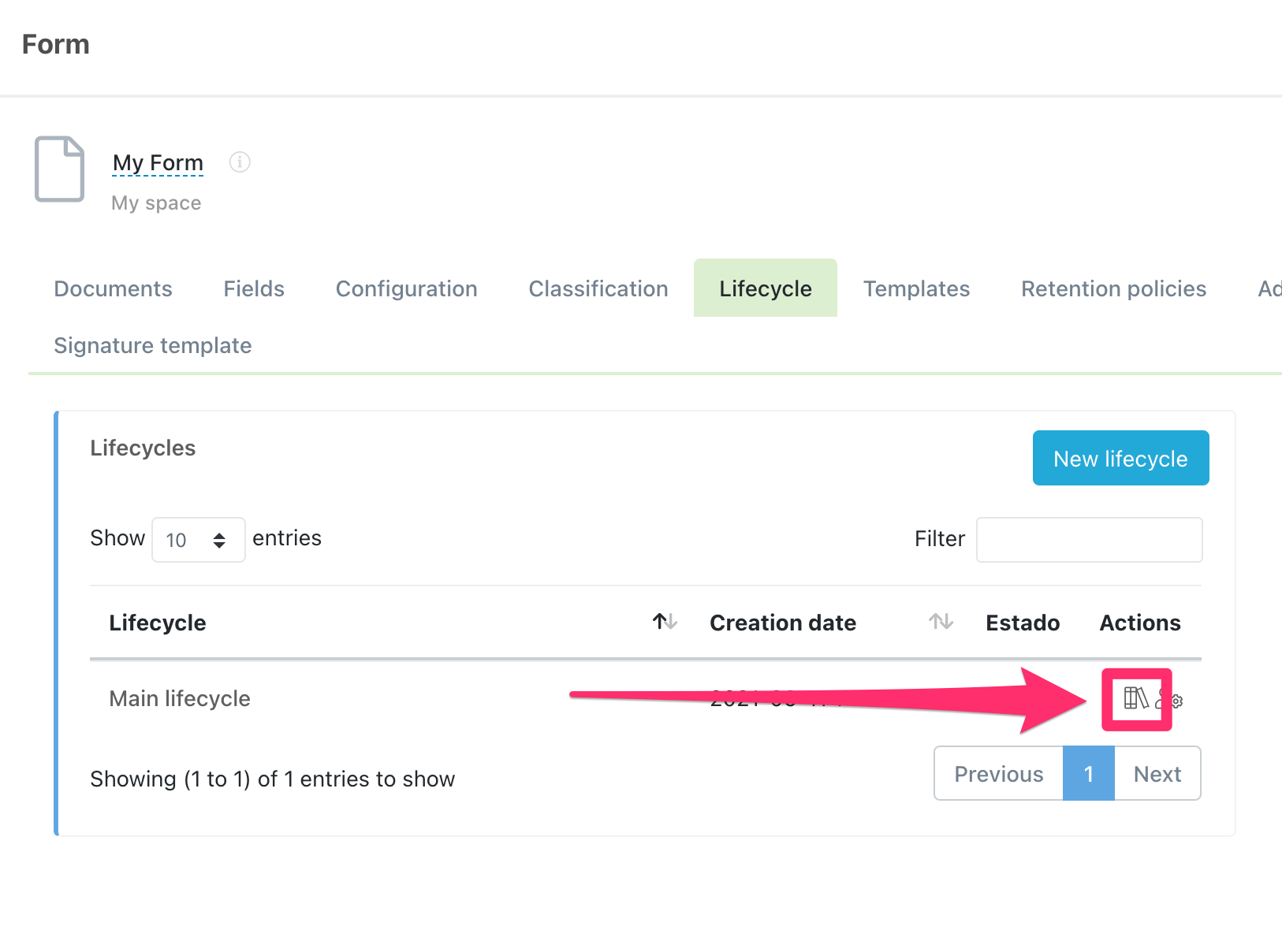 Once added, the lifecycle will appear in the marketplace.

Activating a marketplace lifecycle on a form
Once enabled on the marketplace, from a different form you will be able to activate it by clicking on the on/off icon.

IMPORTANT:
Remember that anychanges in a lifecycle shared by several forms, will affect all of
those forms.