It is possible to notify users via e-mail when a transition is executed in a life cycle.
To do this, the notifications must be created in the transition. Use the Send notification option to create a new notification.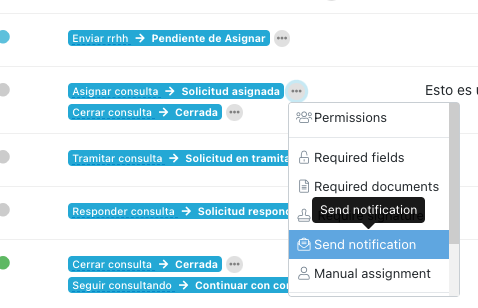 Athento will then ask you for some information: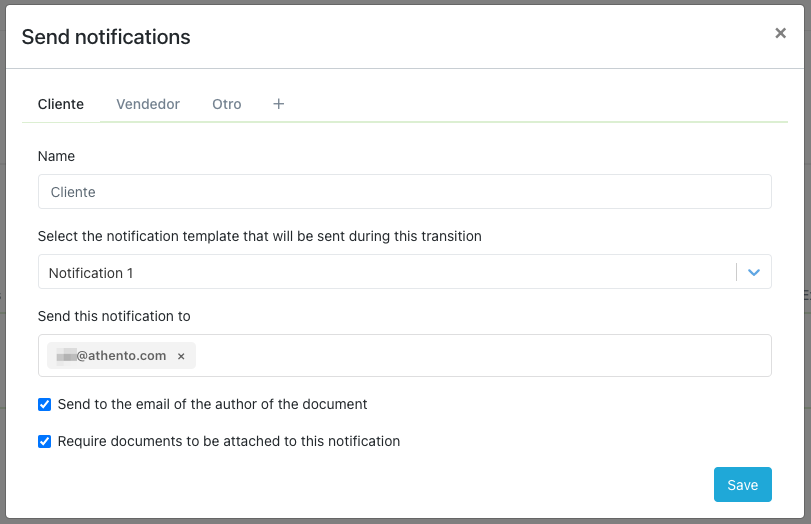 Name: name that you want to give to the transition and that will only be visible to you.
Notification template: In this drop-down you indicate the notification template you want to send (equipment notifications, with category "LifeCycle").
Send to: here you can indicate the emails to which the notification will be sent. It can be any email account. If you are going to indicate several, separate them with commas.
A check to send to the author of the document.
A check to indicate whether to attach documents to the email. If this check is active it will be necessary to attach documents related to the sending before executing the transition in the document. More information.