¡IMPORTANT!
You will only be able to see this menu if:
- You have a dedicated instance.
- You are a user manager, superadmin or staff.
The Administration Console is the place where you can monitor the global use of Athento by your company's users, through the different work teams.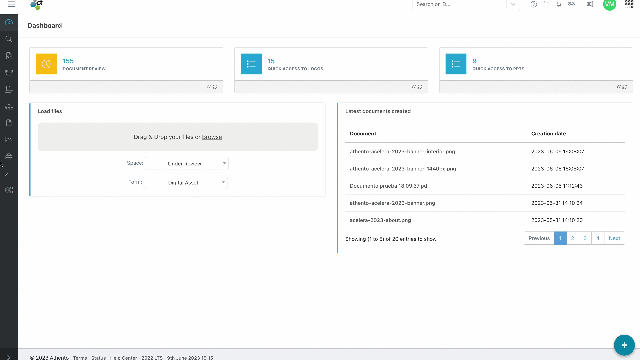 The Administration Console has several submenus: