Athento's user interface offers some customisation possibilities. Some of them are oriented to the simplification of the screen for those users who must perform very specific tasks within the application and others are display preferences.
From where can these customisations of the platform appearance be enabled?
These customisations can be enabled from the Administration Console in the Users tab.
To adjust the customisations for a specific user, use the menu at the bottom of each user's details.

Click on the "Edit permissions and appearance settings" option.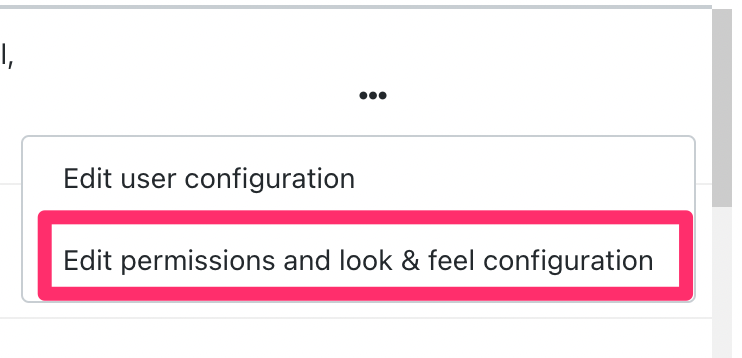 The various appearance settings can then be activated.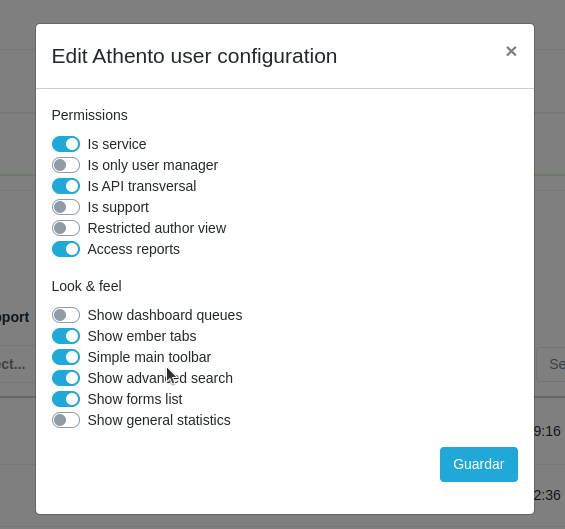 What appearance options can be customised?

Show embedded tabs: disables or shows the tab functionality to the user.

Simplified navigation bar: hides some menus from the main navigation bar.
Show advanced search: Activates or deactivates the access button to the advanced search from the navigation bar.
Show forms list: Deactivates the access button to the forms configuration from the navigation bar.
Show general statistics: hides the access button to the general reports of the platform or Insights.
What other user interface customisation options are there?