Queues can be visible as traffic lights on the Athento dashboard. By default, the dashboard comes with generic platform indicators, but these can be changed to those that make more sense to end users.

To make a queue visible from the dashboard, in the queue, click on the Options menu and select "edit queue" or "edit queue".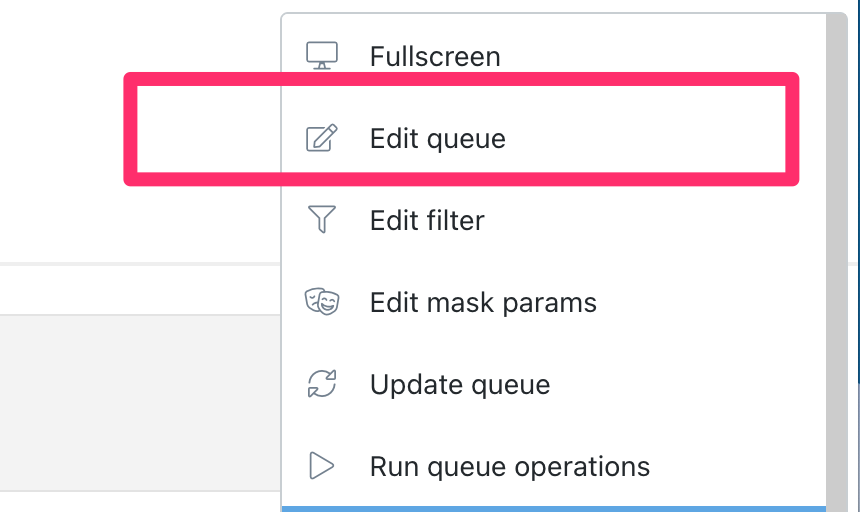 Next, you must select the color in which you want the queue to be displayed on the dashboard.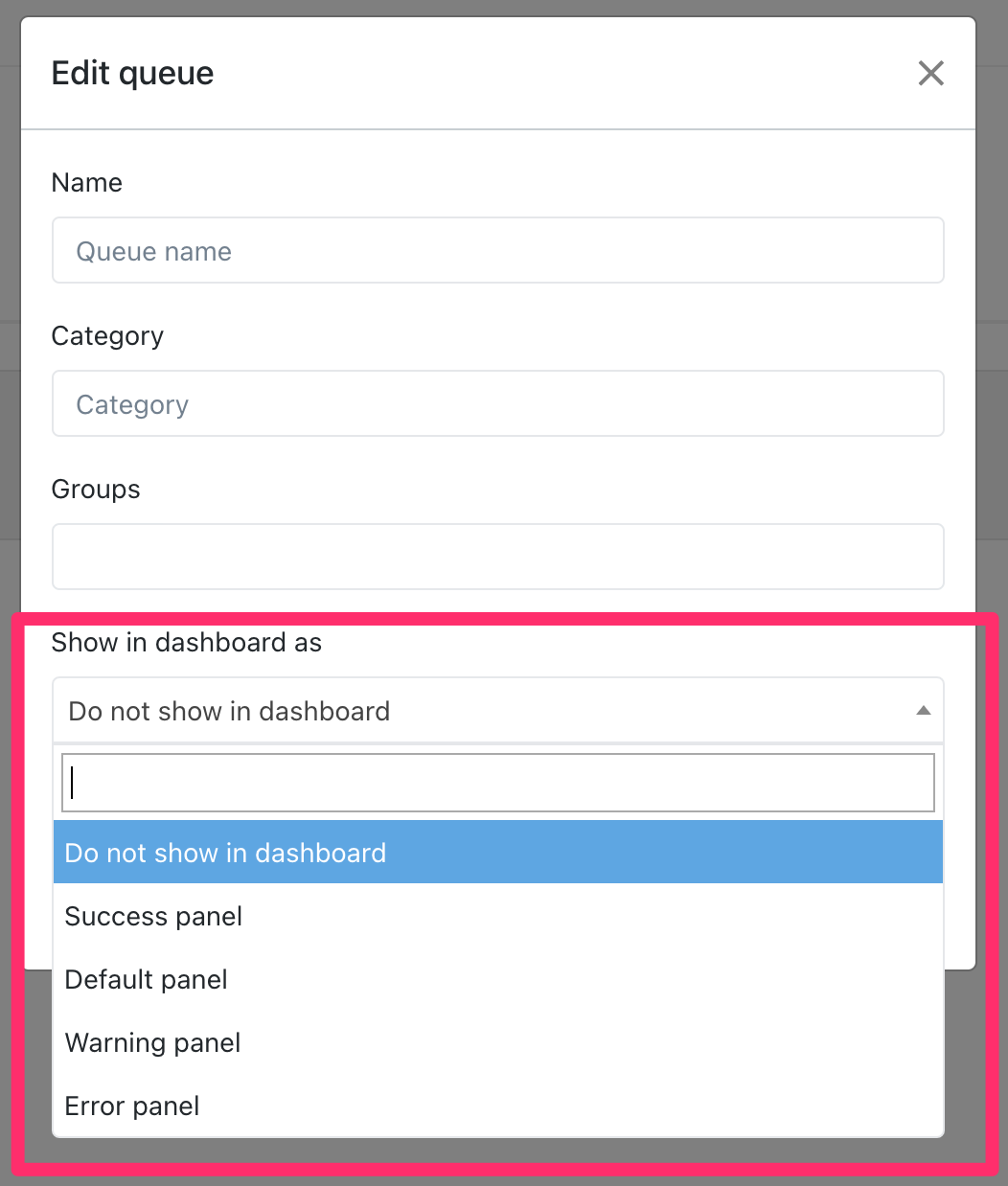 | | |
| --- | --- |
| Success panel | Green |
| Default panel | Blue |
| Warning panel | Yellow |
| Error panel | Red |
| Do not show in dashboard | The queue won't be shown in the dashboard |
Select the option you prefer and click on Change.
Remember that the queue will only be visible on the dashboard for users who belong to the queue's authorized groups.