Permissions define the rights that a group of users has over a space. For example, if you have a space called Invoices, you can define that the Accounting group has read permissions over the space.
To add permissions, go to the Permissions tab in the Users menu. Click the "New Permission" button.
Next, you will need to define what group will have access to the space and with what kind of rights.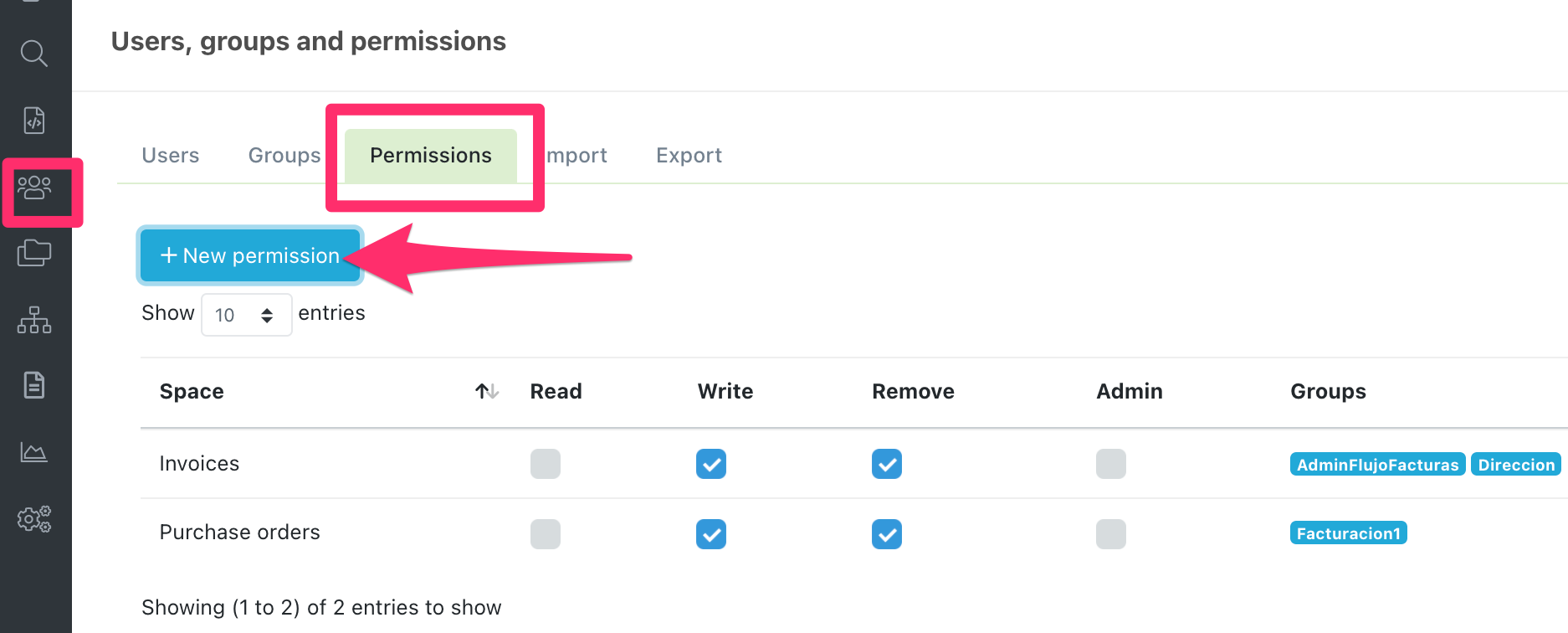 A user needs at least read permissions to view documents in a space.