Athento allows you to customize the quick action bar that appears in the view of a document. It is possible to disable buttons and define the groups of users that will be able to see a button.

These settings are specific at the form level, so the settings will be applied to all documents that use that form.
Access the advanced administration of the form to see these settings.

Within the advanced form settings, at the bottom of the screen, go to Document type button configurations.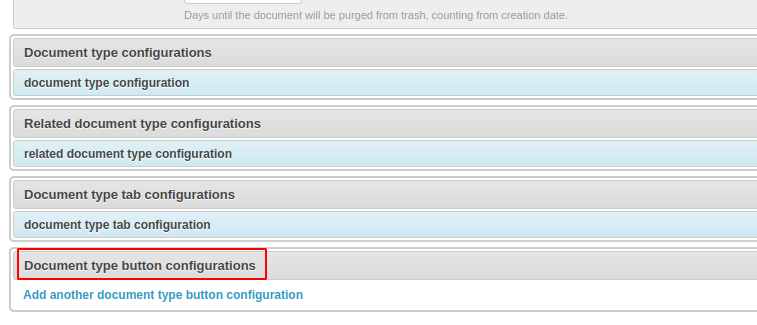 You can add as many settings as you wish by clicking on "Add another document type button configuration".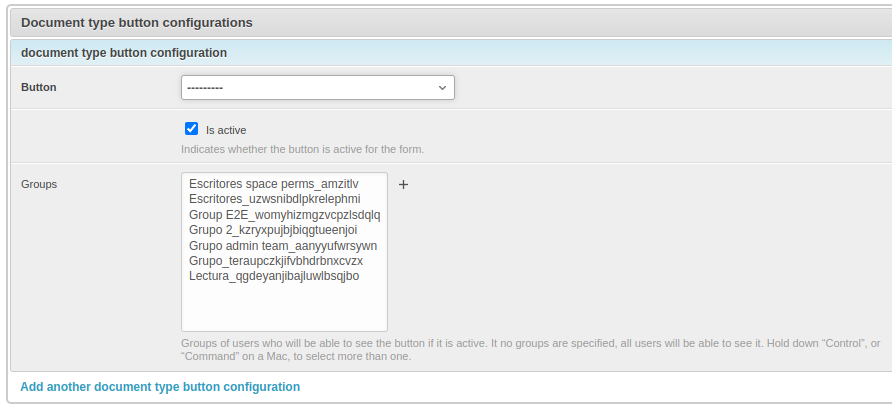 The available options are:
Button: button on the user interface that you want to customize. For example, if you want to customize the download button, select the "Download" option.

Is active: indicates whether the button will be displayed. If this value is unchecked, no user will be able to see the button.

Groups: indicates the groups that will be able to see the button (provided that the "Is active" parameter is checked). If no groups are specified, all users will be able to see the button.