From the document view, the panel of related documents is available.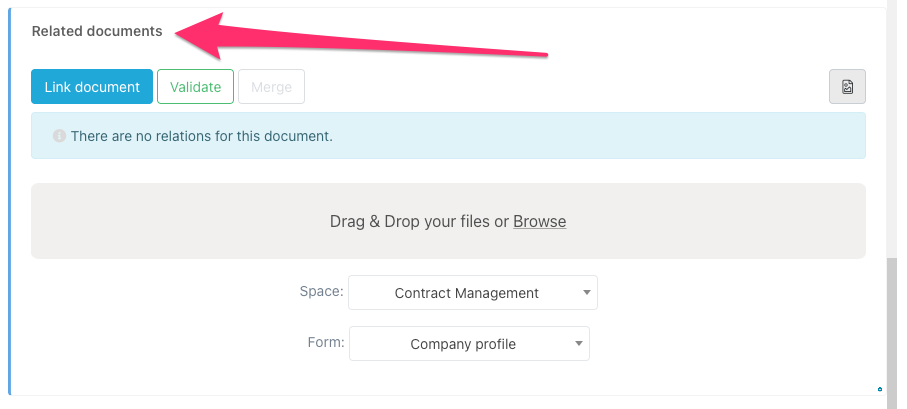 In this panel you will be able to see and add other documents in Athento that are related to the document you are in. Relationships between documents
You can open any related document by clicking on its name.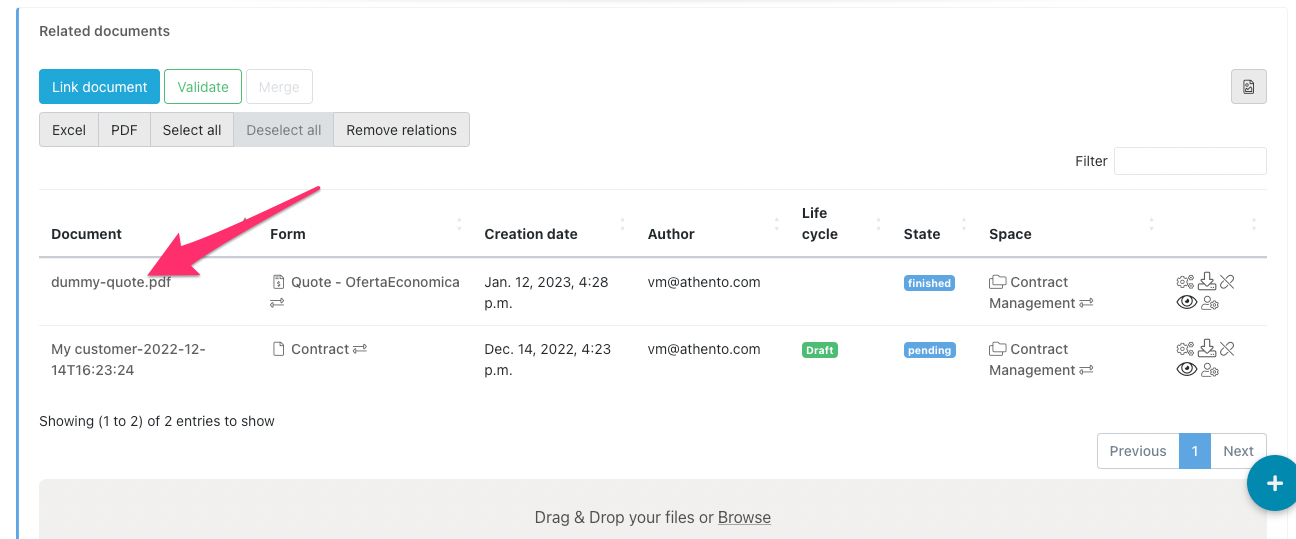 What can I do from this panel?
Upload new documents
Drag and drop new documents to link them to the document you are working on. The new documents will be created in the space and with the form you specify.

Linking documents that already exist in Athento
Use the Link documents button to create a relationship with a document that already exists in Athento. You will be able to search and link them.

Preview related
You have several options to preview related documents without having to leave the current page.

Note that not all document types are previewable and that, in any case, only those with a binary or archive are previewed.
Unbind documents
You can select several and use the Remove Relationships button or the unlink icon that appears for each document. Documents are not removed from the system, they are only unlinked from the current document.

Modify related documents
You can make some changes to the related documents from this panel:

Mark them as validated: In the processing status, they will be seen as validated.
Merge (only if they are PDFs) into a single file. Please note that some PDFs are not compatible with this functionality.
Change the form of the documents.
Change the space in which they are stored.