For the fields of a form to be visible from a document and if you want to be able to save data along with a file, it is necessary to assign a form to an uploaded document. Before assigning a form, previously you need to create the form.
Once the form exists, from the document you are working with, in the Forms menu, you can select one of the available forms.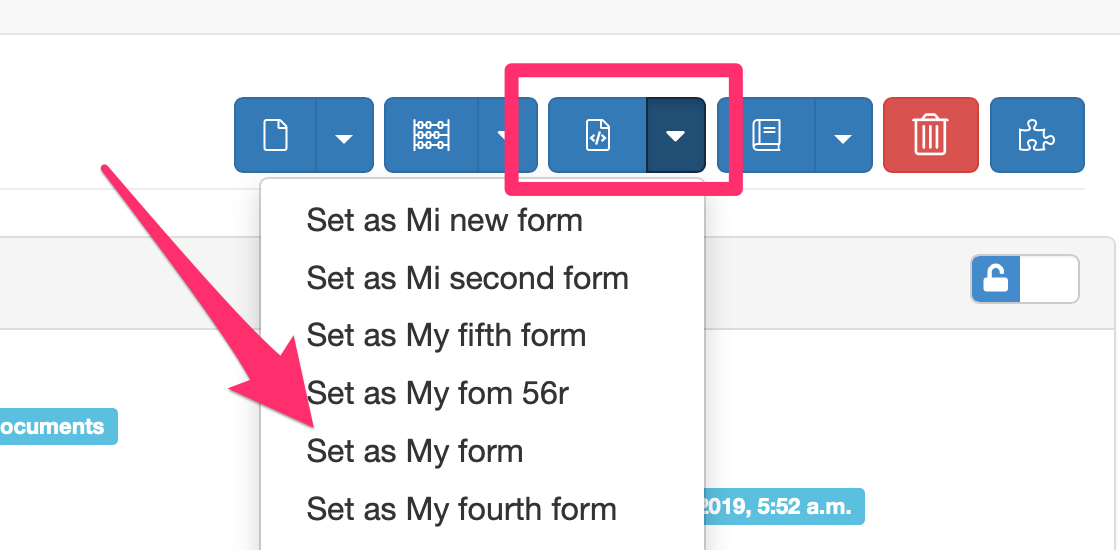 To assign a form to your document, click on the form you want. Then, in the General Information of the document, the form assigned will be shown and the form fields will be available now.