Athento allows you to view documents as folders from the navigation, although they are not a normal folder. This means that we can enter these documents as if they were folders and access their "contents" or related documents.
From the navigation, click on a Folderish document to access its contents or related documents. In the example screenshot, we see a folder or client file that we want to access. This document is of the Company document type.

Then, by clicking on it, we will be able to navigate within its contents and see the information of the document.
On the left side of the screen, all related documents will appear: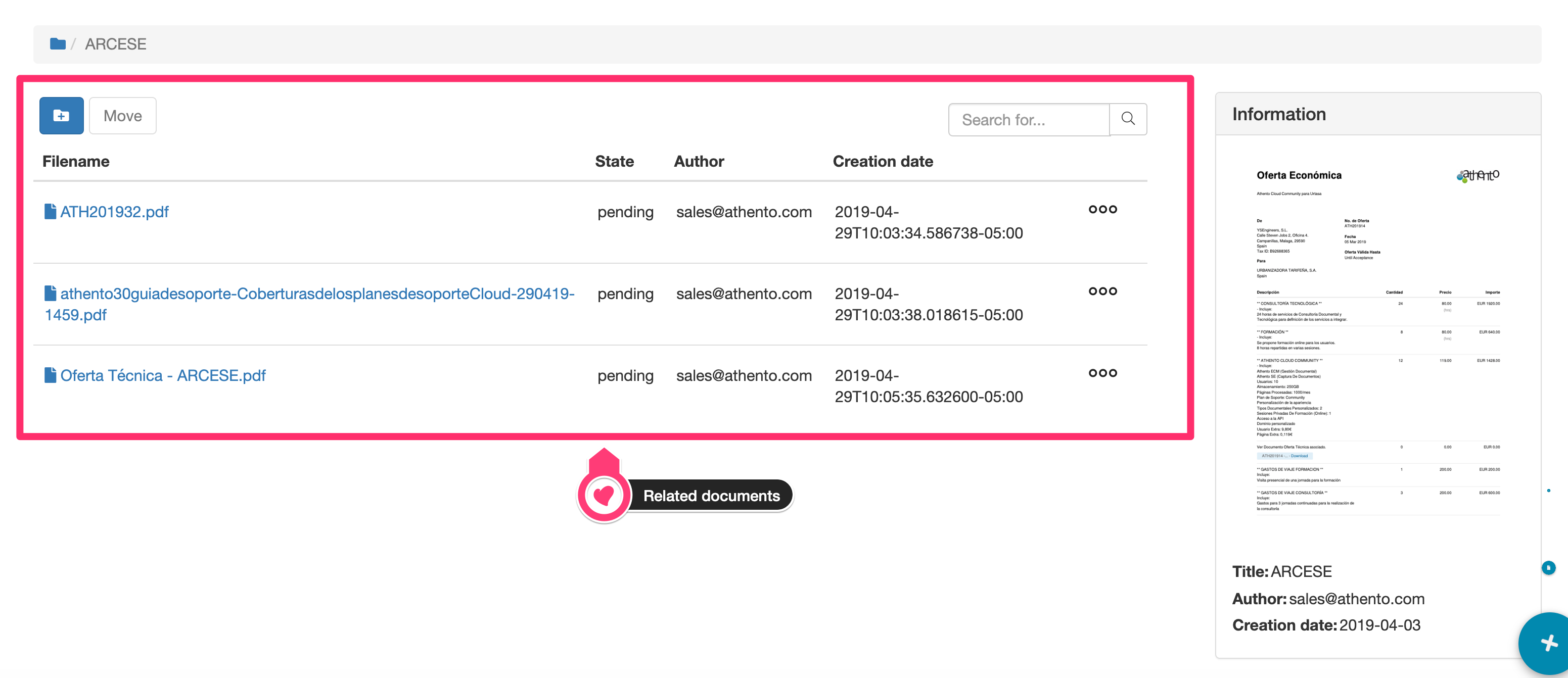 On the right side of the screen, in the upper corner, you will see a preview of the document if it has a main document and the basic information of the document (creator, name, creation date.).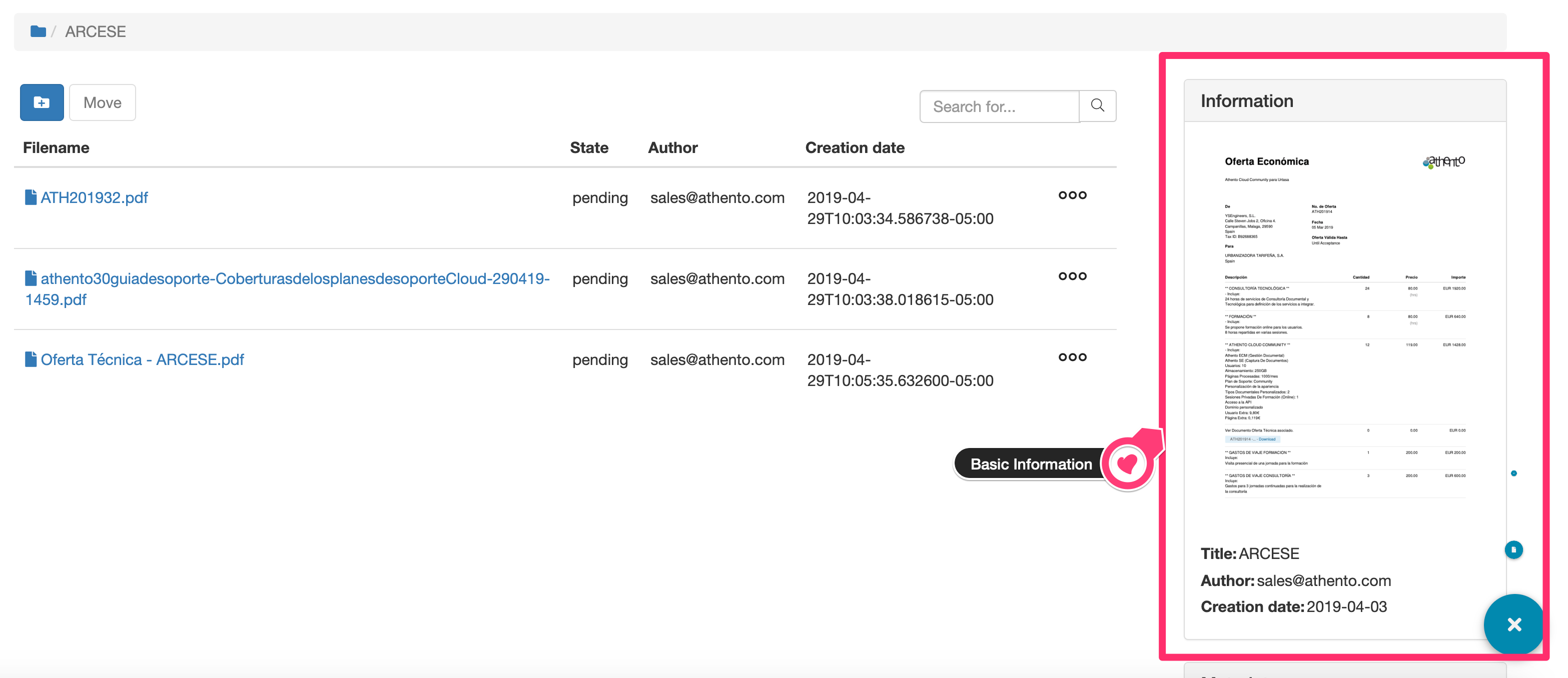 By scrolling down a little, below the basic information, we will find the metadata or fields of the document.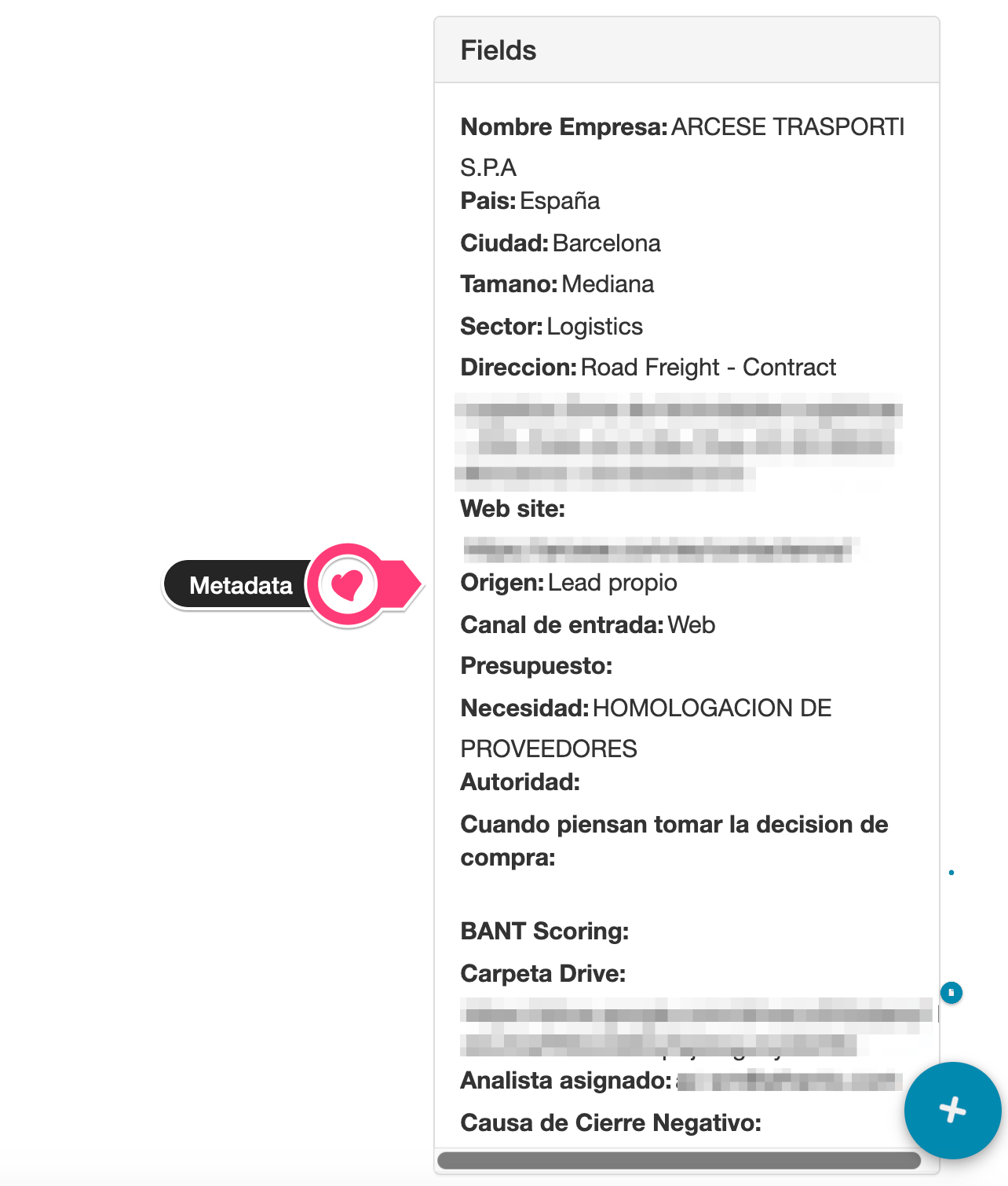 To access any of the related documents, just click on the document you want to view.
You can search in this navigation part by typing in "Filter" and then clicking on the "magnifying glass":