Lifecycle changes are recorded in the History pane of the document.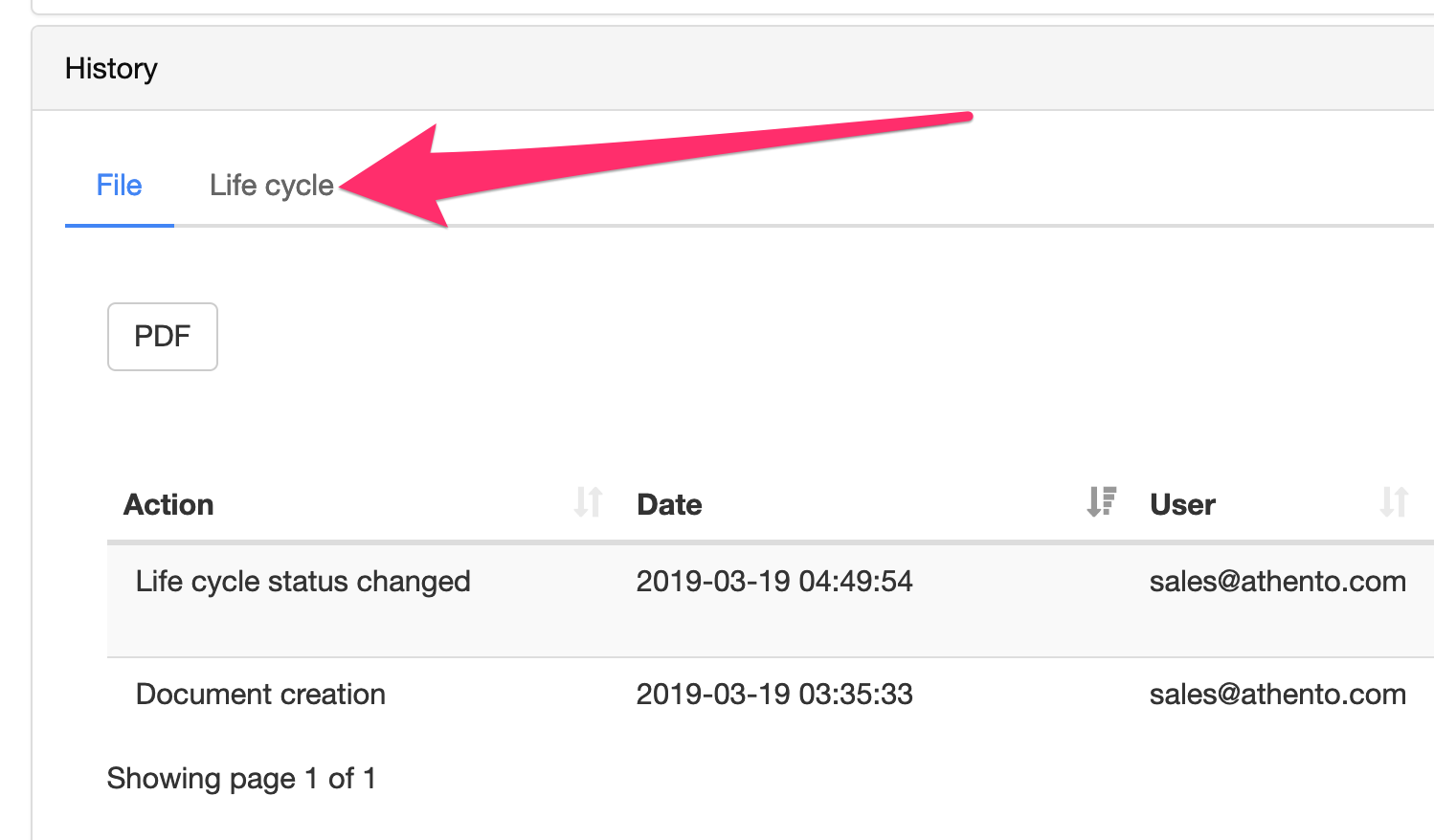 Click on the Life cycle tab to view only life cycle related events.

Status changes are displayed by default from the oldest event to the most recent event.
The information you will see in this log will be as follows:
Initial State: State in which the document was before the change of state.
Transition: Transition used to move to that state.
Destination state: State to which the document has been moved.
Author: User who transited the document.
Transition date (start date): Time at which the transition is made.
End date: Time of change to the next state.
Comment: Comment made on the change of state.