To upload a document to a folder, drag and drop the document into the folder you want to upload it to.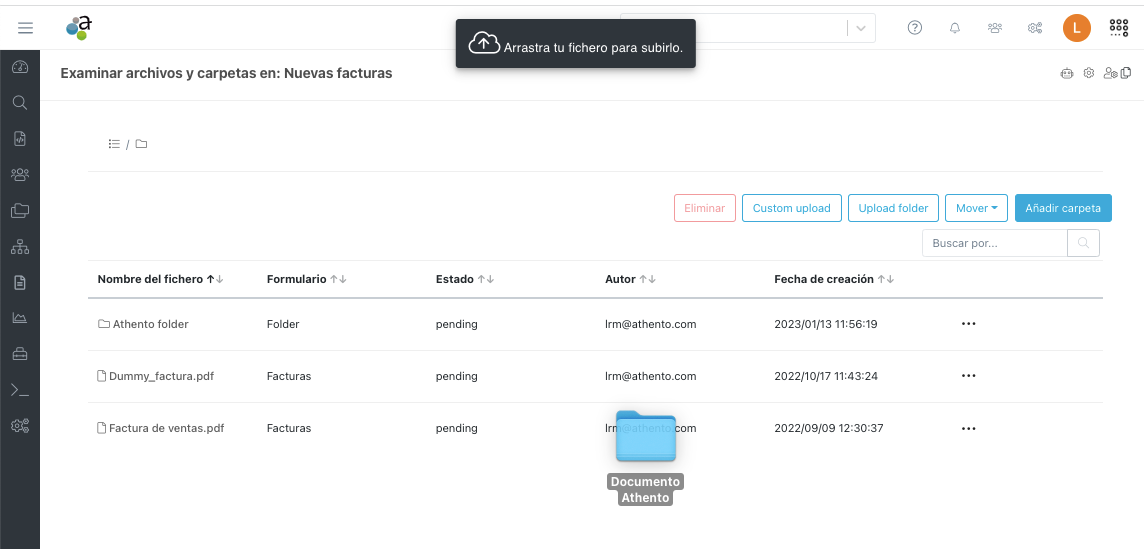 Then, at the bottom left of the screen, the progress of the file upload will be displayed. Once the upload is finished, you will see the document inside the folder.

The documents are uploaded to the folder and to the series with the default document type of the series.