To move documents to a folder, from the folder navigation, select one or more documents. To select a document, you can click on the row where the document is located. To select multiple documents, click on the rows of all the documents to be selected.
Then click on the "Move" button.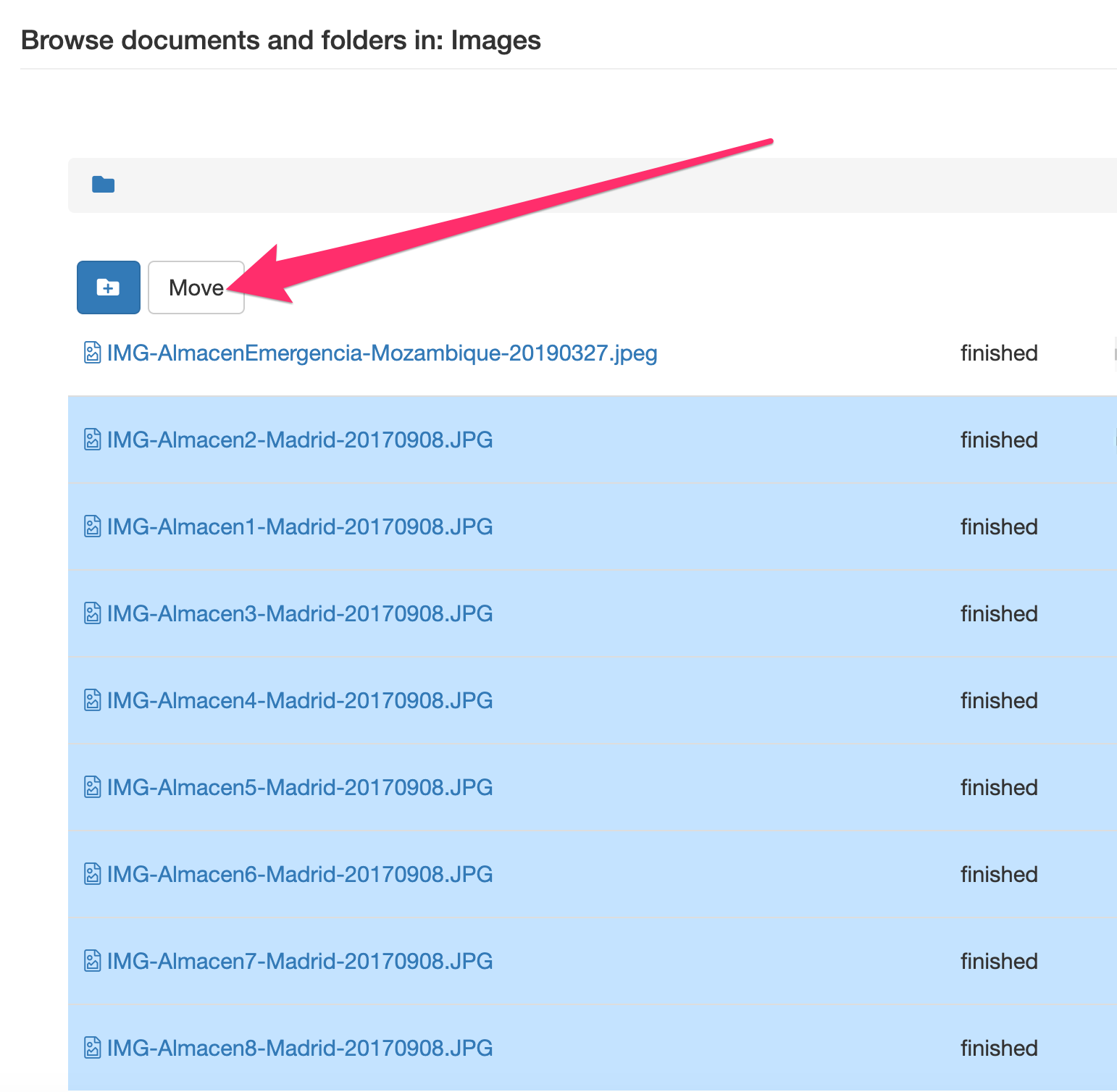 Next, in the pop-up, type the name of the folder to which you want to move the documents and select the appropriate folder from the list. Finally, click the Move button.