To create a form, go to the Document Forms menu.
Click on the button to create a new form.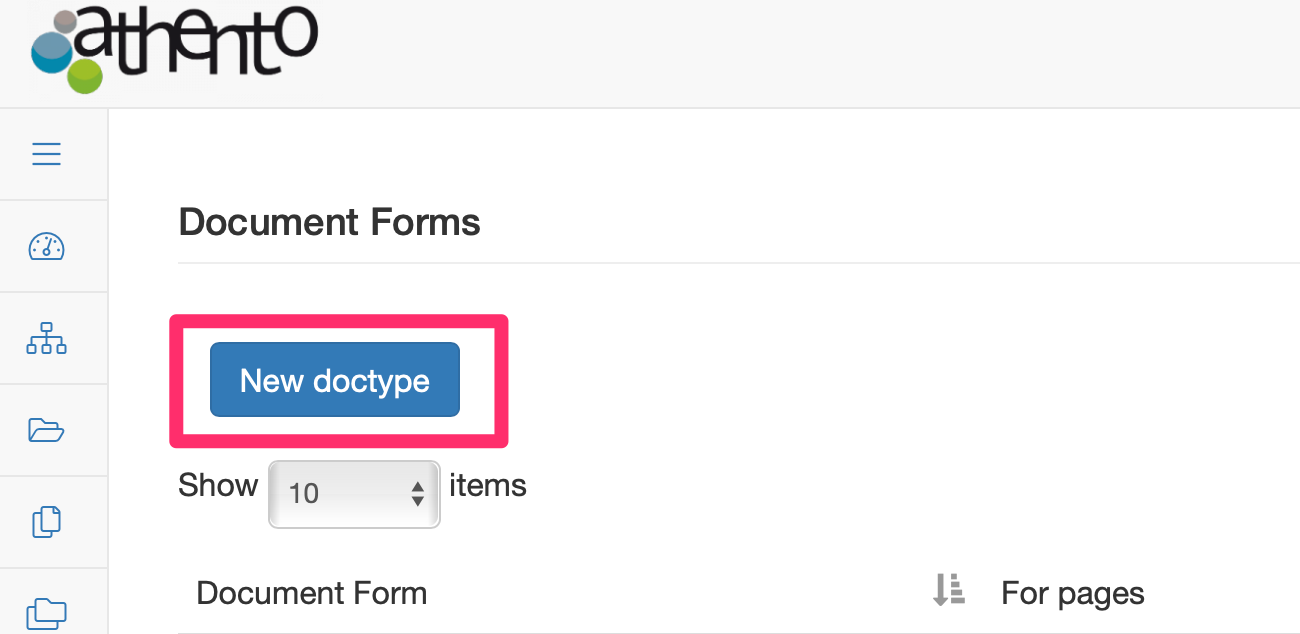 Assign a name to the document type and click the Save button.

The new document type will appear on the list of document forms.

See how to add fields to a form here.