You can access the Forms menu from the navigation bar at the left on your screen.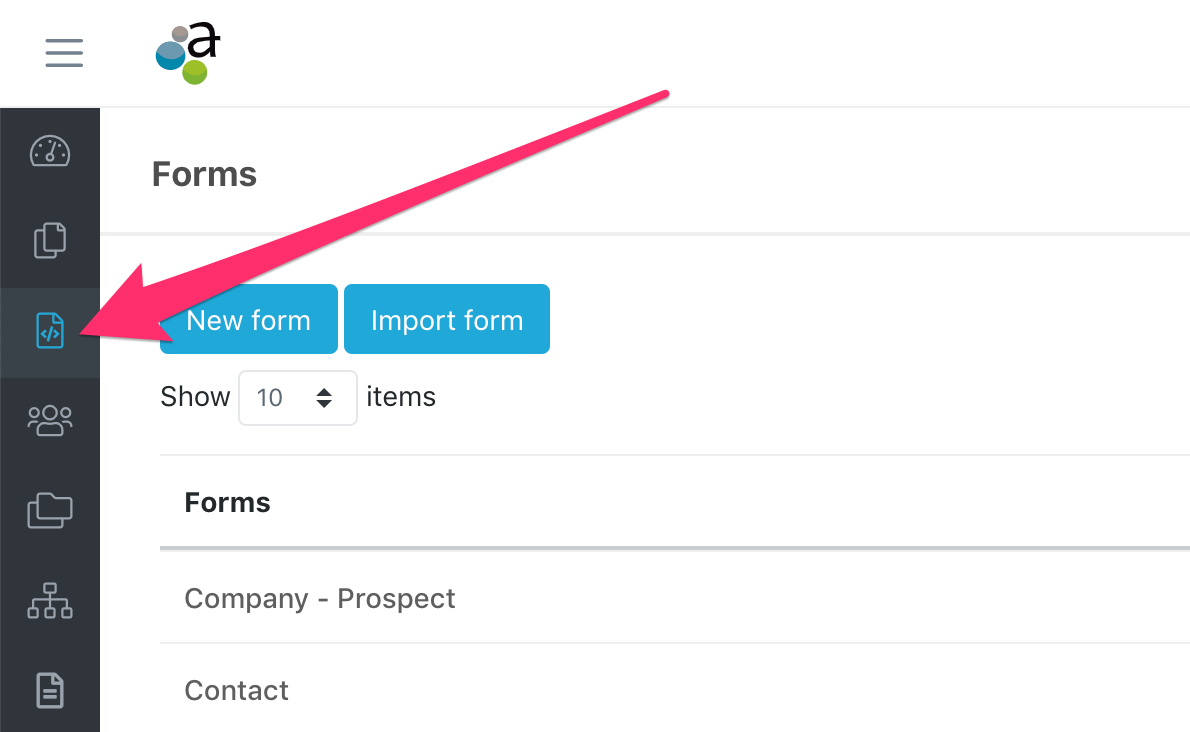 Forms are a kind of document templates that will be available to be used in your spaces.
Forms define:
Available fields to store information for a kind of document.
Automatic document sorting setup.
Document generation templates
Lifecycles
Retention policies and more.