It is possible to define documents that must be attached as related documents before being able to advance to a certain lifecycle state.
Access the context menu of the transition in which the documents must be attached, in the lifecycle configuration.

Click on the Required Documents option to indicate the forms that are mandatory in that state.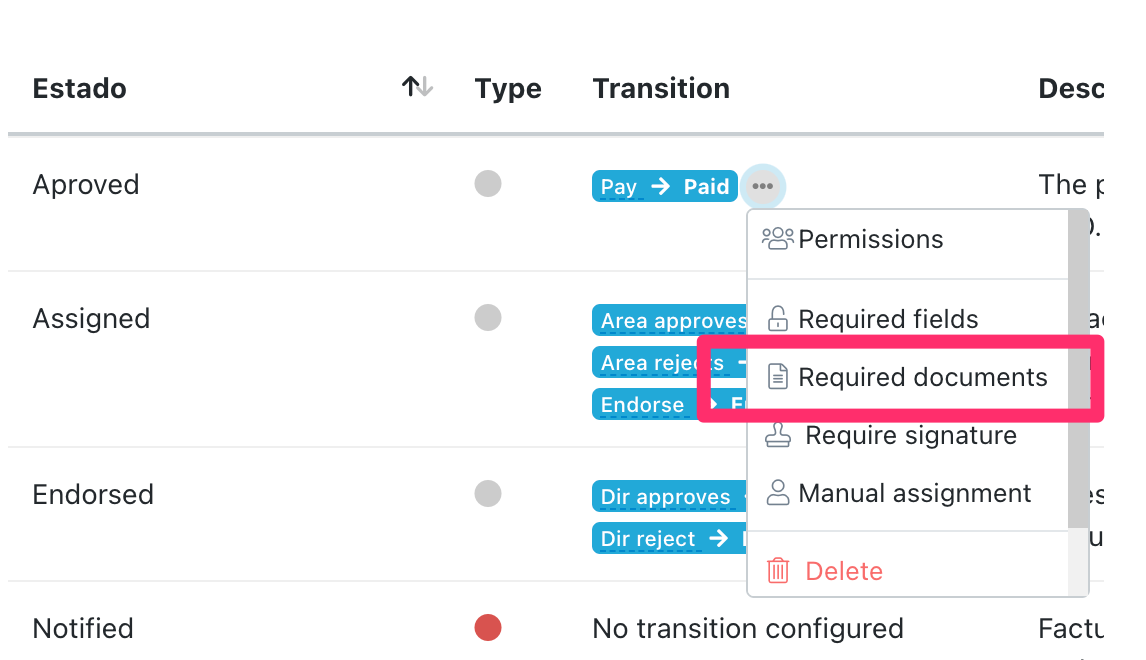 Next, select the forms or document types that must be attached in order to make the transition.