Activating a lifecycle is very easy. From the lifecycle tab in the form administration, click on the lifecycle you want to activate. Then click on the Activate button.

A confirmation message will be displayed. Accept.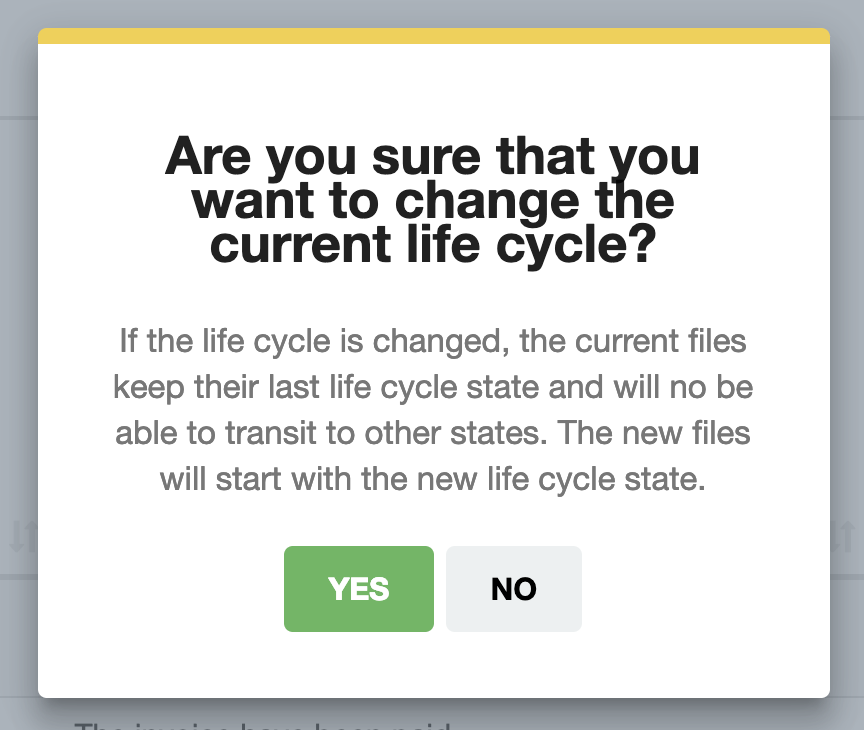 Next to the active life cycle, a green check will appear to confirm that this life cycle is active.