To allow documents to move from one state to another, we must create the connections between the different states or transitions.
First, you must indicate the state from which the workflow starts or Initial State.
In the initial state dropdown, select the first state of the life cycle.
Next, hover over the second the first state of the life cycle and click on NEW TRANSITION.

In the form, place the next state you want the document to transition to and name the transition.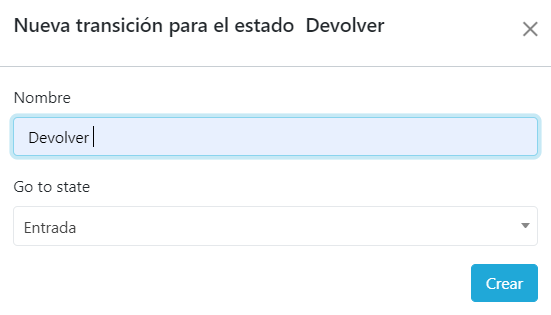 You can add multiple transitions from one state to other states.
It is also possible to add a Goal State. This state indicates the happy ending for the document we have been working on. That is, if everything goes well within the defined process, our document should end in this state.