It is possible to define fields that must be filled in before being able to advance to a certain state of the life cycle.
Access the context menu of the transition in which the fields are to be filled in the life cycle configuration.

Click on the Required Fields option to indicate the metadata that are required to be filled in this status.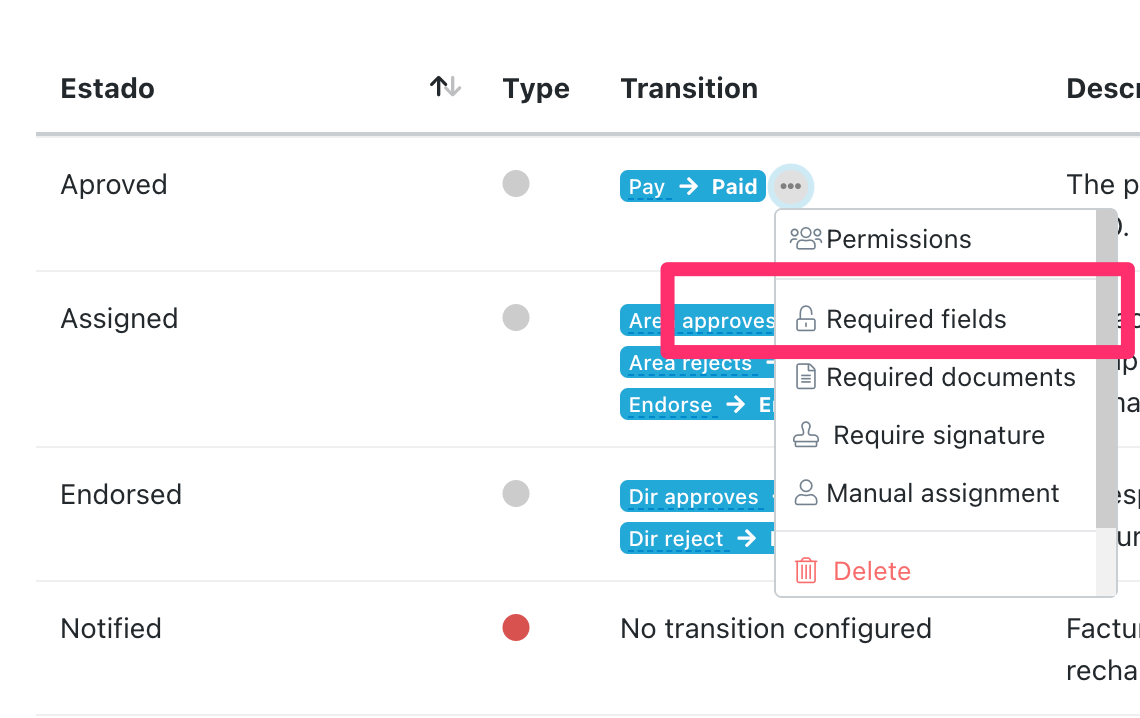 Then select the fields to be completed in this state and click Save.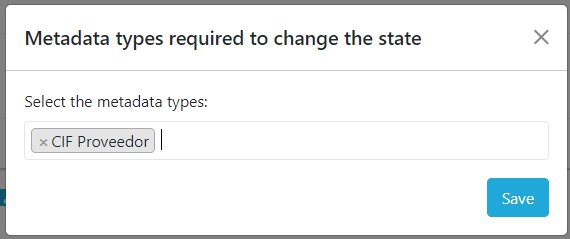 If a user tries to advance to the next state with the fields defined as mandatory empty, he/she will not be able to do so and will receive a warning like the one shown below.