To filter the fields in a document, use the filter in the top right corner of the fields pane.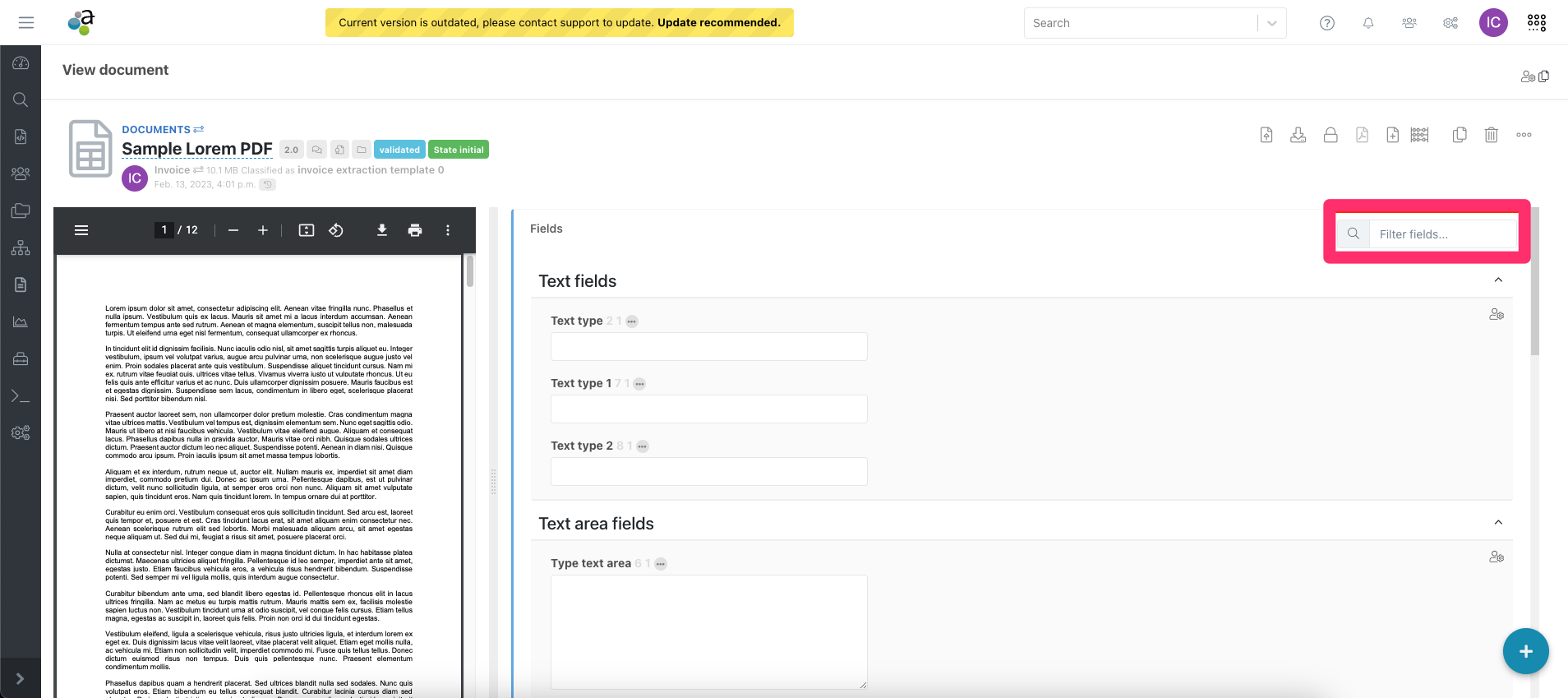 In this text field, type the name of the field you want to locate. Then, only the fields whose name matches the typed text will be displayed.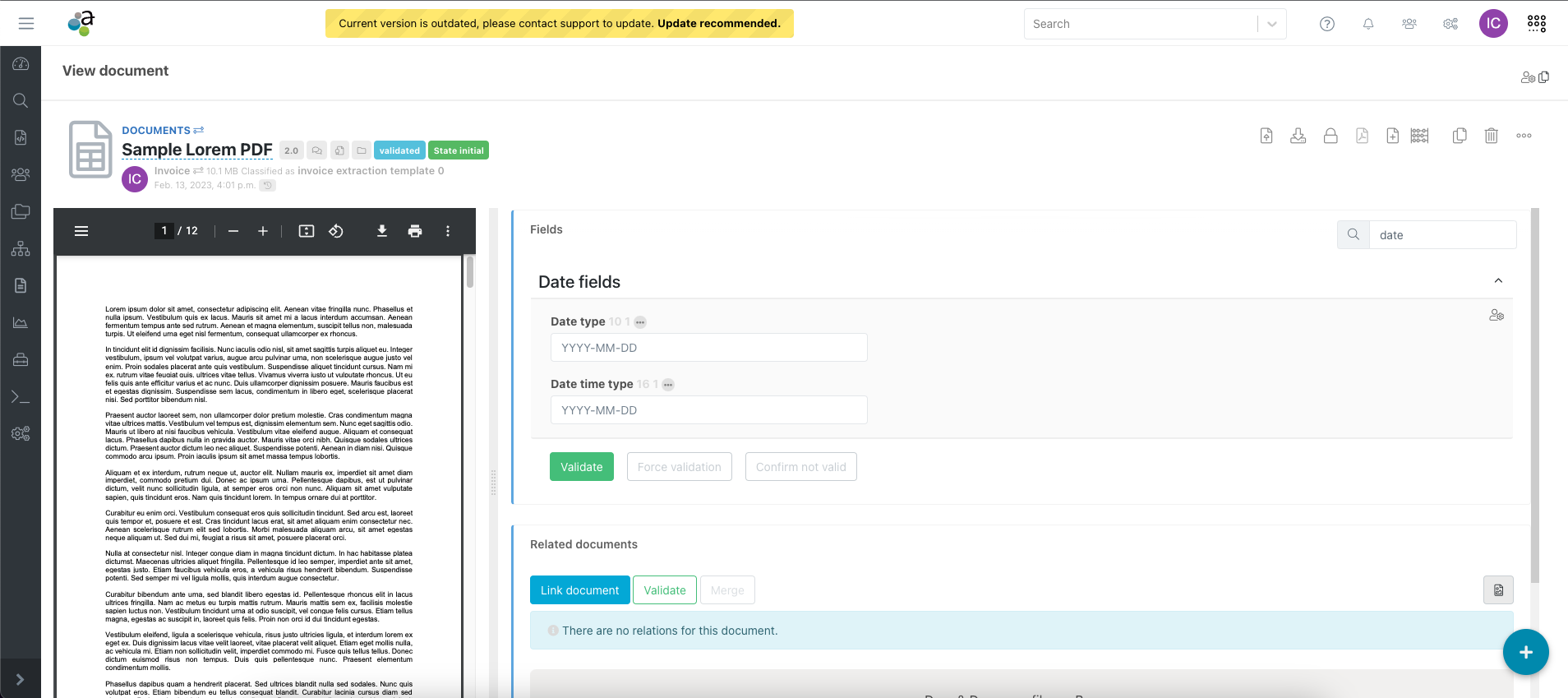 ¡IMPORTANT! 
Fields of categories that are not loaded will not be filtered.