If you require fields before executing a transition, from the lifecycle window, you will be able to fill in these fields.
The fields will only be visible when you have selected a transition that requires fields.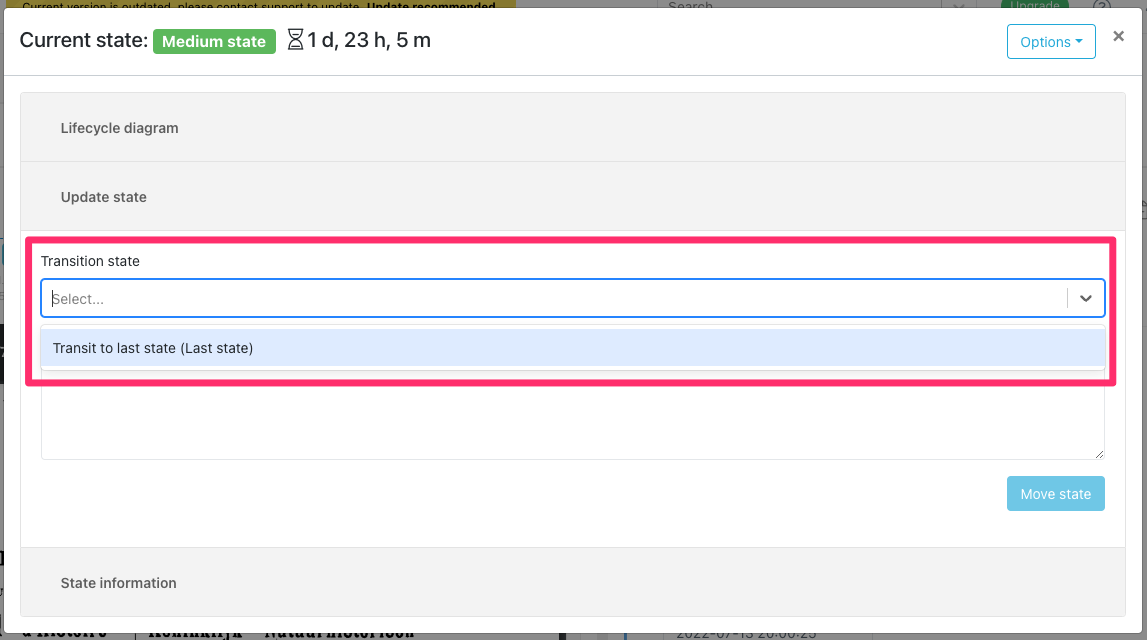 Only fields that have not yet been filled in will be displayed in the life cycle window. These fields will appear just below the transition selector.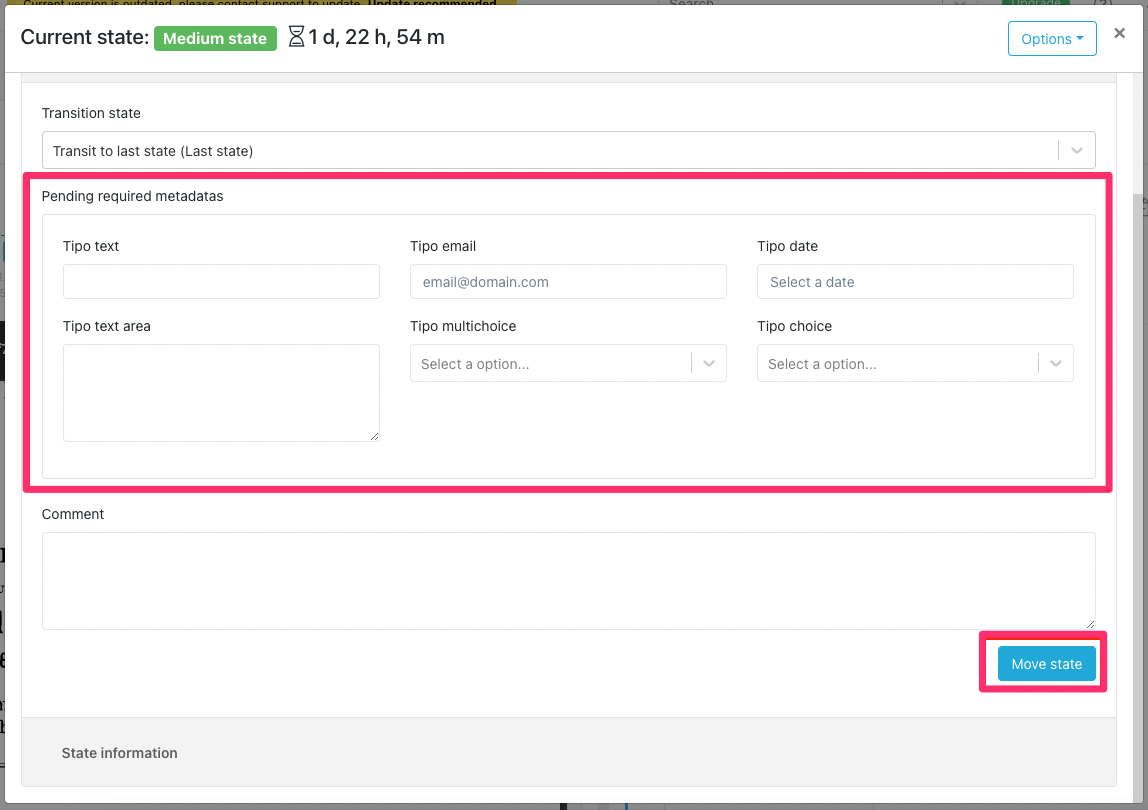 When the fields are filled in you will be able to execute the transition.
Related articles
Changing the lifecycle state of a document
How to make a field mandatory to change the lifecycle state?