It is possible to send one or more email notifications when a transition is executed.
To do so, enter the transition in which you want to configure the email notification.

Click on the Notifications tab.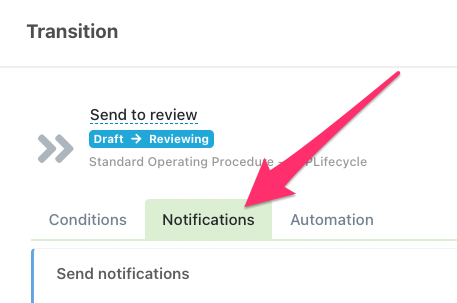 Now fill in the following options:
Name: name to distinguish the notification.

Notification template: name of the e-mail template to be used for the notification. This template must already exist in the system.

Send this notification to: Type the email addresses of the people who will receive the email. Use Enter when you finish typing each email address.

Send to the author: if you check this option, the document's author will receive the notification.
Click Create to finish.