The advanced search allows you to view the documents as a thumbnail mosaic. To activate this view, click on the icon above the document list.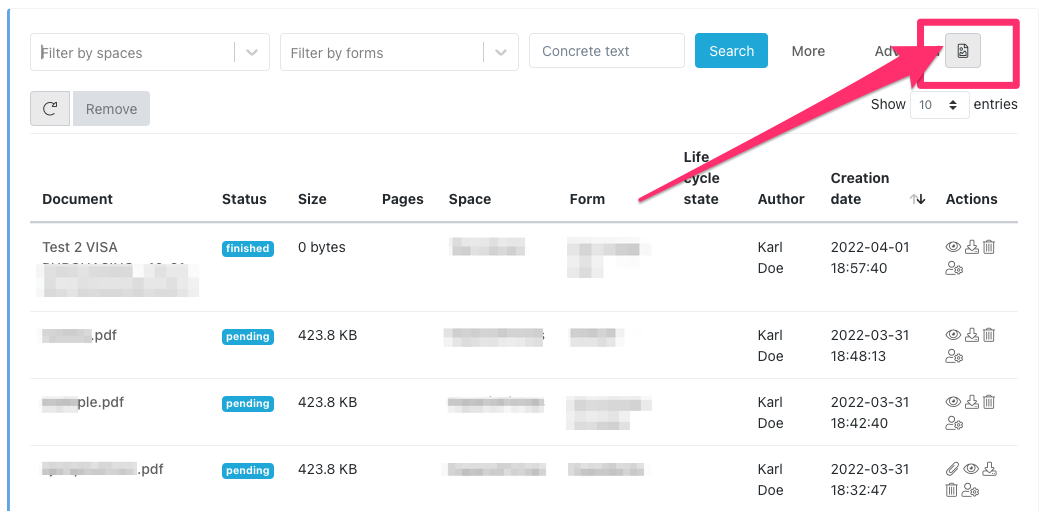 The documents will then appear in the mosaic view and you will be able to filter documents as in the list view.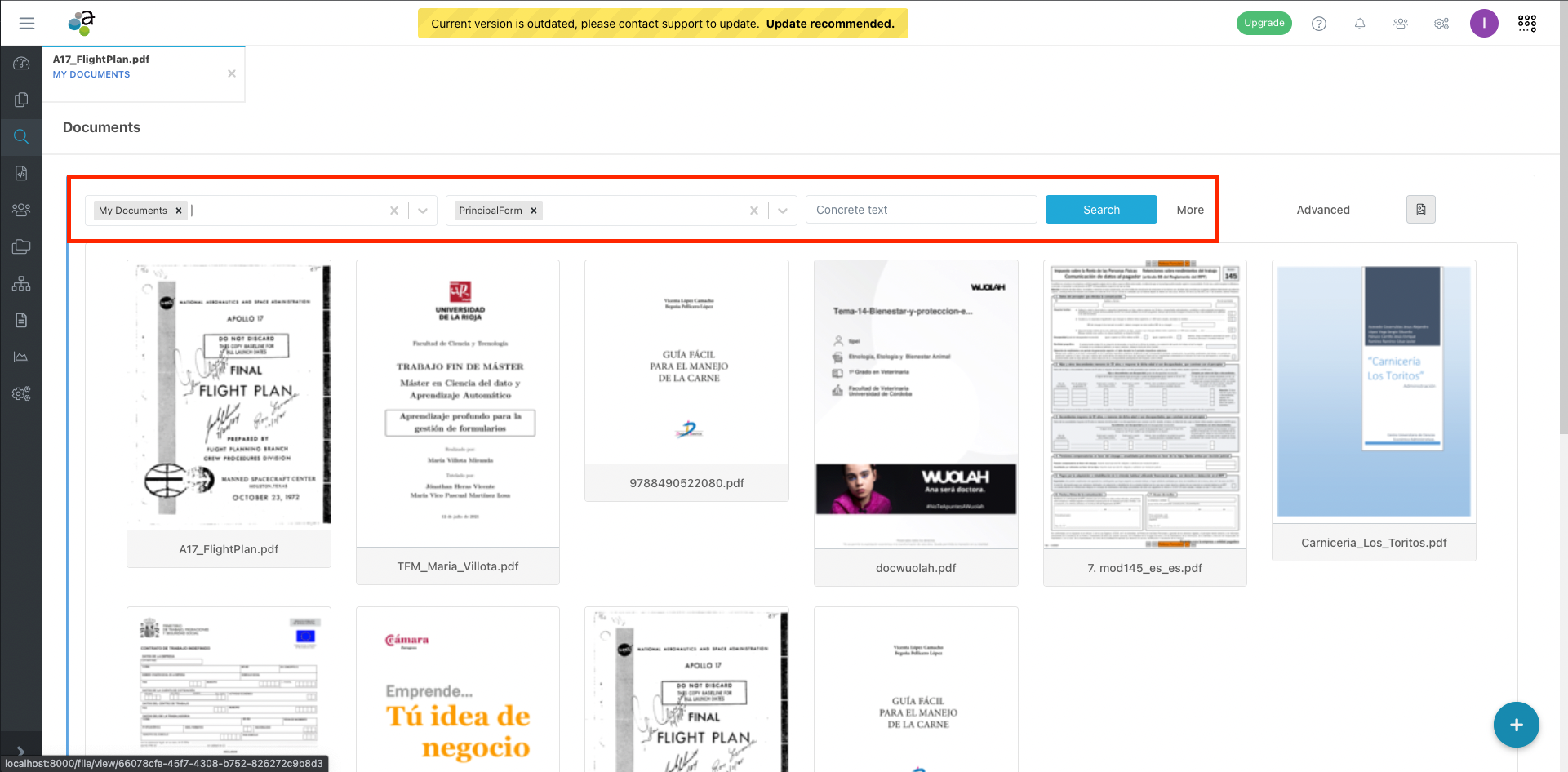 You can move between the result pages using the buttons available at the bottom of the mosaic view.