To convert a folder into a folder form, you have to access the navigation and locate the folder you want to transform.
At the end of the row, you will find a button in the shape of three ellipses. Click on the button and a drop-down will open with several options.

Select change to folderish.

A pop-up will appear on the screen with a form where you can select the folder form you want to associate with the document.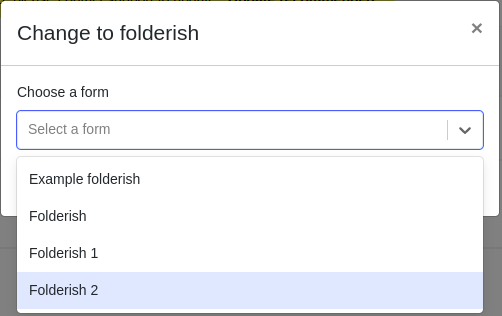 Related articles