Athento offers different types of screens to meet search needs.
Document list filtering

This document filter offers a list and a search engine that allows you to filter documents by criteria such as:
Series
Document type
Words contained in the text or metadata
Fields or metadata
Processing status
For more information on the functionality of this screen, please see the following link: The Document List
Search from the documents tab of the form or document type
Each document type or form offers a tab from which it is possible to list as columns and filter by all the fields of a document type or form.

This screen also allows:
Bulk edit of search results
Search by ranges in date type fields
Hide and show columns
Export results to Excel
More information in: Can I edit documents in Athento in bulk?
Tails or trays
Unlike the two previous options, which are designed to constantly change the filters, the queues or trays are designed to group documents by permanent filters. For example, a tray can group all the documents assigned to a user, all the documents in X status, etc. Their use is recommended for queries that do not change and that allow quick access to documents that meet specific criteria.
Queue filters are configurable from the software interface.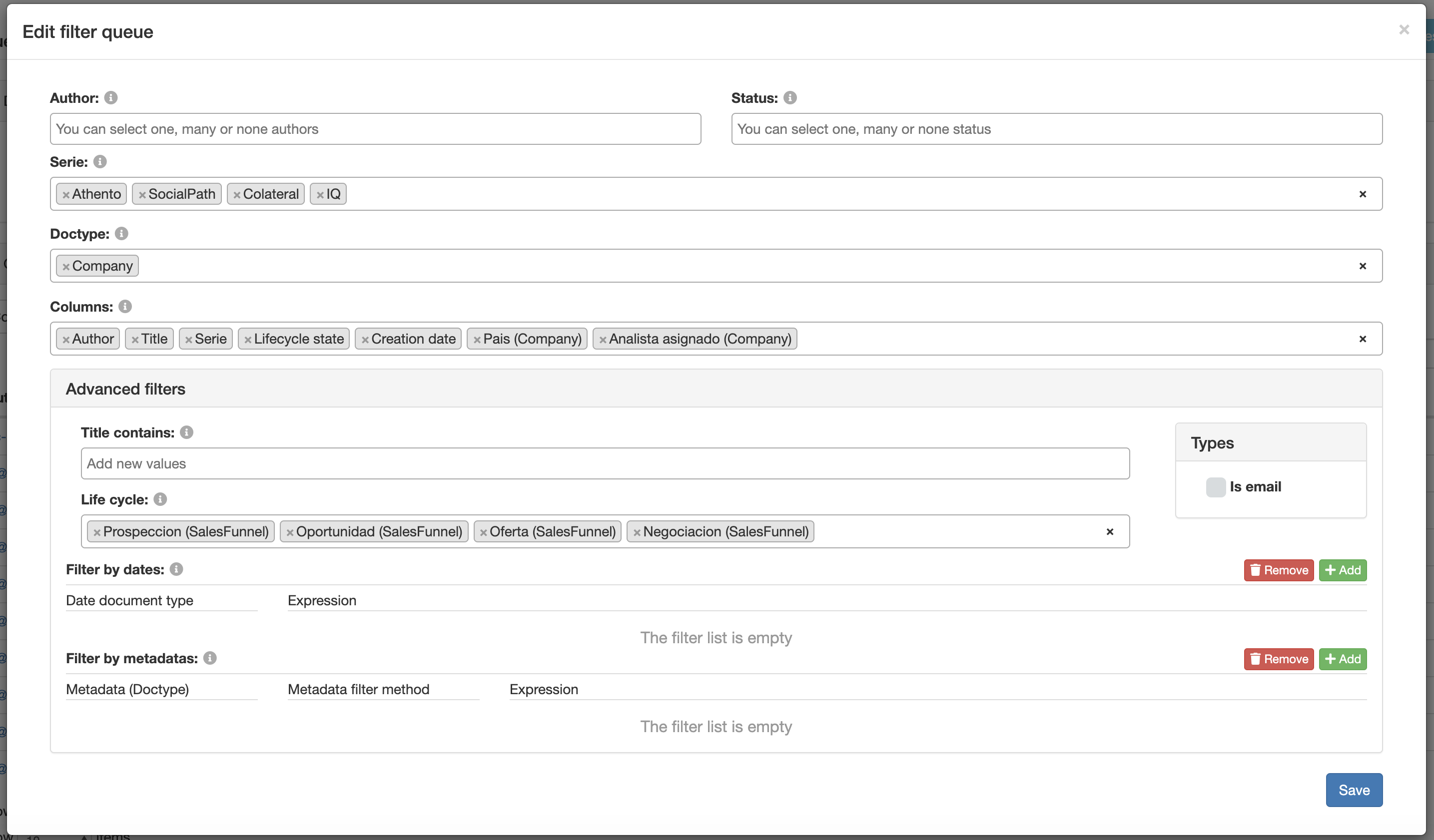 More information about queues: Queues
Product API
The product allows searching documents through REST services.