In order to retrieve a document from the trash it is necessary to have permissions to manage the document series where the document is located.
If so, the following steps are followed:
1 - Click on Spaces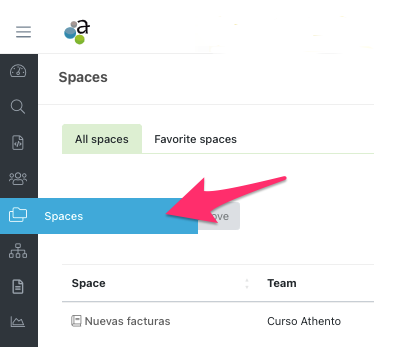 2 - In the appropriate series, click on the cogwheel to access administration

3 - Click on the Trash tab

4 - Click on the available action to retrieve the document.

Note: Depending on the number of deleted documents, the management of the recycle garbage can may be somewhat slower than the management of documents in use.