Athento allows you to configure the massive export of documents and metadata, in this article, we detail the process to follow for the massive download of documents, defining a specific filter.
Mass export configuration
1. Access the Reports and Exports tab.

2. Select the Massive export tab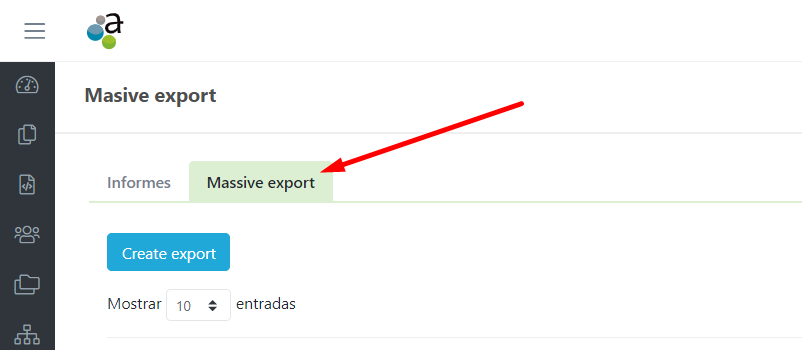 3. Select the Create export button and indicate the name of the export.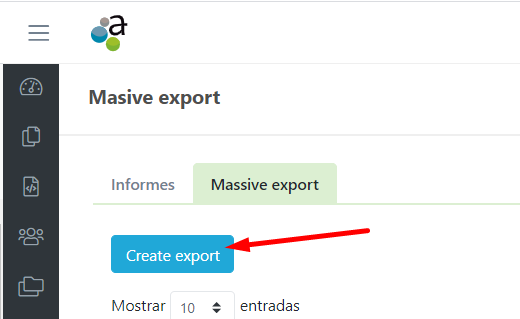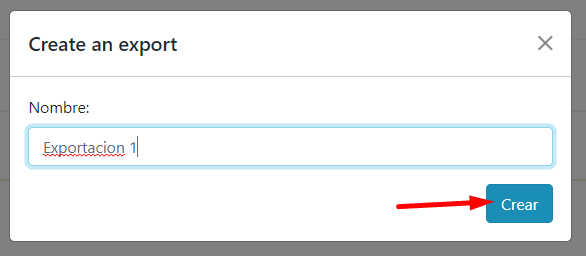 4. Access the export to proceed to its configuration.

5. Configurar el filtro para indicar al sistema los documentos que queremos exportar

The steps to configure the filter are detailed below.
5.1 Indicate whether we want to export only data or data and documents, for this, we must take into account the "Export files?" check.
If we want to export data and documents (binary), we must check the checkbox.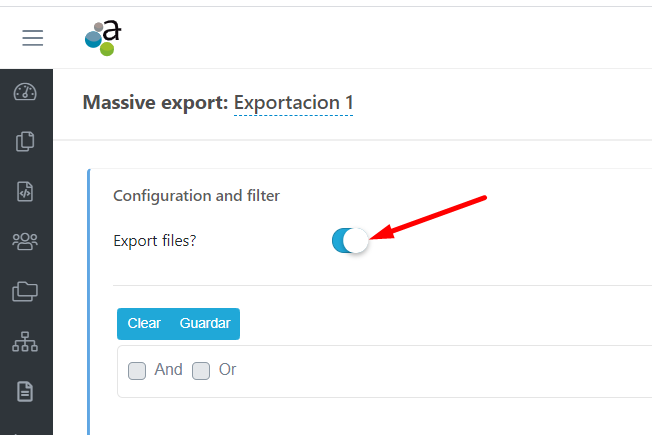 5.2 The next step is to configure the filter for the download. To do this, place the mouse cursor over the area shown in the following image and the options for adding the filter will be displayed.

5.3 Select +Add rule
5.4 A drop-down will be displayed with the options that are allowed for filtering at this time.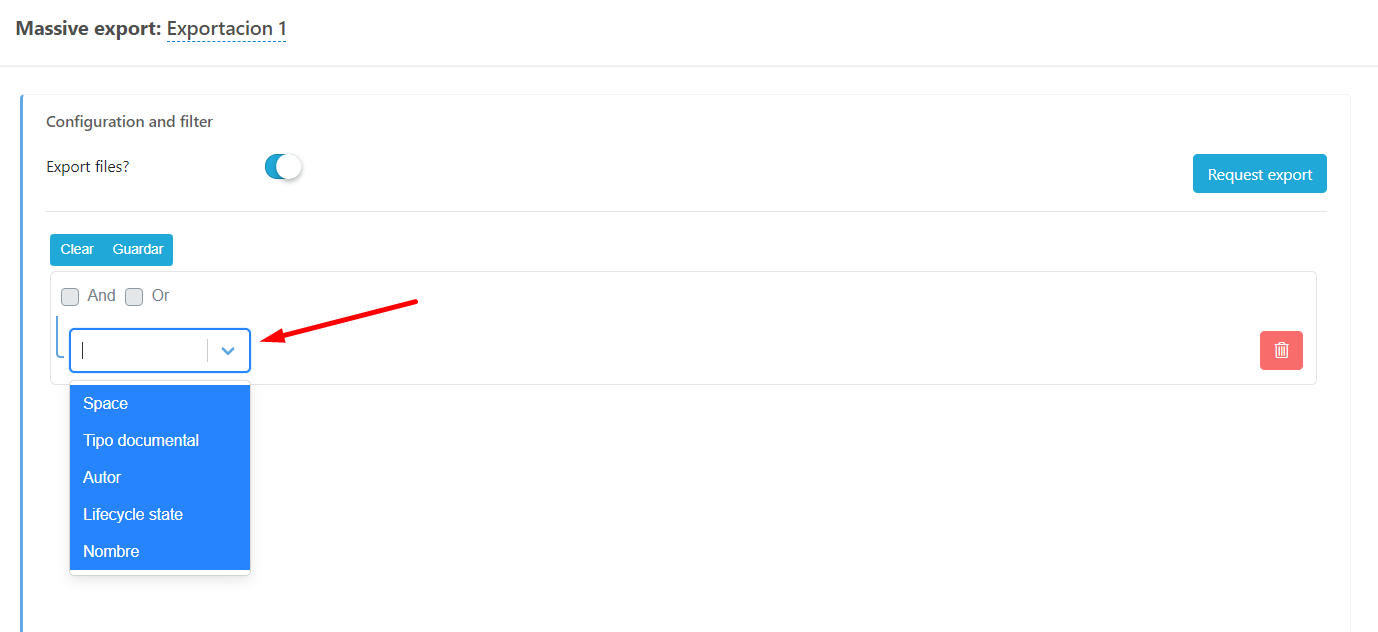 5.5 Select the first filter, e.g. by space

5.6 Place the mouse cursor again in the area indicated below and select +Add rule to add a second filtering, e.g. by Document Type.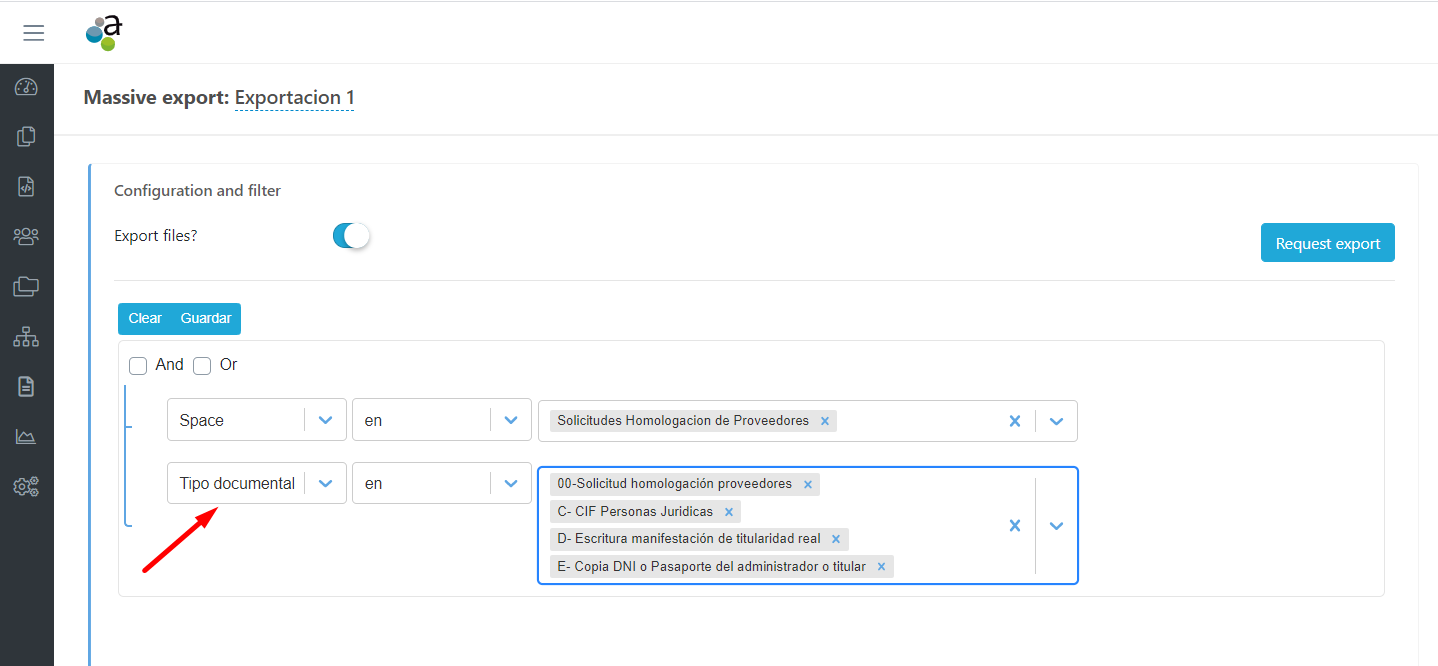 5.7 Select the and or or condition to apply the filter.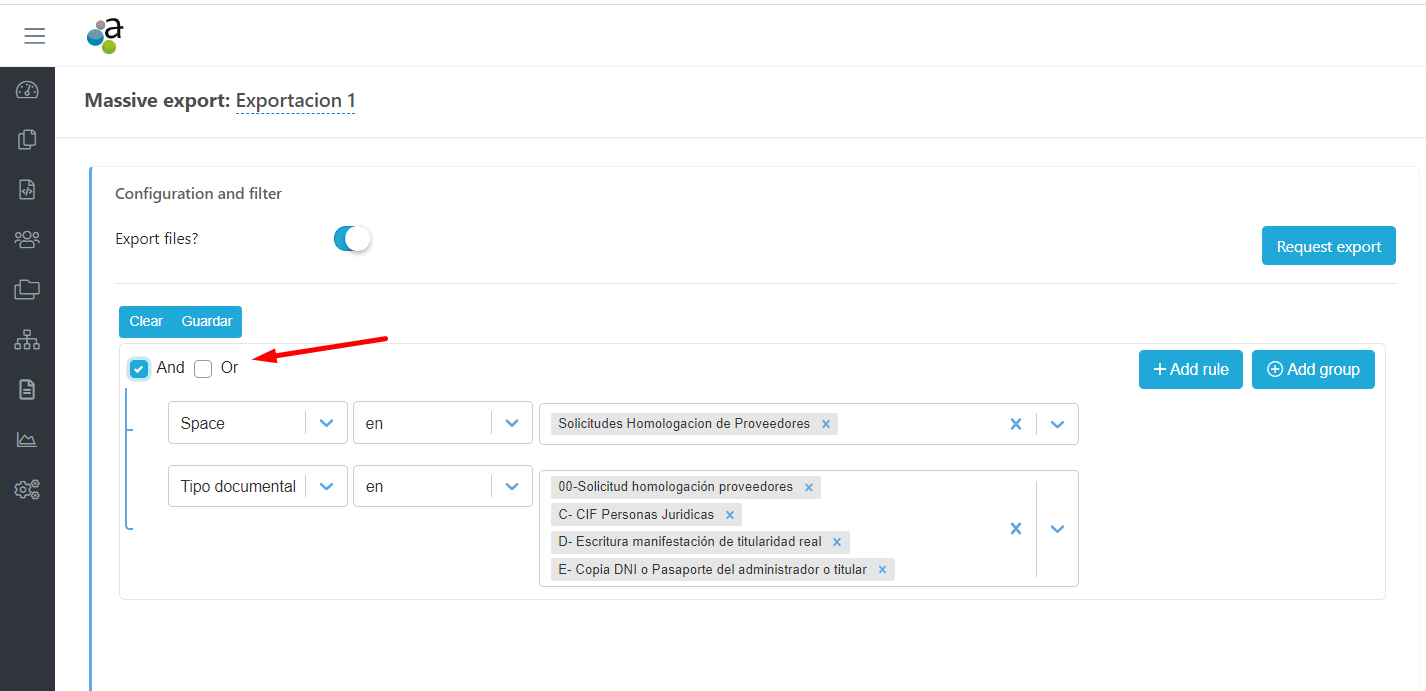 6. Launch the download of our export
To start the download, once the desired filtering has been completed, select the Request export button.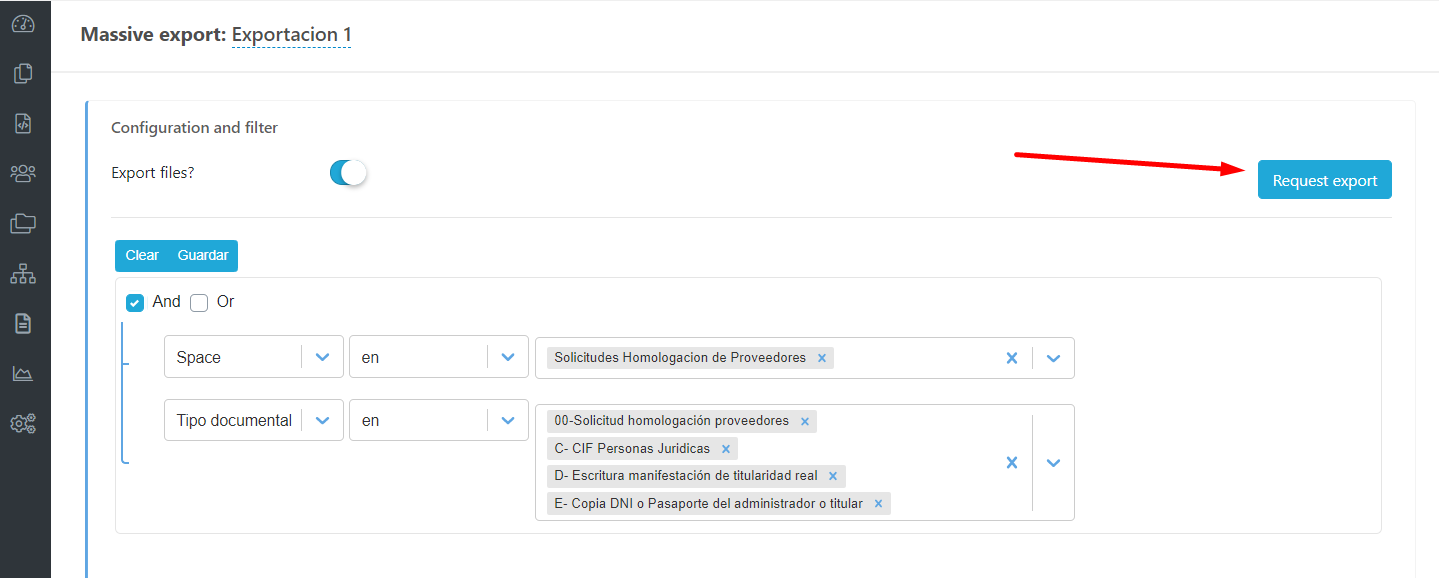 Access to the requested export
Once the export has been launched, the system will inform the user that no other requests can be made because another one is in process. In other words, there is a control so that the same export cannot be launched several times.

You will be able to see the status of the request from Export history. The system will inform you of the status of the request.

Export processes are launched during non-working hours (at night) because they are heavy processes that cannot be launched at any time.
In other words, if I request an export, I will not have it available for download until the following day.
To access the export, you must access the configured export and when it is finished, in the Export history area, the status will appear Finished and with the option to download the .zip with all the documents and csv with the data.