Moving a document to a different space is very easy.
To change a document's spacing, open the document and, on the document name, click on the icon with the two arrows.

Next, select the space to which you want to move your document.
You can also indicate if you want to change the series of all the documents that are related to that document by enabling the checkbox.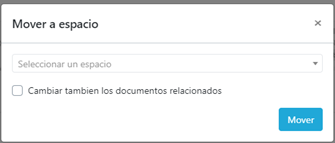 Click on move and the documents will be moved to the new series.