Athento allows you to define Teams. A team has certain series, users and other configurations.
Setting a logo for my team
To access your team administration, go to the Team options available on the right corner of your screen.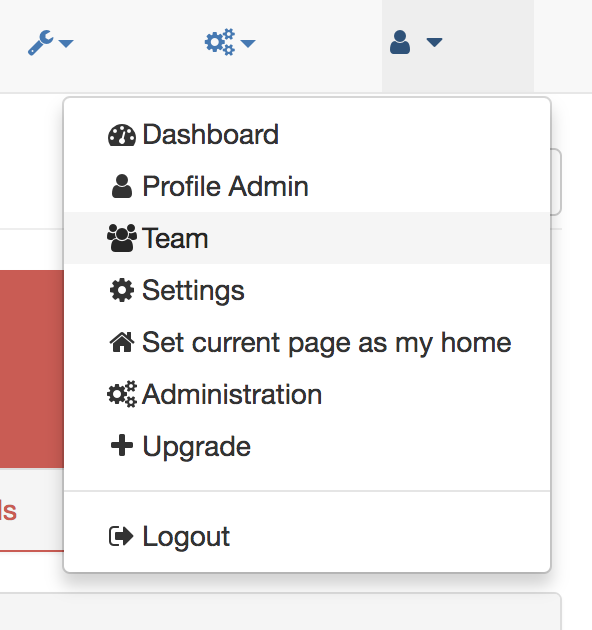 From the info tab, you will be able to replace the logo of Athento that appears in the top left corner of your screen. Drag and drop your companies logo to the Team panel. This logo will be visible for all of your team members.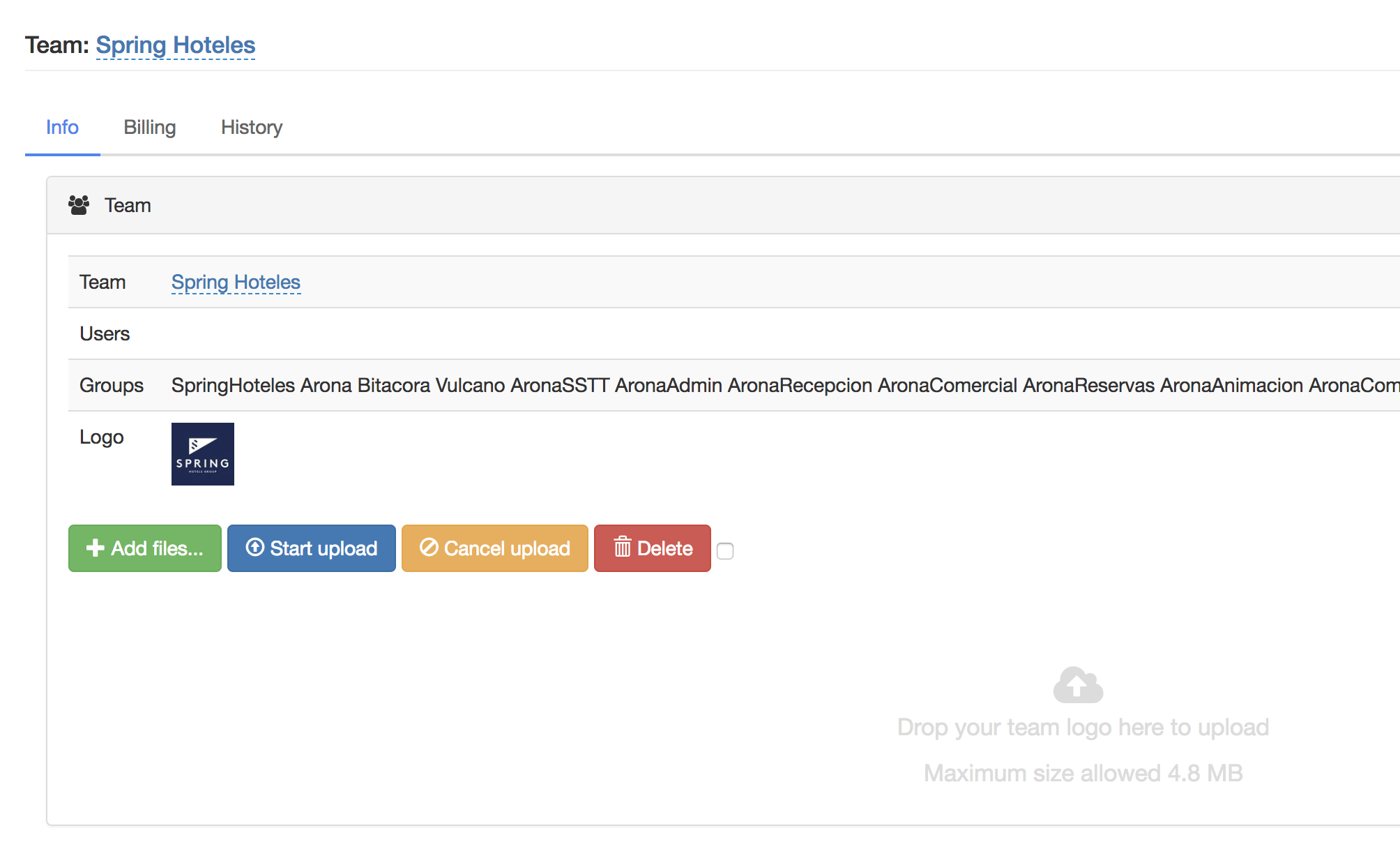 Checking your plan and usage
From the Billing tab, you can check the current month usage for your team in terms of money, users, pages, and storage.

Previous months usage
From the History tab, you can check the global usage of the platform.