An Athento user can acquire special facets or properties that will grant or deny some permissions.
The user facets or properties must be activated on demand and are the following:
Service User: Must be checked for users that consume Athento API services when you have integrations. This property allows your password not to expire and gives you certain API access privileges.
User manager user: To be checked if you need a user that can only access to user management and not to documents, spaces, etc. Read more.
Cross API user: To be ticked when you have a service user that must have access to spaces in multiple teams.
Support user: Normally these are users dedicated to support. Is it possible to anonymise information for Athento support staff?
User with access to reports: To be checked when the user has to access the reports that export the information of all the documents of a form. Useful for users integrating with Zoho, PowerBI, etc.
Restricted author view: Users with this facet enabled can only see the documents created by themselves.
From where can these user facets or properties be enabled?
User facets can be enabled from the Administration Console in the Users tab.
To adjust the facets for a specific user, use the menu at the bottom of each user's details.
Click on the "Edit permissions and feel settings" option.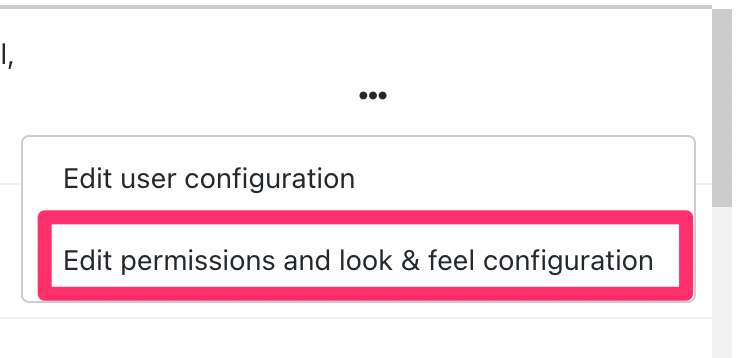 You can then activate the different facets for a user.