Athento allows you to apply an order to the terms in a dictionary so that they appear in the specified order when they are displayed.
To do this, go to the dictionaries tab and choose the dictionary to which the order will be applied.


When accessing the dictionary, the "Order" column will be visible, in which the order of the individual terms can be defined.
The term you want to appear first must have the order "1", the term you want to appear second must have the order "2", and so on.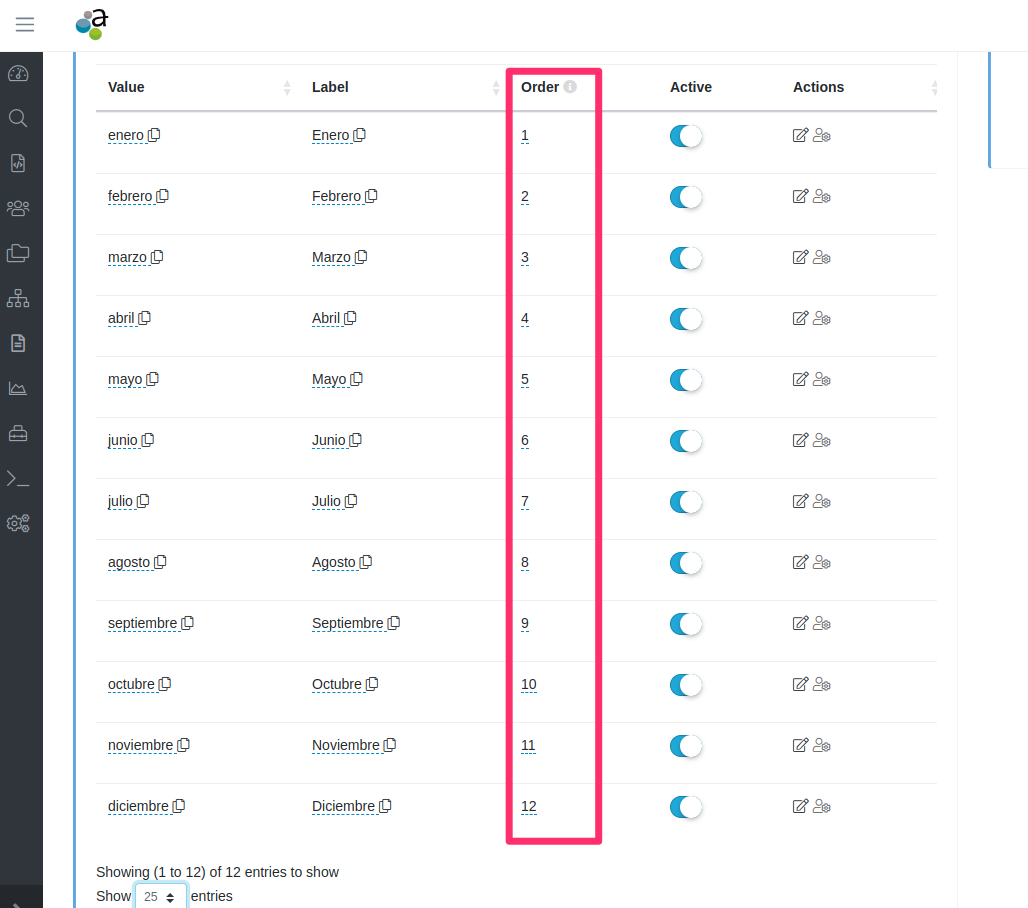 For example, for the dictionary above, the order has been set for the months of the year, and so they will appear in their natural order.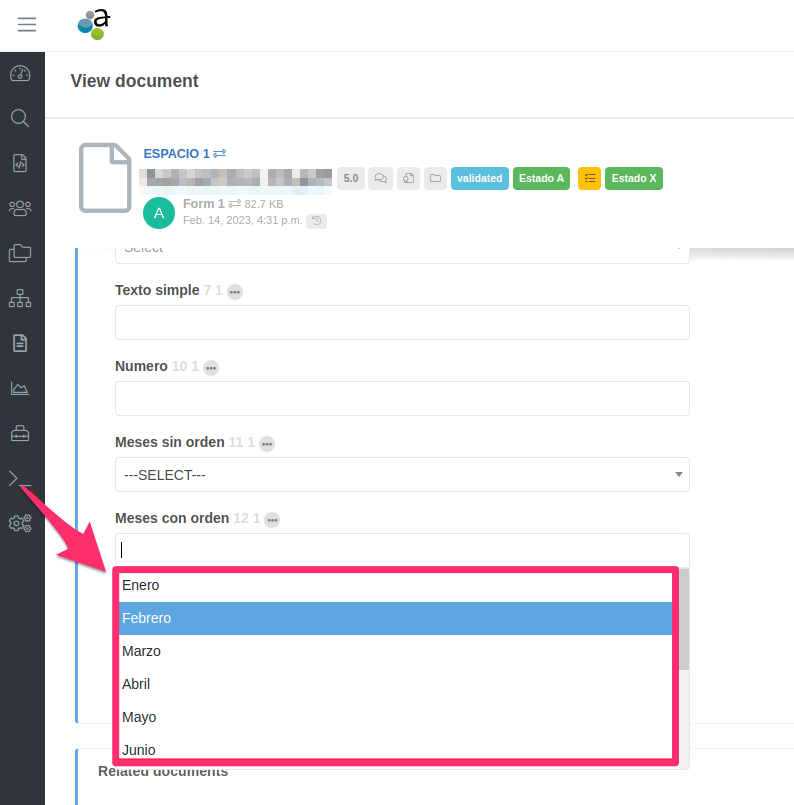 If the order is not specified, the terms will be ordered by the term label.
Another case where this functionality can be applied is the following: A dictionary where you want several terms to appear at the beginning, but for the rest the order does not matter. For example: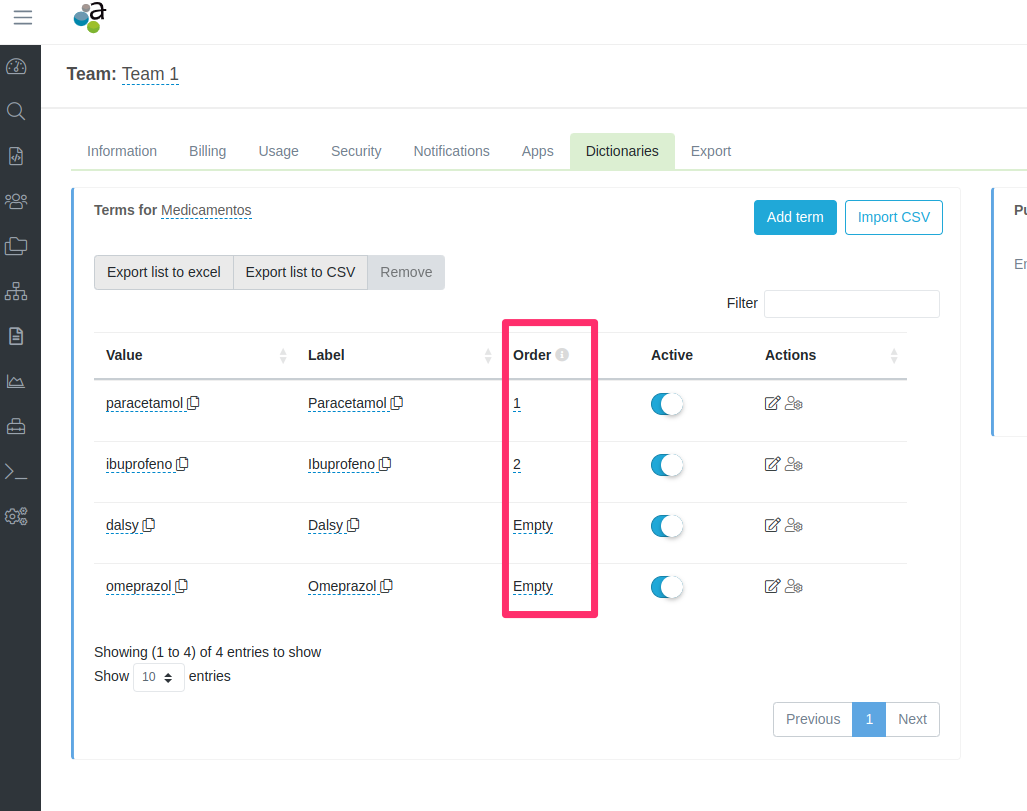 In this dictionary, order has been configured for 2 terms, and has not been configured for 2 other terms. Therefore, the first 2 terms where the order has been configured will appear at the beginning, and the rest will appear sorted by the value of their label.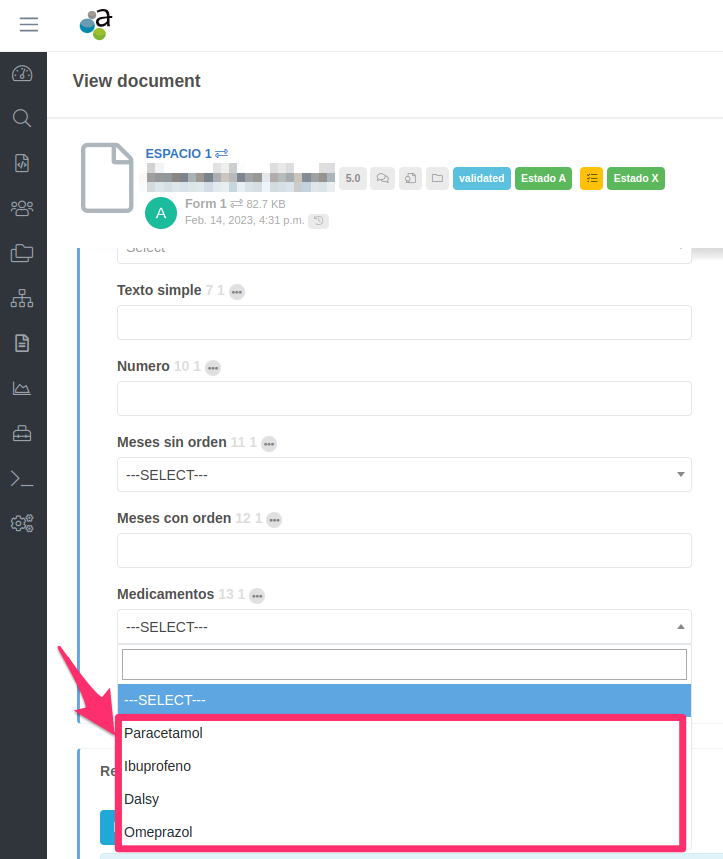 Related articles
How to create dictionaries of terms for use in selection fields
How to reuse a dictionary on other computers