This feature is only available for member of the team administration group.
Athento allows creating dictionaries or lists of terms that belong to the same category. The dictionaries can be shared across the team and used in several forms fields.
You can create a new dictionary from your team administration: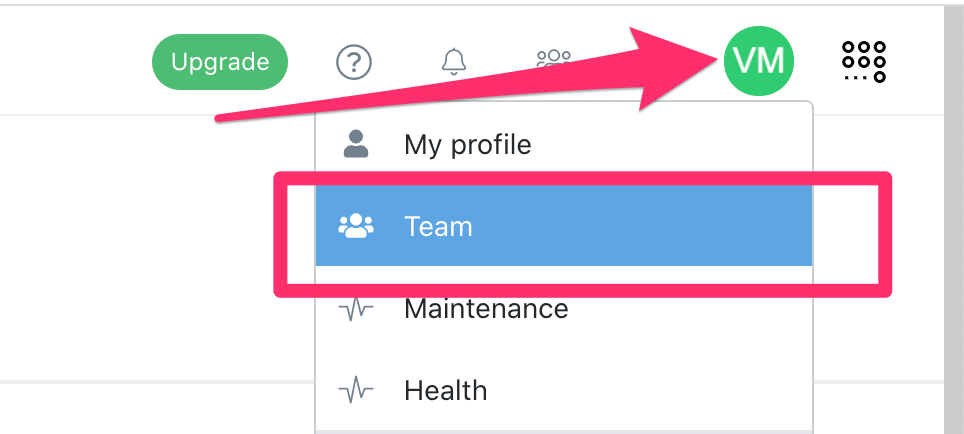 Once inside the team, go to the dictionaries tab. From there, you can add new dictionaries by clicking the Add dictionary button.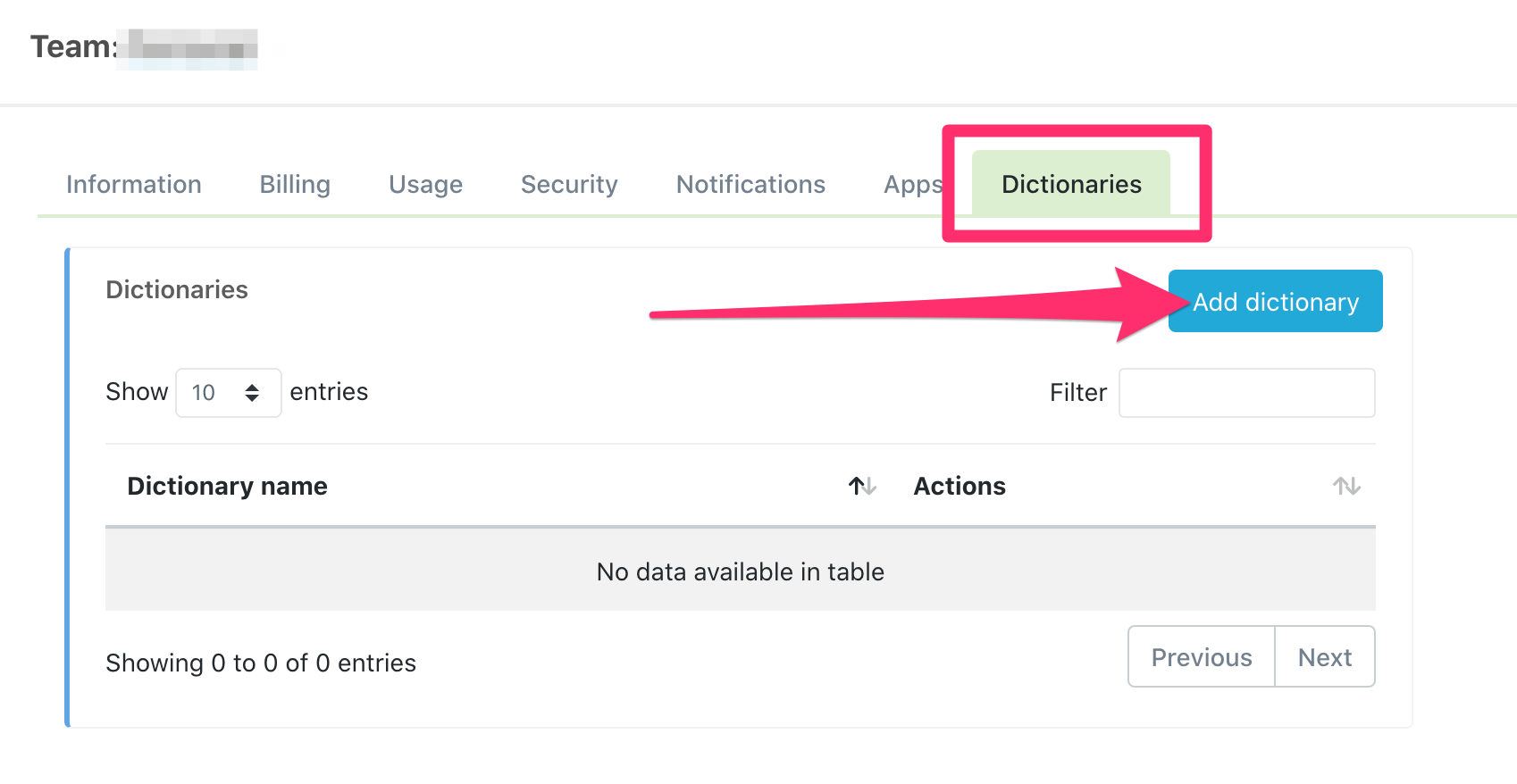 Name your dictionary and click on create. It is also possible to load all of the dictionary terms in this same step using a CSV file. From the dictionary creation window, you can download a sample CSV file.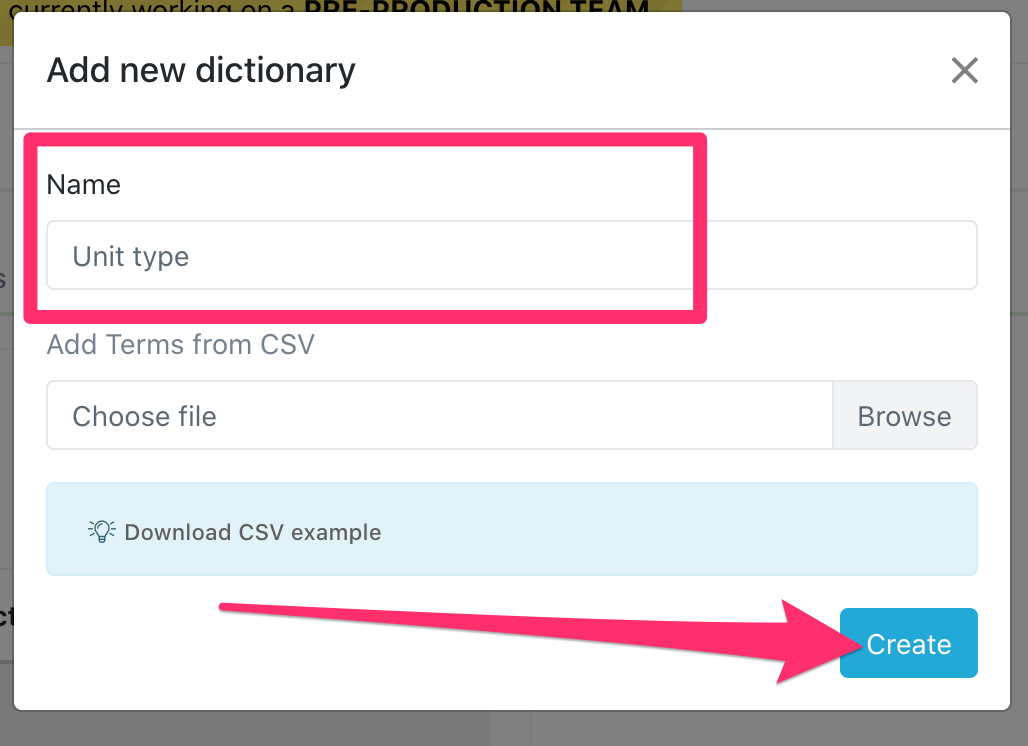 You can also create the dictionary terms manually, one by one. To do this, enter the dictionary once you have created it.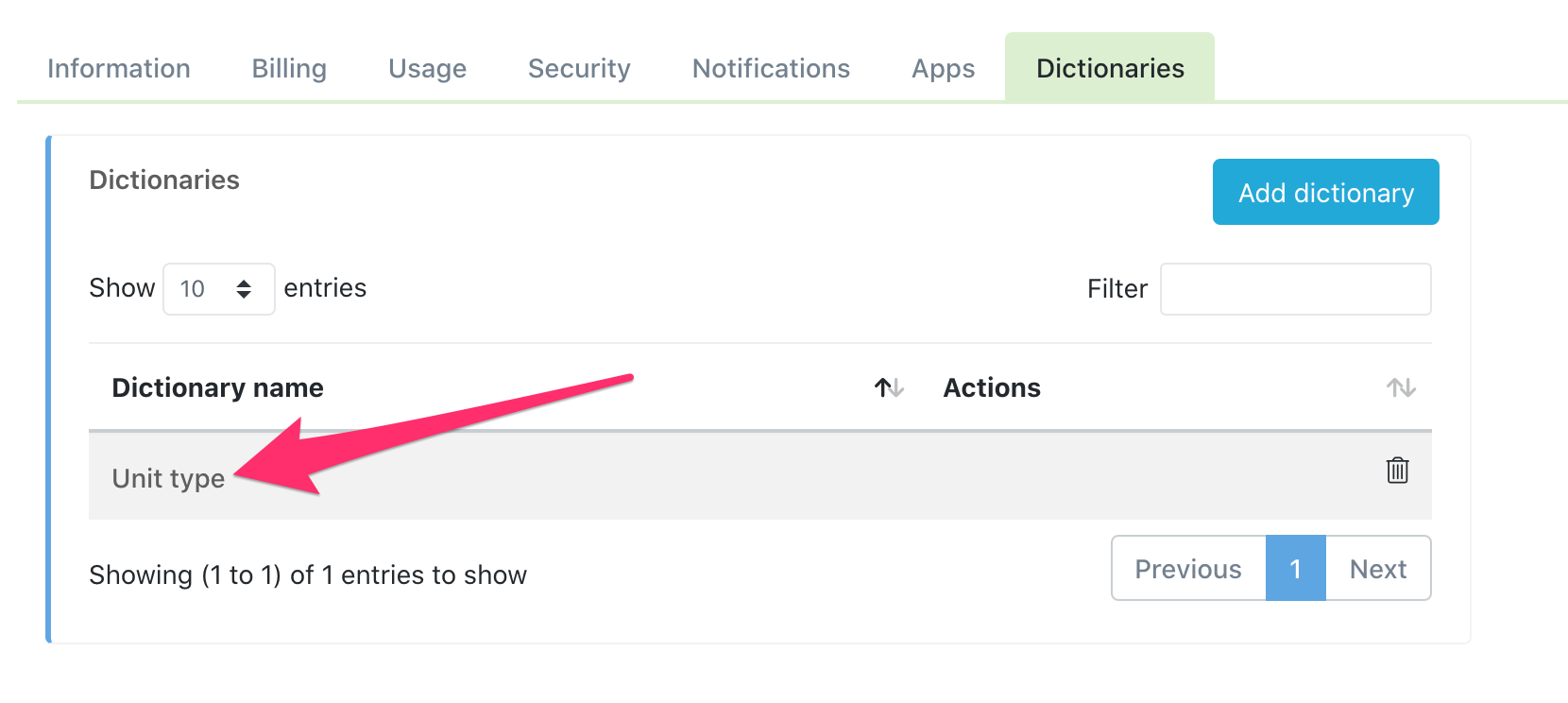 Use the Add term button to create a new term.

For each term, you must indicate a value and a label. The value is for internal use, while the label will be the name that users will see in the drop-down field. You can add as many options as you need.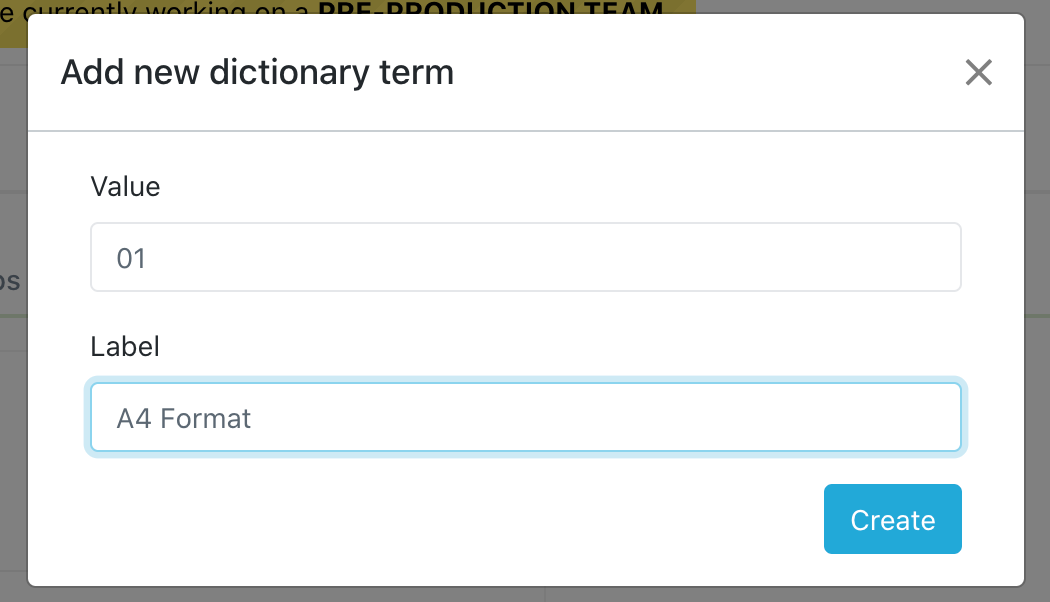 Using a dictionary in a choice field
From the configuration of a selection type field, we can choose the dictionary whose options we want to appear for selection in our field.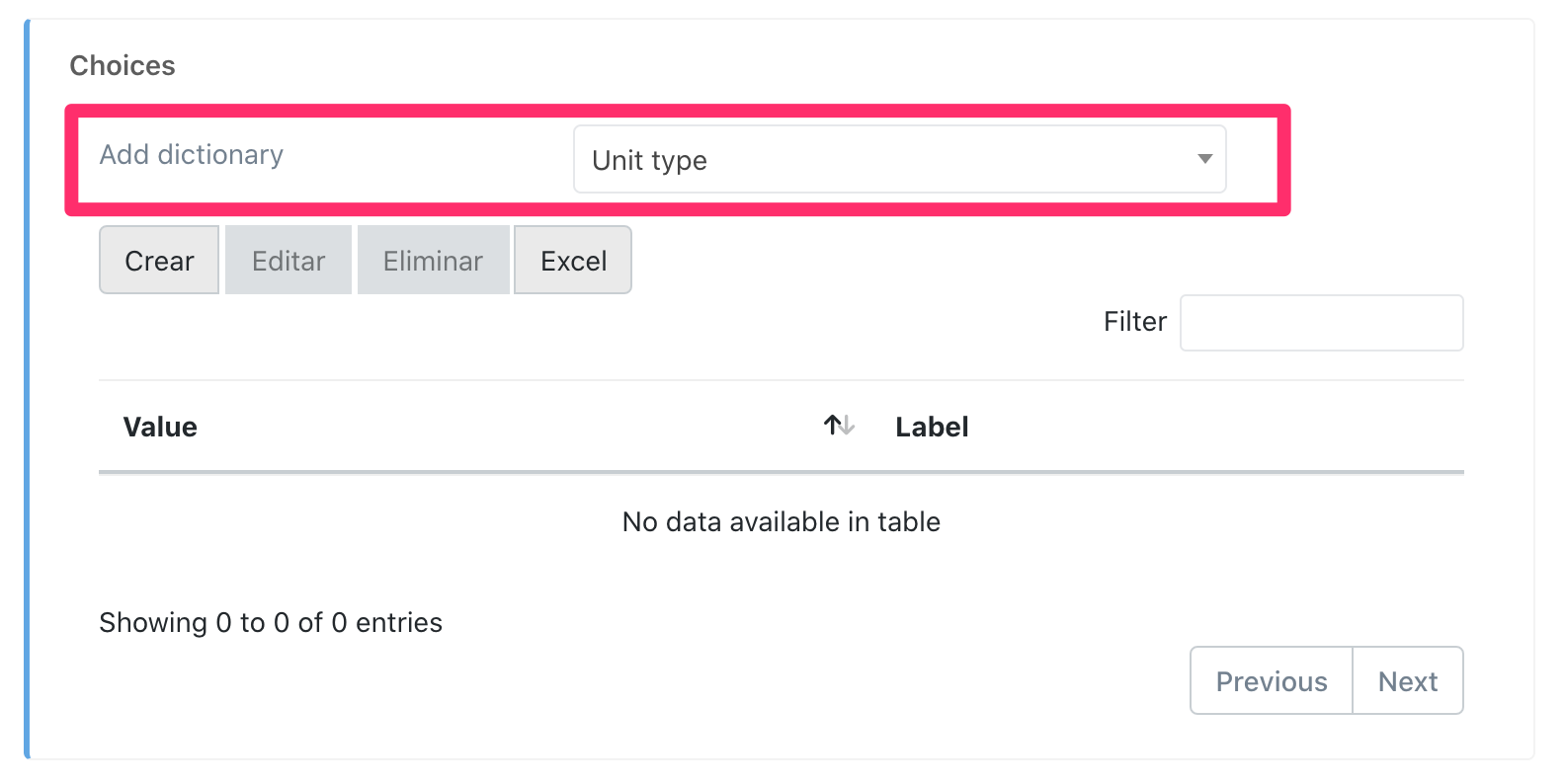 Deleting terms from a dictionary
To delete terms from a dictionary, you must select them and use the Delete button. Athento will ask you for confirmation to perform this action.