Athento allows you to manage many features of your form fields. From the field administration, you can for example:
Tell if a field is mandatory or not
Tell whether or not a field can be edited by users
Define the size of the field
Define a default value of the field, etc.

How to access the field configuration?
You can access the page from 2 different locations:
Access from the field itself on the form.
From the form itself in any document, you can access the settings of any field. First, you will need to unlock the form from the Metadata panel in the top right corner. Then, click on the pencil icon of the field you want to edit.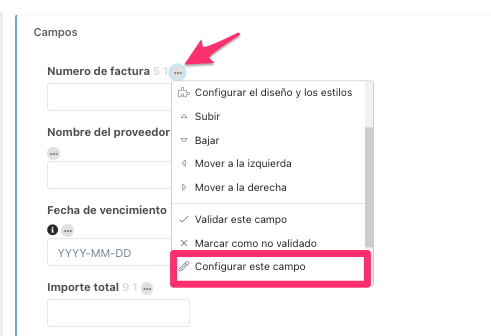 Access from the form administration
You can access this configuration from the Document Form that contains the field whose characteristics you want to manage.
Go to the Document Forms menu in the side navigation bar or main menu. Then, click on the form whose field you want to adjust. Finally, in the Fields panel, click on the field to edit.