No, it is not possible from this screen, since from the advanced search all documents are displayed regardless of their form.
However, from each form, it is possible to display the fields as columns in the Documents tab. This tab lists all the documents that belong to a form.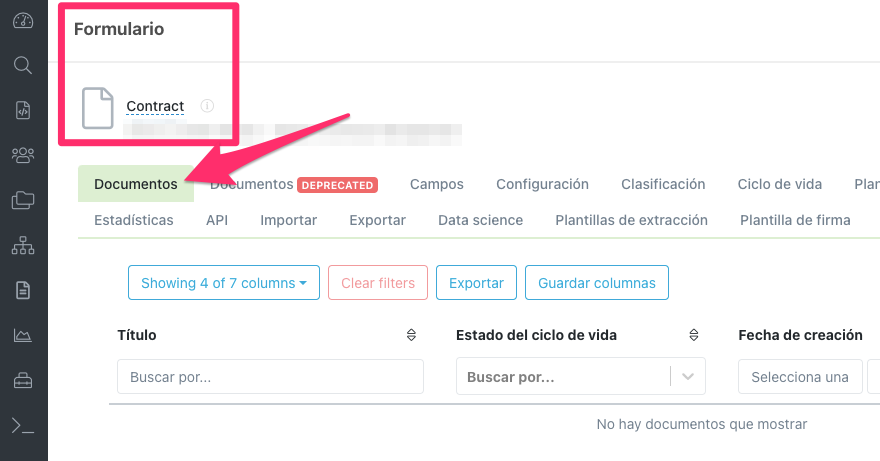 From the "Columns shown" option, you can decide what columns to see.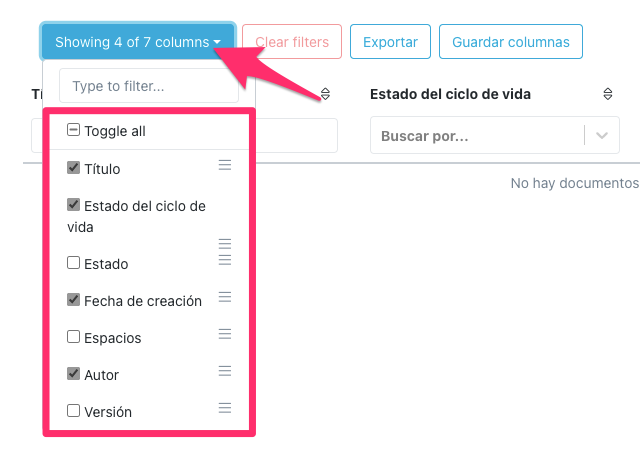 The selection you make for these columns will only be saved temporarily. If you want a column to be permanently displayed, you must mark the field as "Show as column" in the advanced field settings.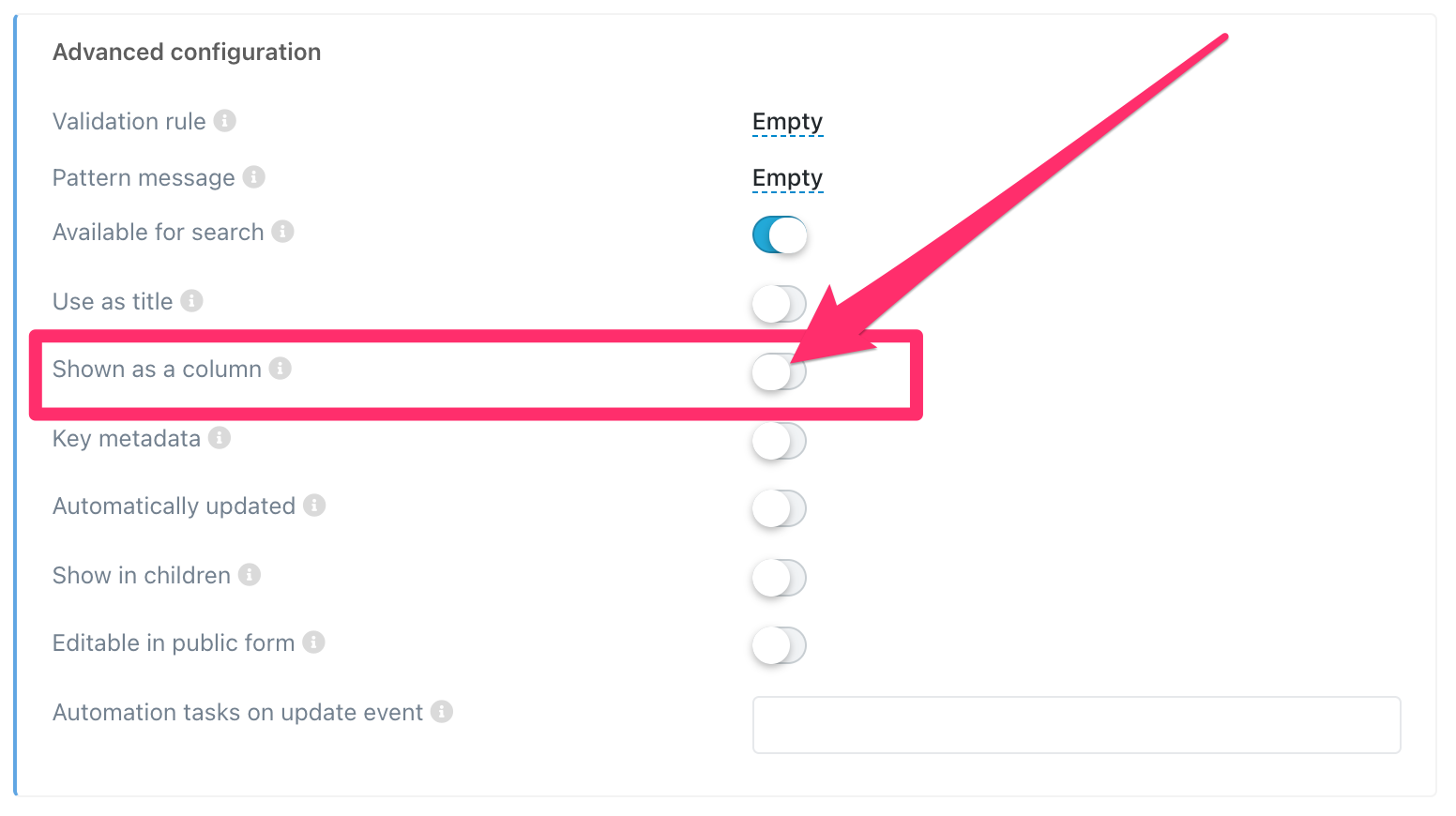 Related articles
How to enable a shortcut to the documents tab of a form from the navigation bar?