Yes, Athento allows you to edit documents massively: make massive status changes or edit metadata of a group of documents in bulk.
This functionality is available from the administration of the form or document type in the Documents tab.
This screen groups all the documents that belong to a document type or form, regardless of the series they are in (as long as the user has permission to read it).


In this screen, you also have available all the metadata of the form or document type, which can be shown as columns in the list of documents.
By default, only the Document (document title), Status (processing status) and Lifecycle state columns are displayed. To display them in the list, click on the name of the field you want to display as a column.
What can I do from the documents tab?
Search and filter
At the top of the list of documents, you can indicate which field values you want the documents shown in the list to fulfill.
To search and filter, place the values in the different fields you want to filter by, and click on Filter documents.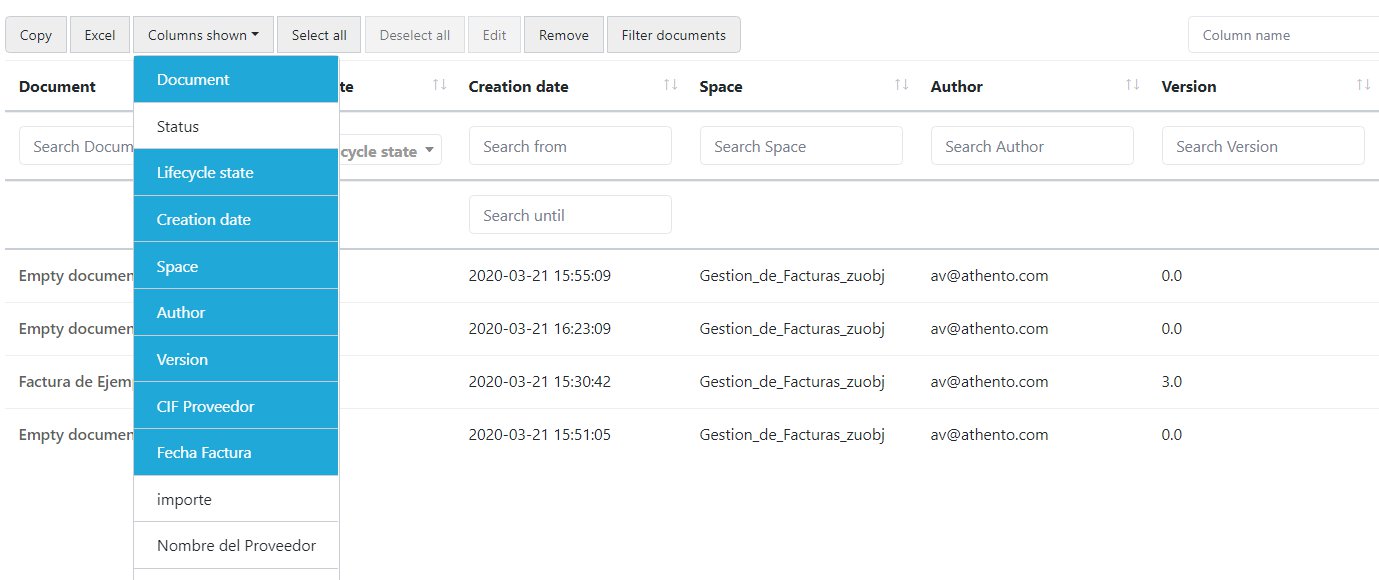 The documents will then be filtered by the chosen criteria.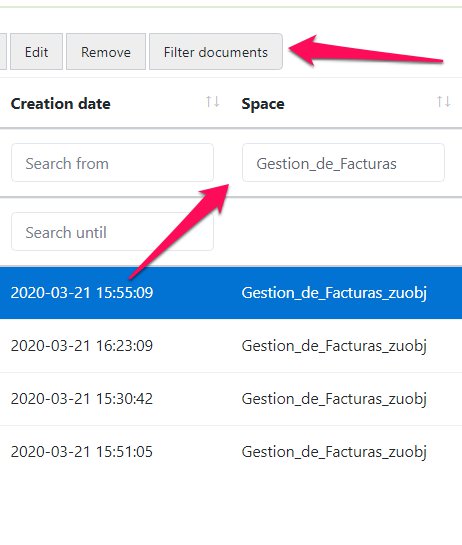 You can also copy any field value you need by placing the cursor over the value you want to copy and clicking on the copy icon.
By clicking on the document name or title, you can also open them to view their contents.
Bulk editing of documents
To edit a document group, first filter the documents you want to edit. Use the fields to find the document group that meets your requirements.
Then click on the documents you want to edit. To select several, click on the first document in the group and, holding down the SHIFT key, click on the last one.
Then click on the Edit button.

A popup with all the form fields will open.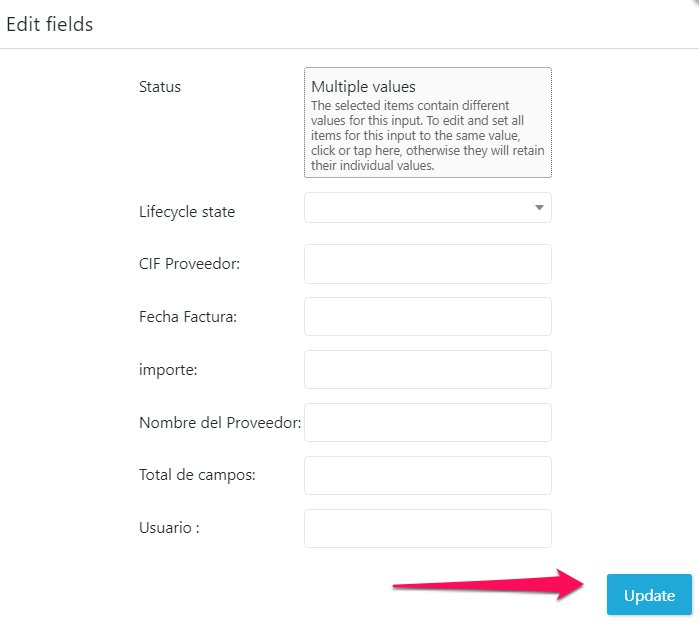 Edit the metadata values you want to change in the selected document group and click Update.
The changes will then be made.
NOTE: It is not recommended to use this bulk edit for more than 300 documents. Depending on the number of columns and type of data, it is recommended to use the CSV Import modification.
Export in Excel the list of filtered documents
By clicking on the Excel button, you can download the list of filtered documents.

It is important to note that this functionality is not intended for massive data downloading.