Athento allows users to leave comments on any type of document, which is useful in situations such as explaining the reason why an invoice has not been approved, to record any abnormality found in a document, to notify specific instructions on actions to take regarding a document, or simply to share comments before the final version of the document is issued, among many other useful corporate applications.
The way to do it is very simple, from the document you are working with, next to the main information of the document, the comments icon appears. Click to access them.

When pressed, an "Add comment" pop-up window will appear with a text field, plus two buttons and all previous comments made on the document.
The comments can be viewed in a table of three columns, the first one is titled "Author" where the name of the user who added the comment will appear, the second one is "Creation Date", which corresponds to the date and time when the comment was inserted, and finally the "Comment" column will show the content of the comment.
Mention users in comments
It is possible to mention users in comments to be notified via email.
To mention a user, type '@' in the comment field followed by at least two characters of the username of the user you want to mention. Athento will then show you the matches. Select the user from the list.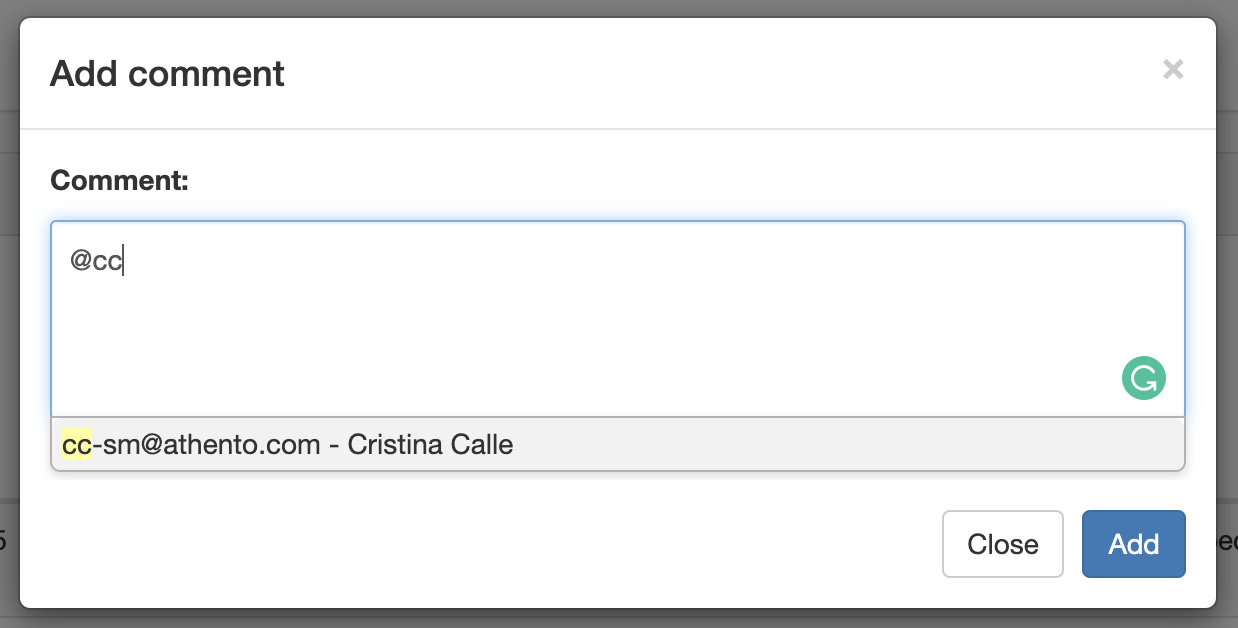 Then type your message and click the send button. The named user will receive an email.