Athento stores the actions that happen on a document in an audit trail called Document History. This track is visible from the document view on the right side of the screen. Events can be filtered using the search form on the right of the document history pane.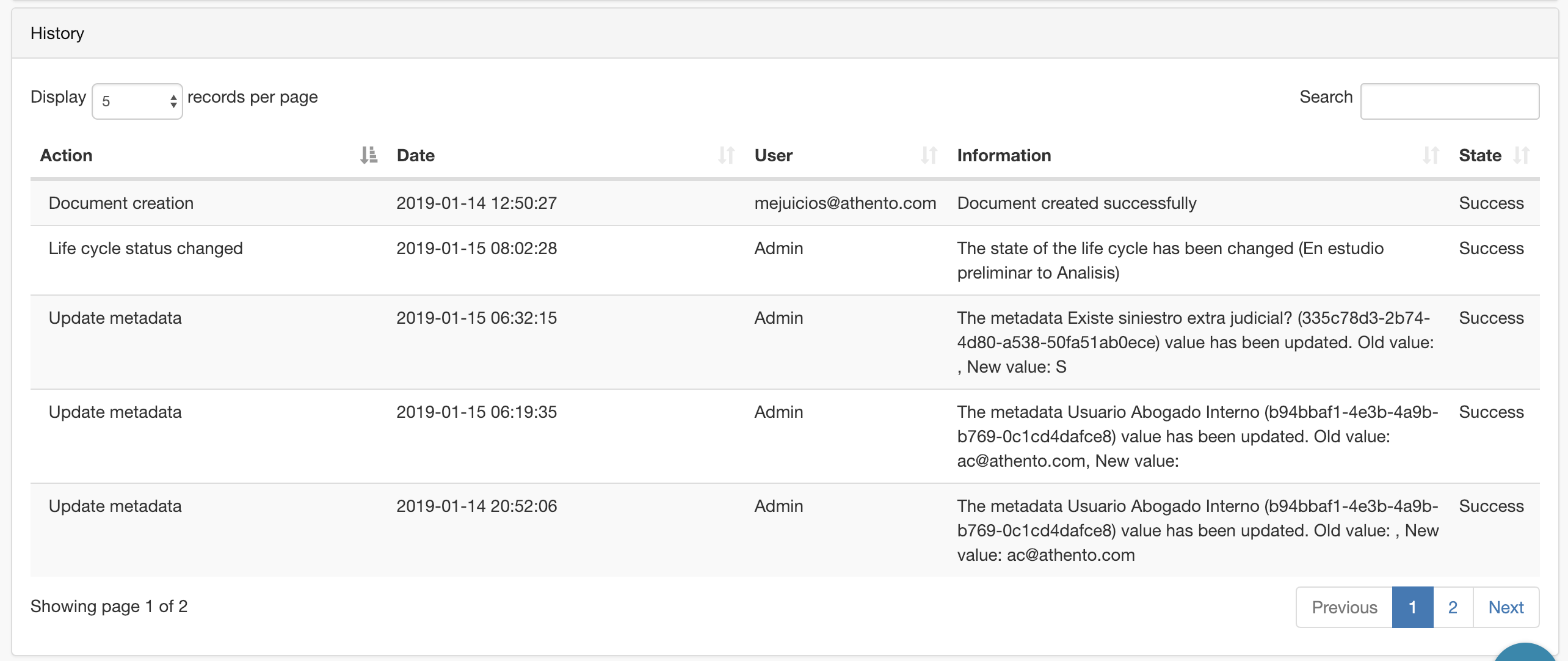 The information stored in the document is:
Action: type of action performed on the document (life cycle status change, metadata modification, document creation, document validation, etc.).
Date: Date and time at which the event or action on the document is recorded.
User: User who executes the action on the document.
Information: information that broadens the nature of the event.
State: Whether the change attempt was successful or not.
To access the document history, click on the clock icon next to the document creation date, below the document name.