Users can upload digital certificates to Athento that can be used to sign documents.
To be able to sign documents with a certificate, go to your profile.
In the certificates panel, you will be able to upload your digital certificate.

Upload your digital certificate to Athento and enter your password so you can sign documents with it.
Additionally, in the form type, from the administration area activate the option to show the signature option (Show signature).
Once the digital certificate is installed, you will see the signature icon available from the actions menu of any document.

Sign a document
Click on the signature button from any document to sign it. A window will open for you to enter a signature comment.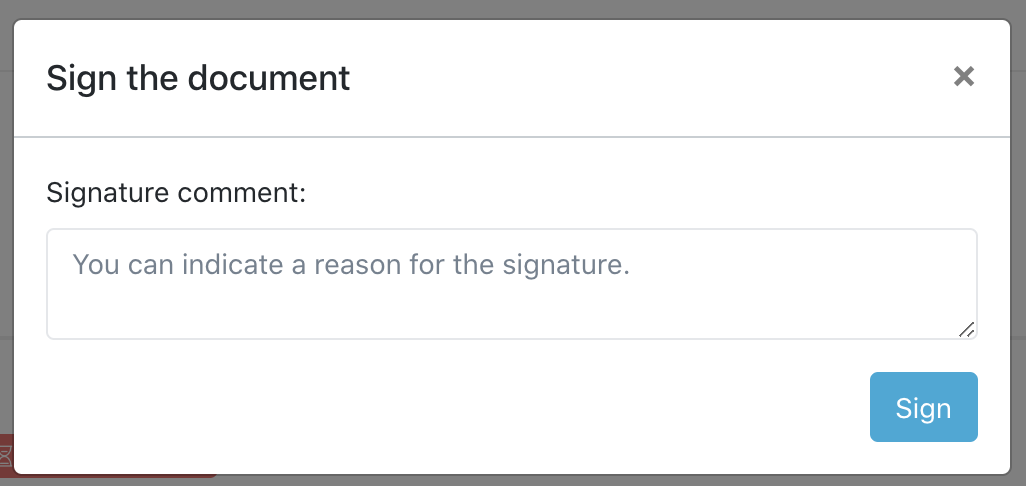 Once signed, the PDF will be updated with the signed version of the PDF.
How to view document signature information
You can view the signature information in the PDF itself, using an application such as Acrobat Reader.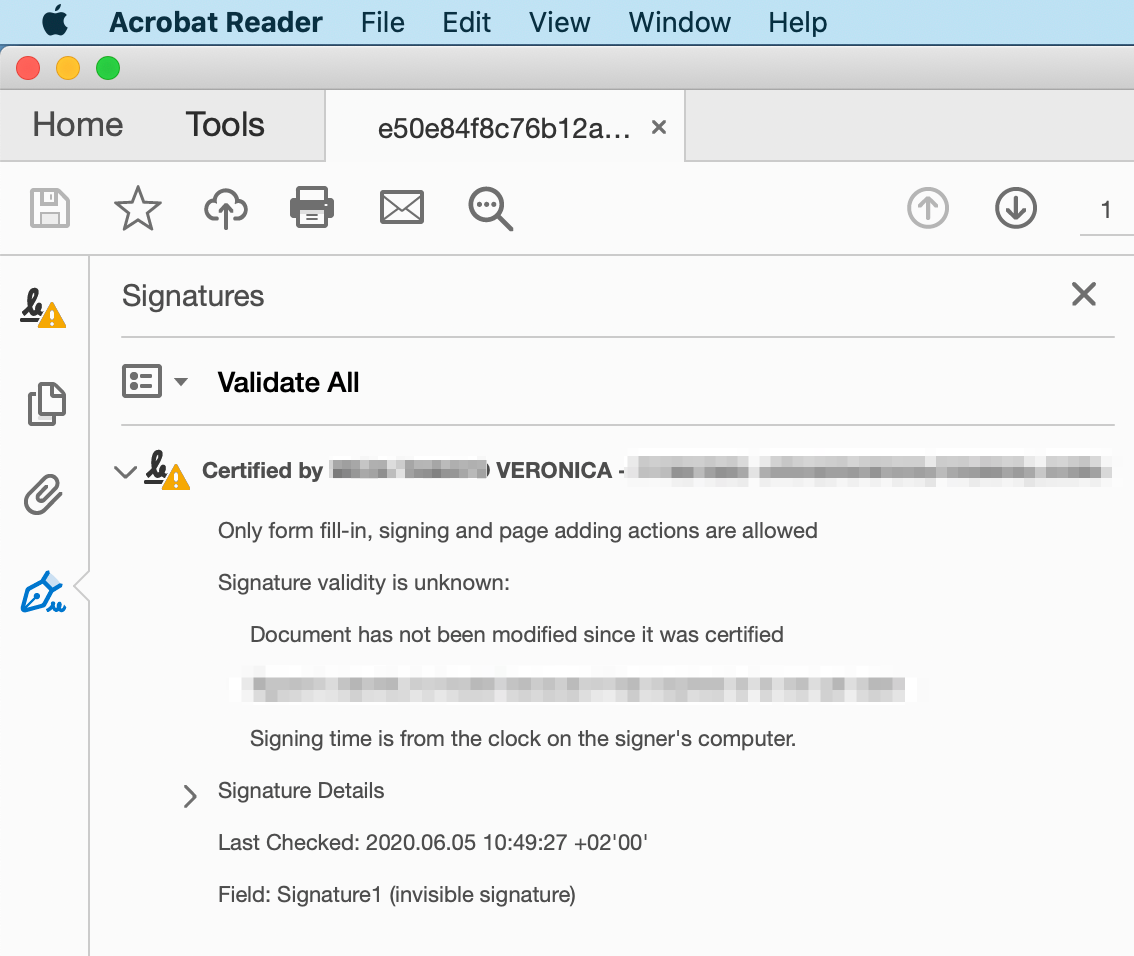 Supported signature certificates
Supported signature structures
CAdES-B (pdf files)
XADES-BES (xml files)
S/MIME (email files)
CMS (plain text)