I am NOT a Team Administrator
I forgot my password
If you have forgotten your password, just below the login form you will find a link to reset your password (Forgot password).
When you click on this link, you will be taken to a tab that will ask you for the email address associated with your account.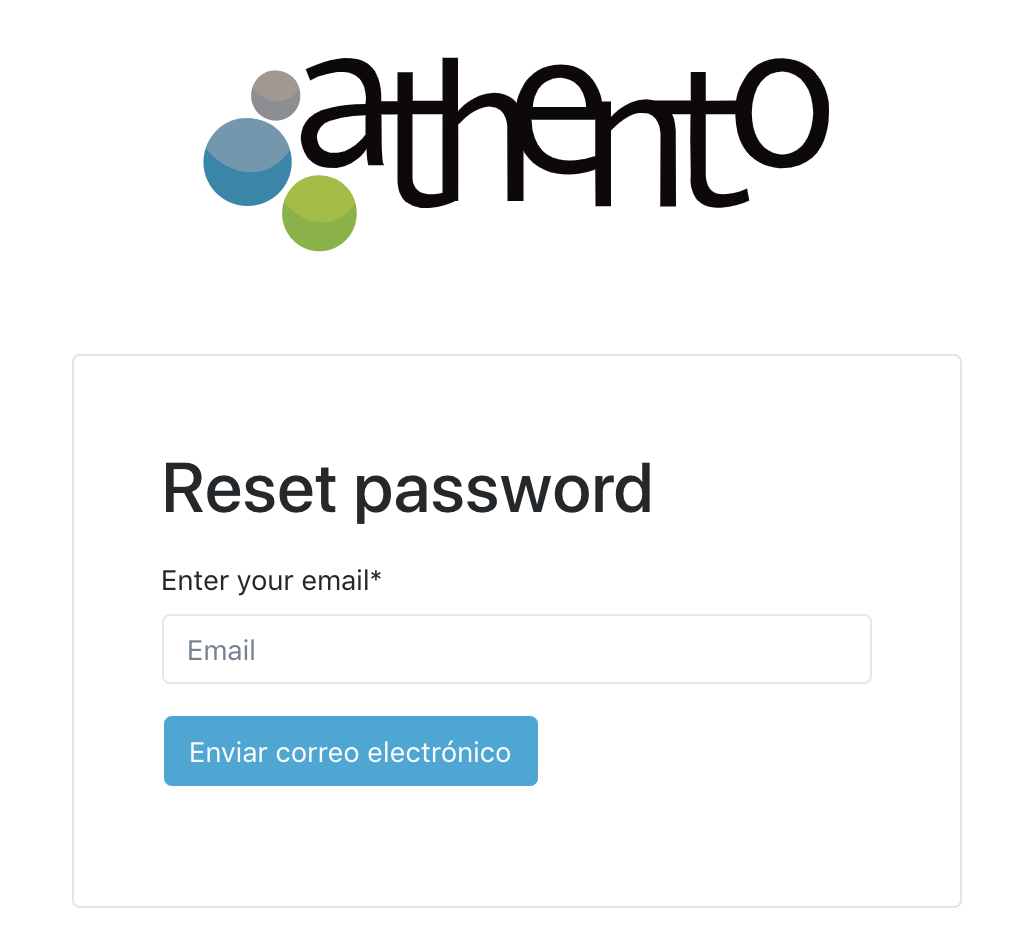 Enter your email address and click Send Email. Once you receive the email, click on the link in the body of the email. This link will take you to a new form to change your password. Remember that your password must be a secure password and therefore meet certain requirements.
It won't let me log in and tells me that my username and password do not match.
If the username you are entering does not exist in the system or exists but the password is not correct for that user, Athento will display a message below the login form. For security reasons, this message should be generic and not provide more information.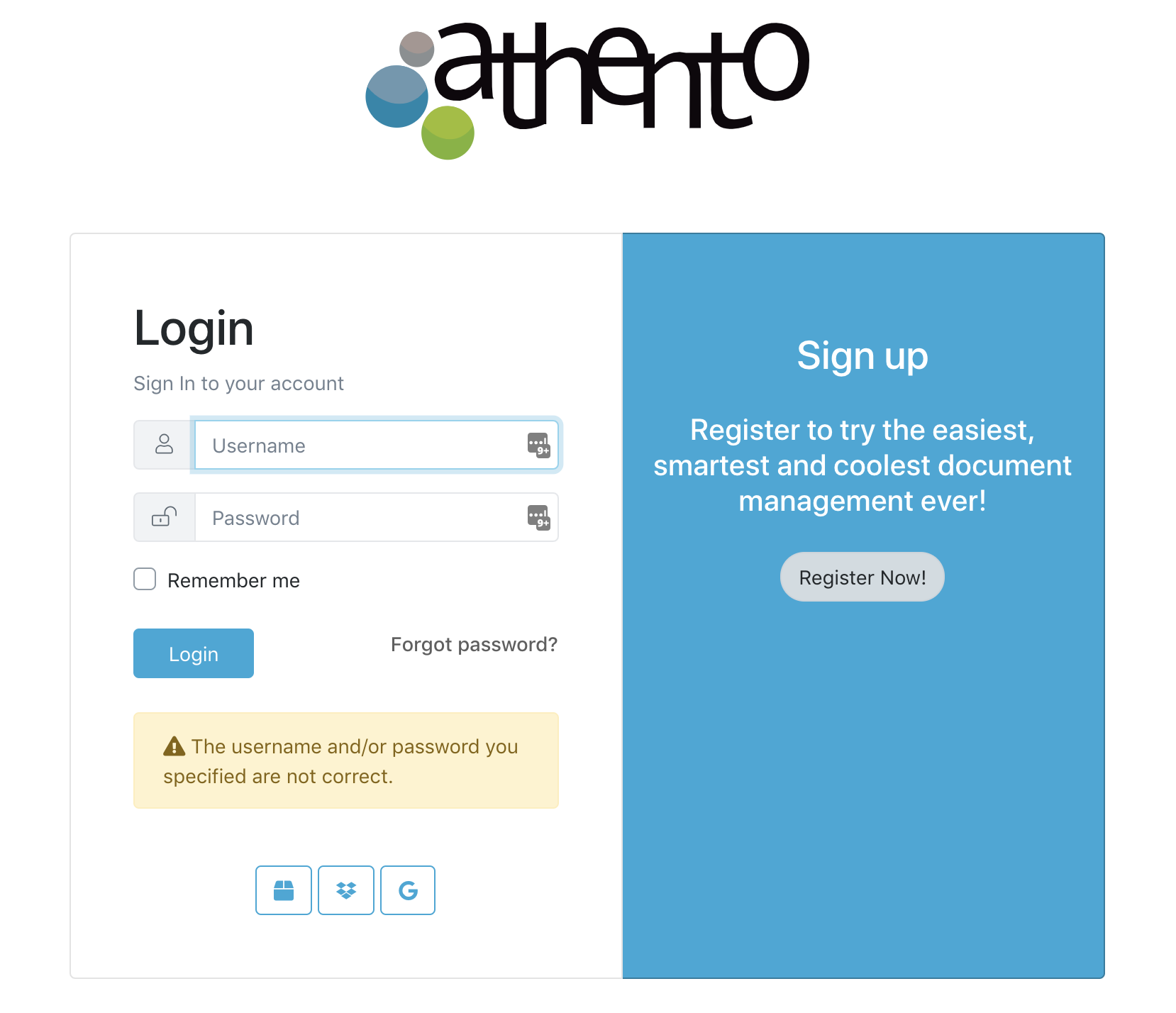 In these cases, the first thing you can try is to reset your password, as indicated in the previous option. This option will only work if your email is registered in a user account on the platform.
If you don't remember the email you used or you can't access Athento, please contact an administrator user of your team or Athento account.
Athento tells me my account is deactivated
In this case, your user may have been automatically disabled for security reasons (Is there an automatic user blocking in Athento?) or may have been disabled by an administrator of your Team. In this case, you will have to contact them.
Athento tells me my password has expired
For security reasons, Athento will ask you to change your password periodically. If your password has expired, when you try to log in, the system will display a message like this: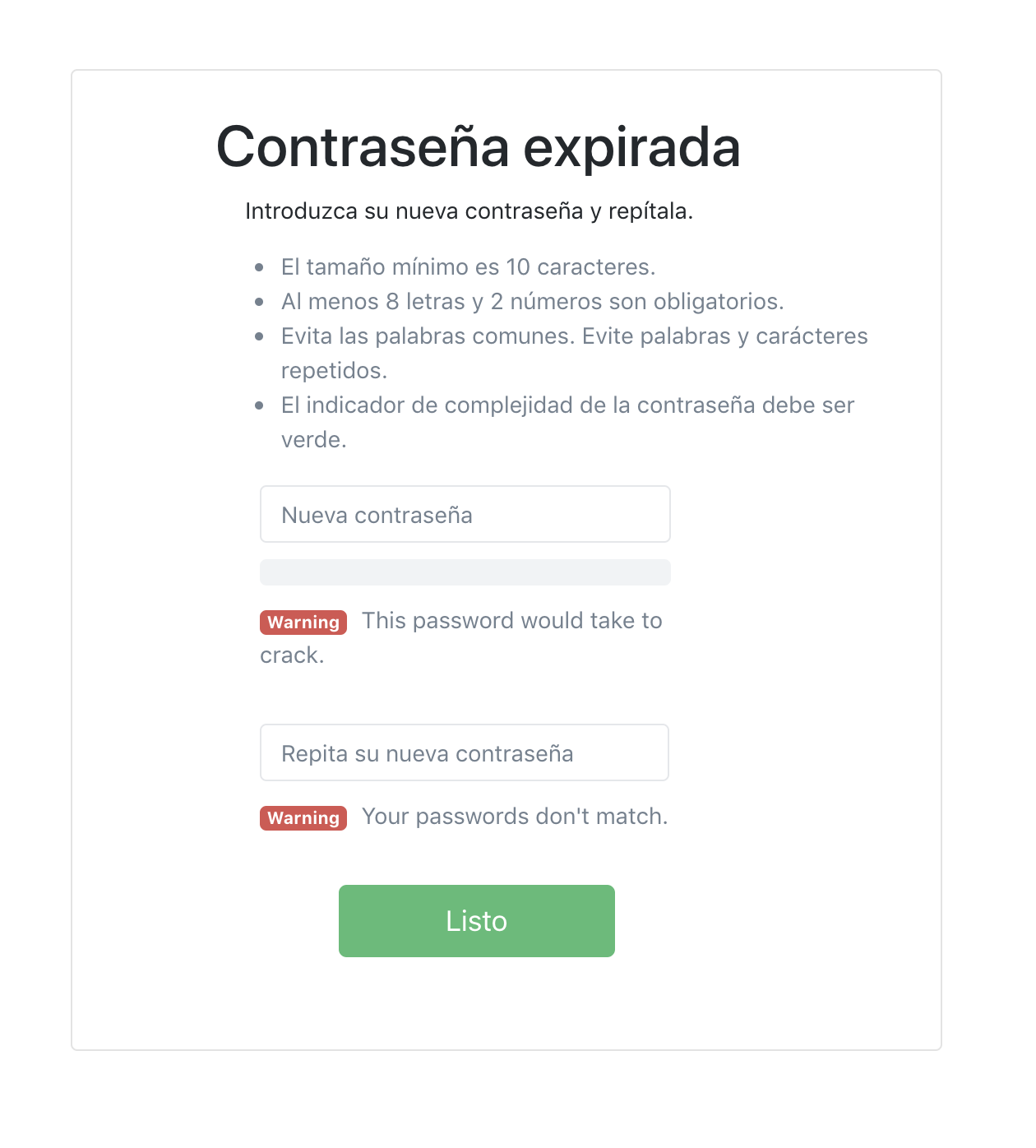 In this case, you will have to create a new password. You may also be interested in Athento does not allow me to update my password, what can I do?
I am a team administrator and, I need to help other users with their login issues
If your Athento is integrated with a corporate directory, check the directory status.
Check the access with different users to rule out a generalized problem.
Ask the user if it is a password problem.
- For access issues, check the access with different users (L1).
- For password issues, use the password reset tools. Verify that Athento has the user's email address (L1).
- For team membership issues, search for the user in other active teams (L1)
- For user creation, password reset, and assigning to teams, groups, or permissions, see our documentation and solve (L1)