If a user has not logged in within the last 30 days, he/she will be automatically deactivated. Also, a user can be automatically blocked when entering an incorrect password more times than allowed.
To activate a user go to the users menu. Then click on the disabled users button.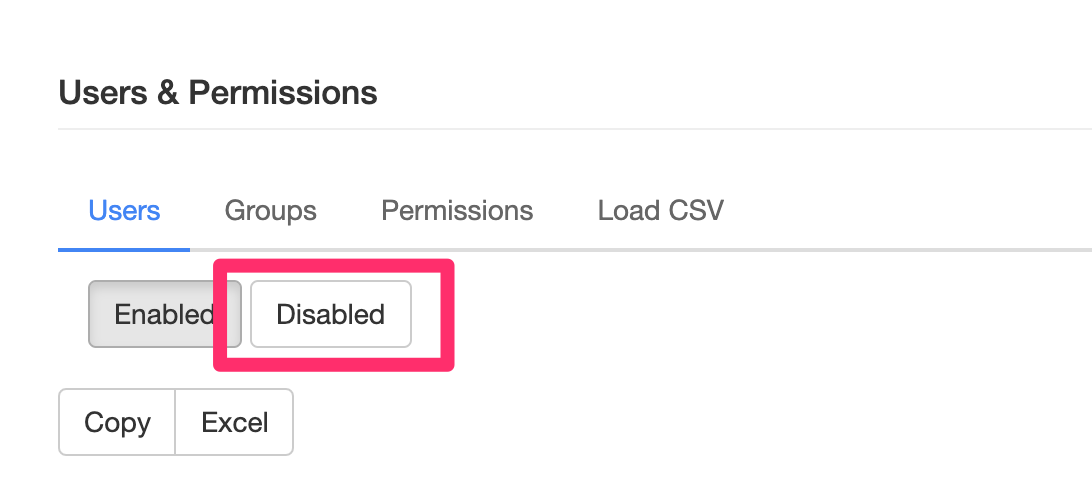 Then click on the Activate icon to the right of the user's name.
IMPORTANT: This configuration is not active by default. It must be requested to the Athento team and is only available for Enterprise plans (Standard, PRO, Company and Enterprise).