You can access the Forms menu from the navigation bar at the left on your screen.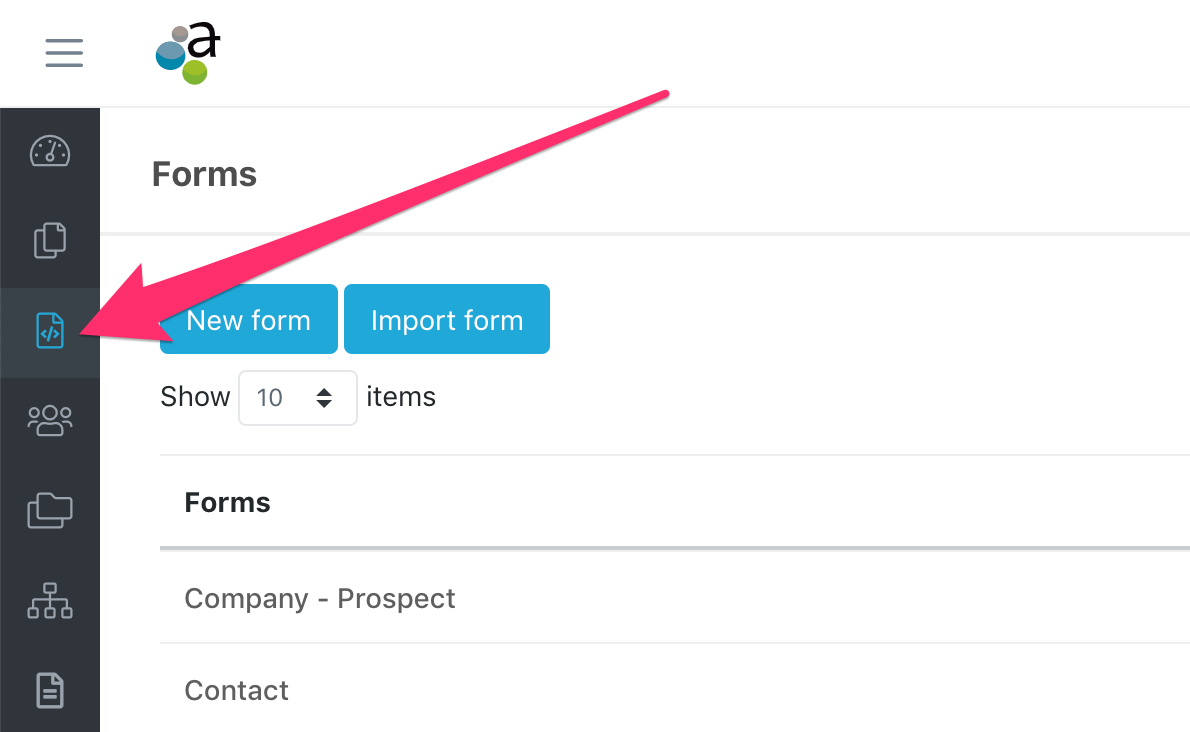 Forms are a kind of document templates that we will be available to be used in your spaces.
Forms define:
Available fields to store information for a kind of document.
Automatic document sorting setup.
Form fields
For every form, it is possible to define fields that might be filled out by users, automatically or from third-party apps.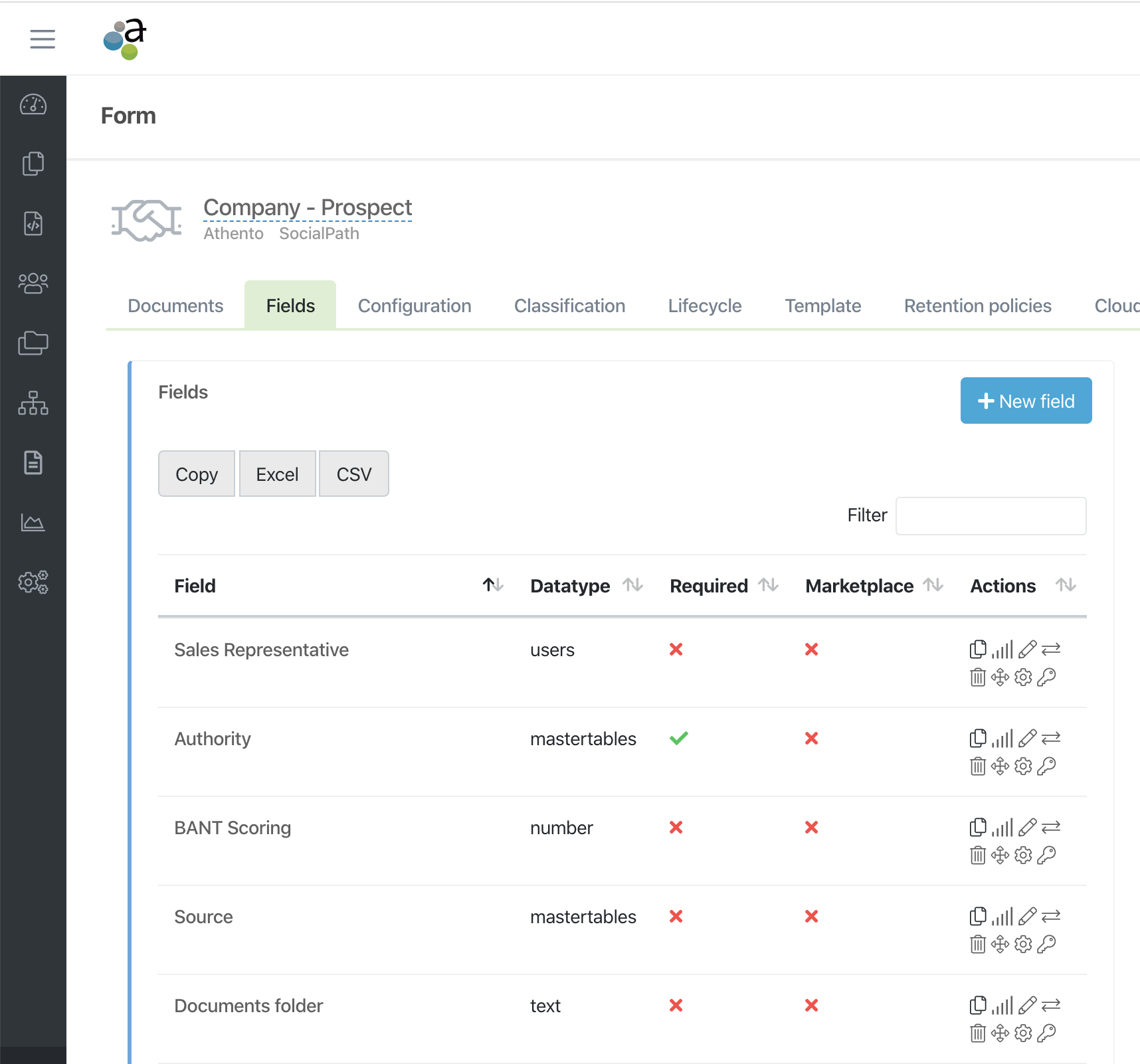 White and black words
More than words, these are text expressions. This means they can be a combination of words or a regular expression. They are used for automatic document classifying.
White words: These expressions can be found in the text of our documents and are used for Athento in order to recognize a document type or document form. For instance, you can configure Athento to set "Invoice" as a document form or document type if it finds the expression "invoice number" within the text of a document.
Blackwords: These words appear within the text but they help us to discard the document as belonging to a certain documentary type.
White and black words usage needs to enable the Text Classifying operation for our Series or App.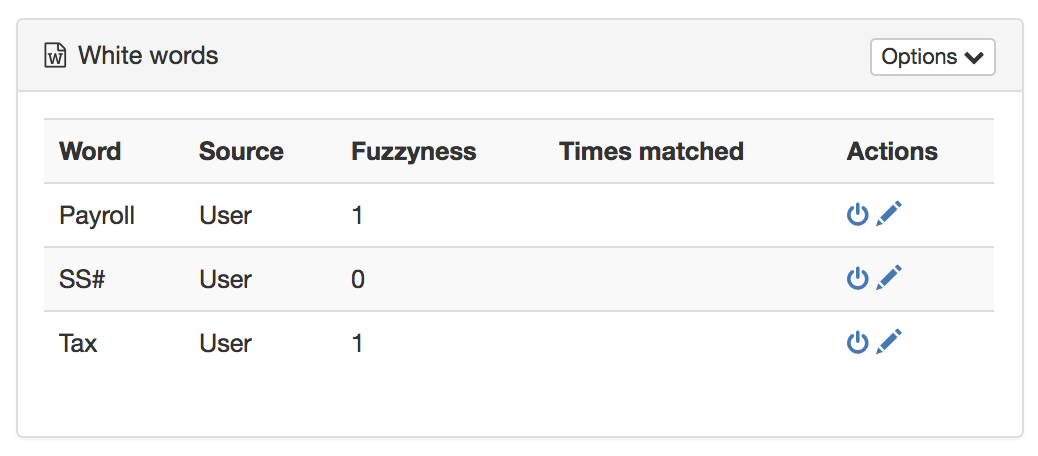 How to access the Form setup?
Click on the form you want to edit or configure.