Some file formats cannot be previewed from Athento. Others require the activation of options or integrations to be able to preview them.
You can download the documents you cannot preview and view them on your local computer.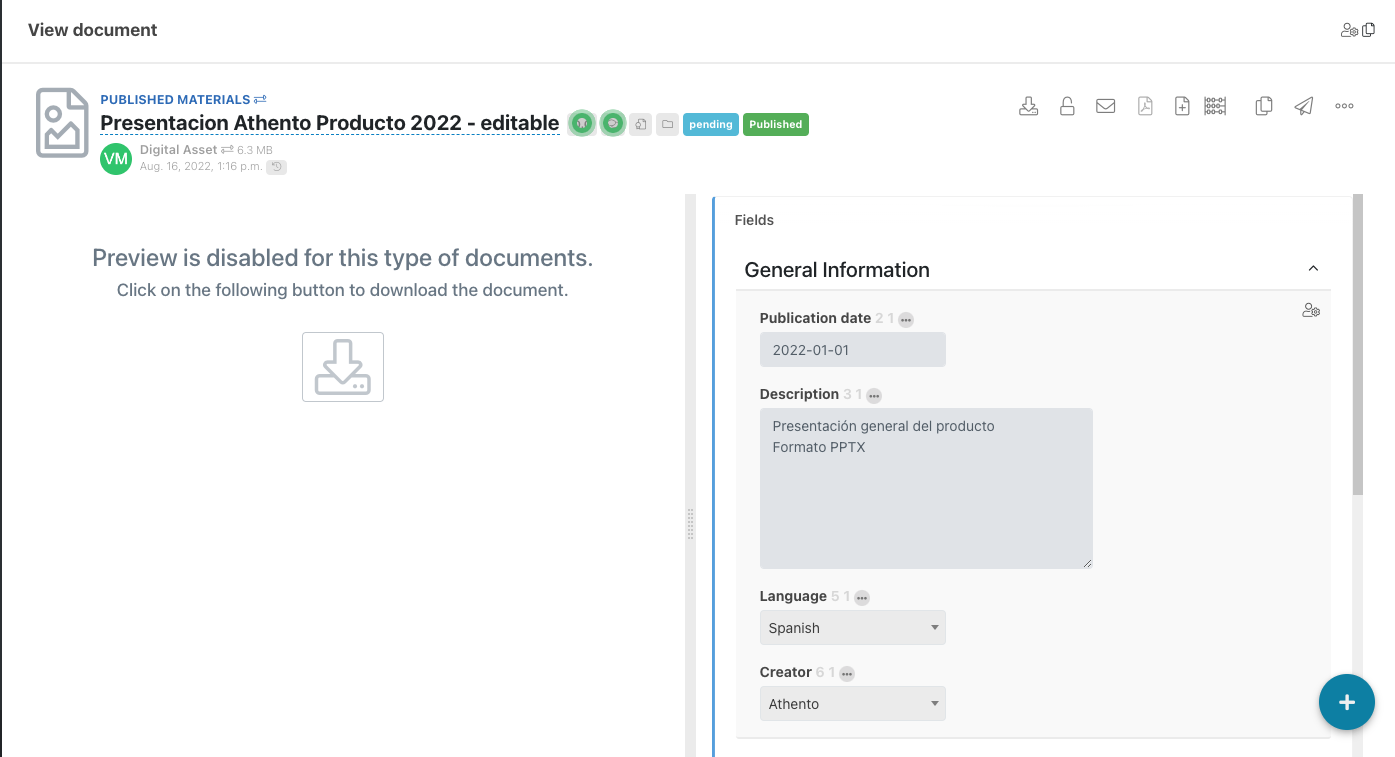 Related articles
What Types Of Files Can I Preview In Athento?
How to enable automatic conversion of Word documents to PDF for previewing on Athento?