You can use a few mechanisms to get more information about the error you are getting. This information will help the support team quickly understand the cause of the problem.
Use the browser console
This article explains step by step how to obtain information with this browser tool. How to obtain information from the browser's Network tab
Send screenshots of what you see in the console to our support service so we can help you.
Use Athento's logs
Athento allows superusers access to some platform logs, useful for finding errors.
To access these logs, go to the Health menu.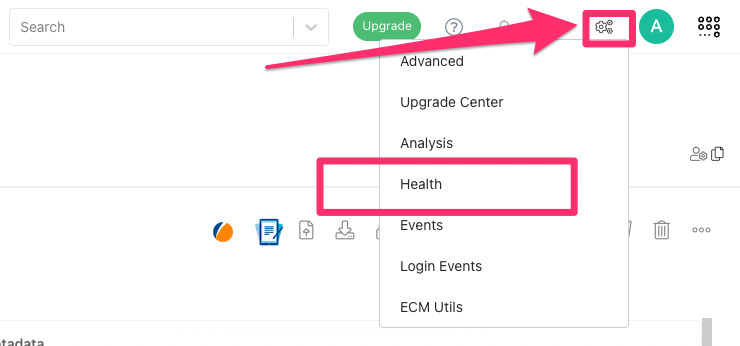 Next, click on Athento logs.

The error may appear in any of the logs available in this tab, as long as it has reached the server. Use the scroll bars in each log to get to the end of the trace. Use the dates and times to find the error.

You can copy and paste this information into the email you send to support.