Go to your profile:

Click on "Change my Password" button.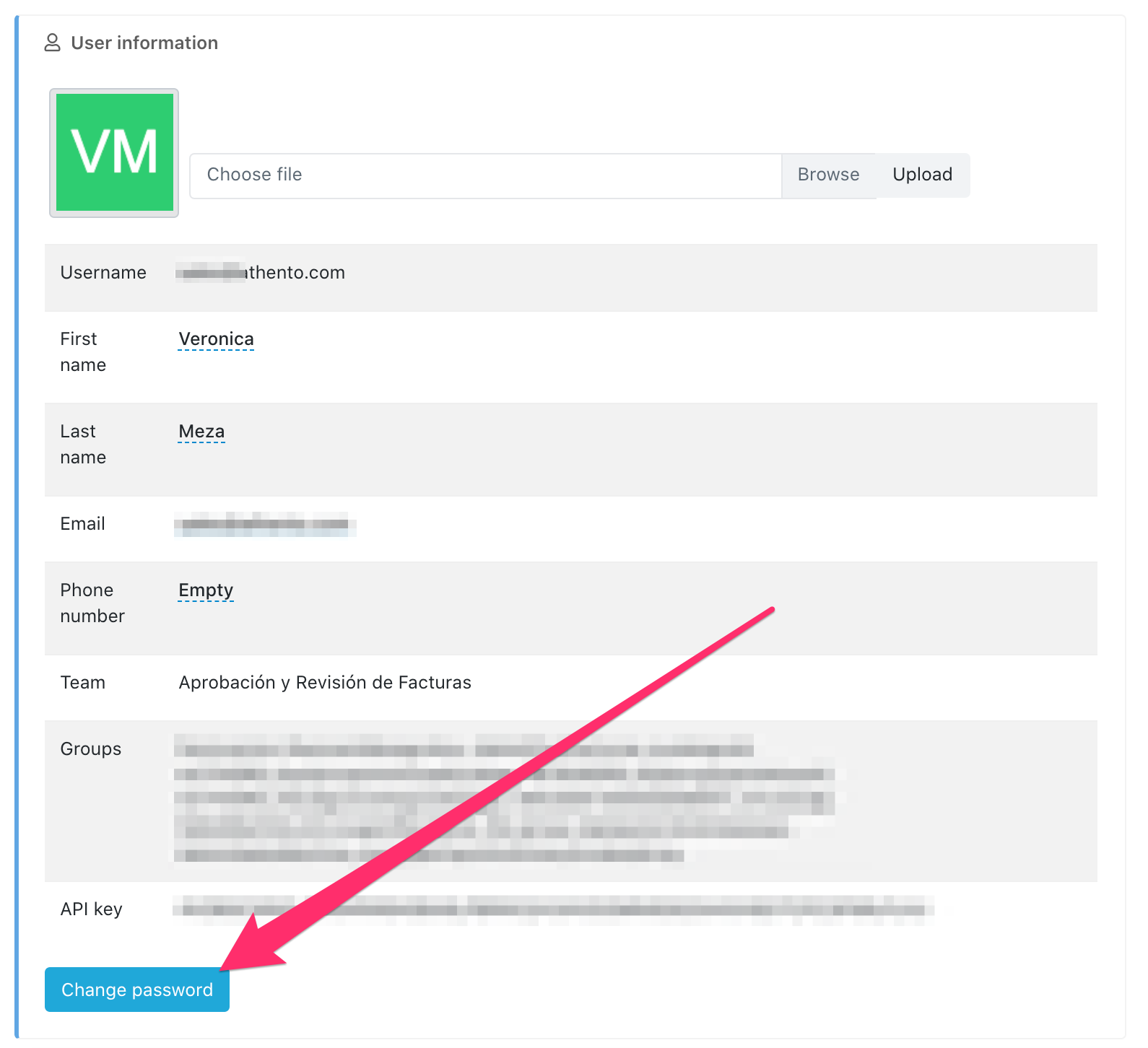 Then enter your current password and the one you want to set as a new password.
IMPORTANT:

If you have enabled the two factor authentication feature, you will be asked to
enter an OTP verification code.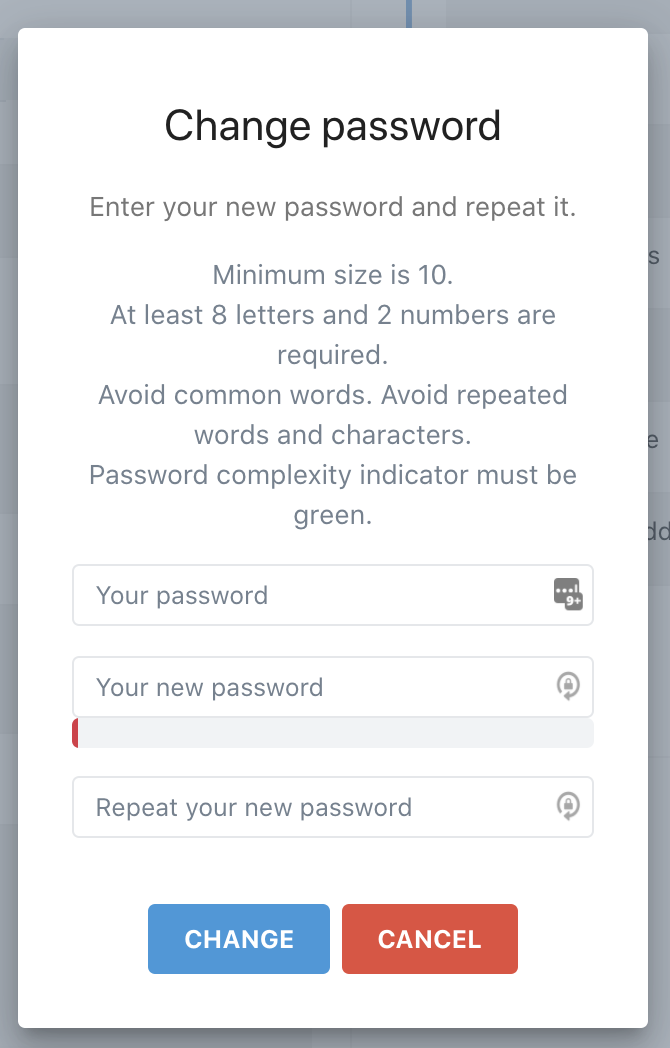 Once the data has been modified, the system will confirm the change.