Zoho Analytics is a BI and data analytics software cloud service that enables the creation of data views and visual dashboards.
Zoho Analytics enables the management of large amounts of data and the transformation of data into reports and dashboards.
With the integration between the two tools, it is possible to use the information stored in Athento to track business metrics, observe their evolution and find information to make decisions.
What functionality does this tool offer?
It makes it possible to mix data from various data sources.
Creation of visual and graphical reports.
Spreadsheet type display.
Dynamic reporting.
Geolocation of data.
Reporting protection via password or user/password.
Possibility of marking columns in reports as personal data, which allows a more secure handling of this type of data, encrypting the information.
Zoho Analytics reports are viewed from within Athento, as shown in the screenshot below.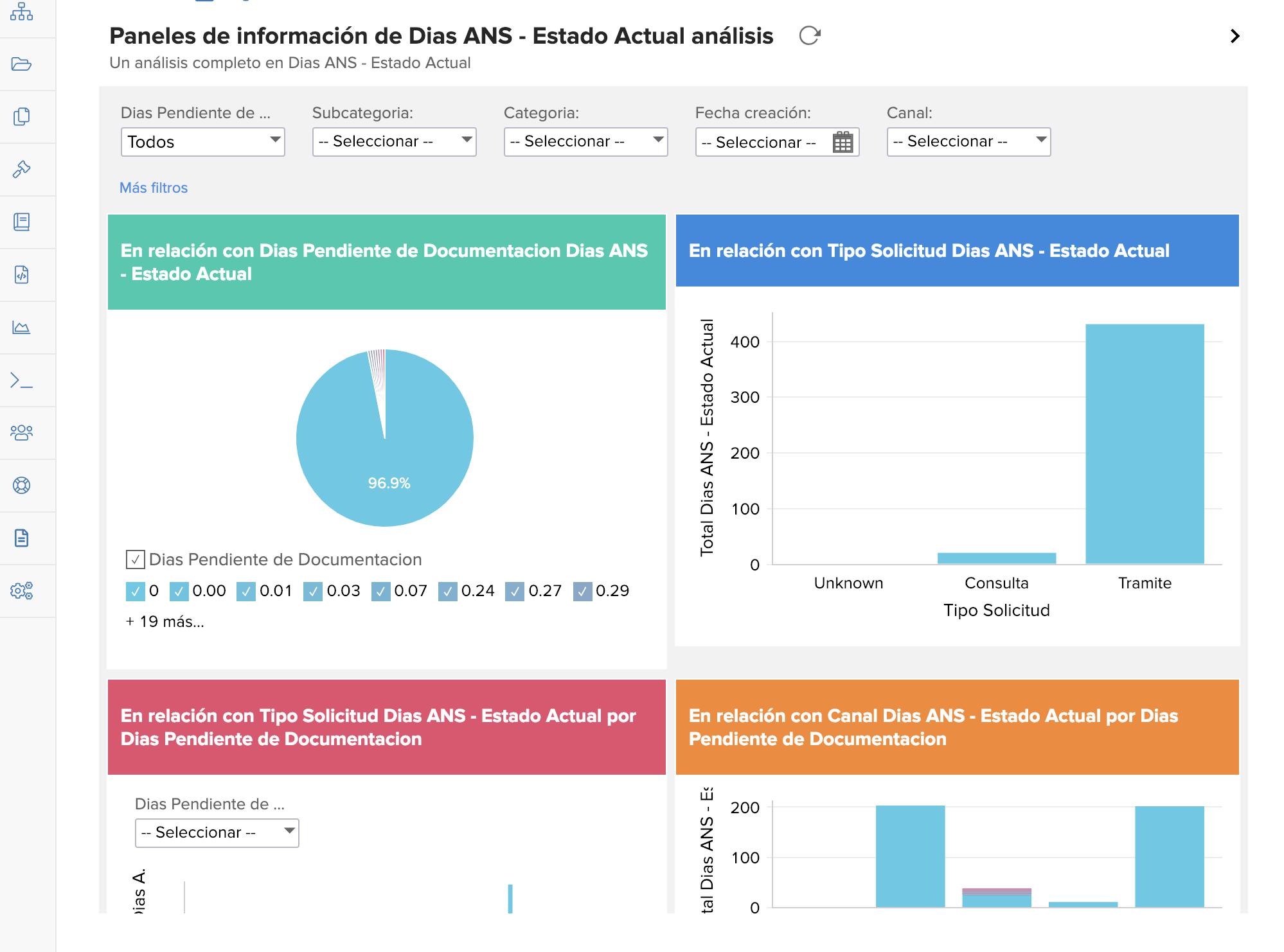 Zoho maintains a page listing the IPs that must be accessible from Athento in order to consume the information: https://www.zoho.com/analytics/help/zohoanalytics-ip-address.html
Important:
Please note that reports are not updated in real time.
There may be a discrepancy of hours or days (depending on the configuration) between the data in Athento
and the report data.