You can enable the integration with the Viafirma Inbox portafirmas from the Team configuration, in the Apps tab.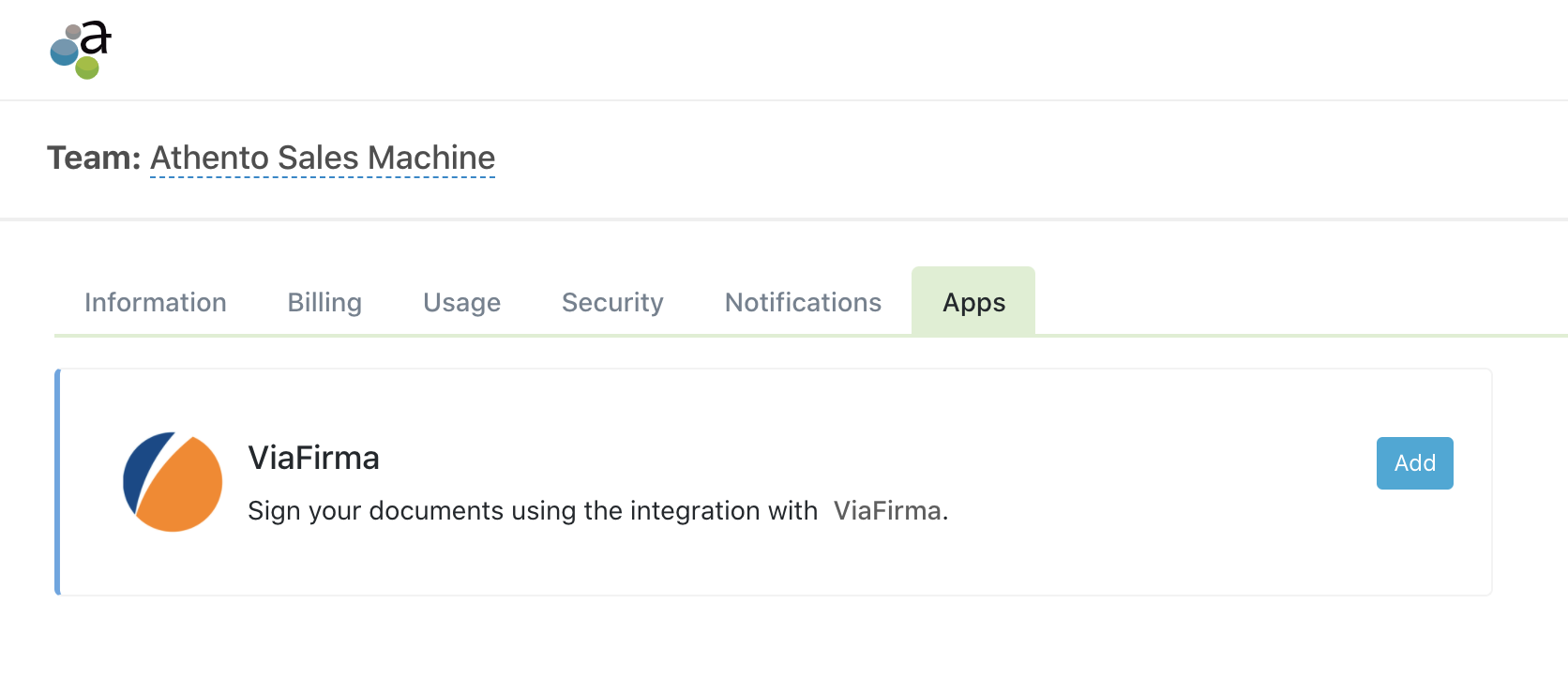 Athento will ask you for an integration username and password, as well as the URL of your Viafirma Inbox account.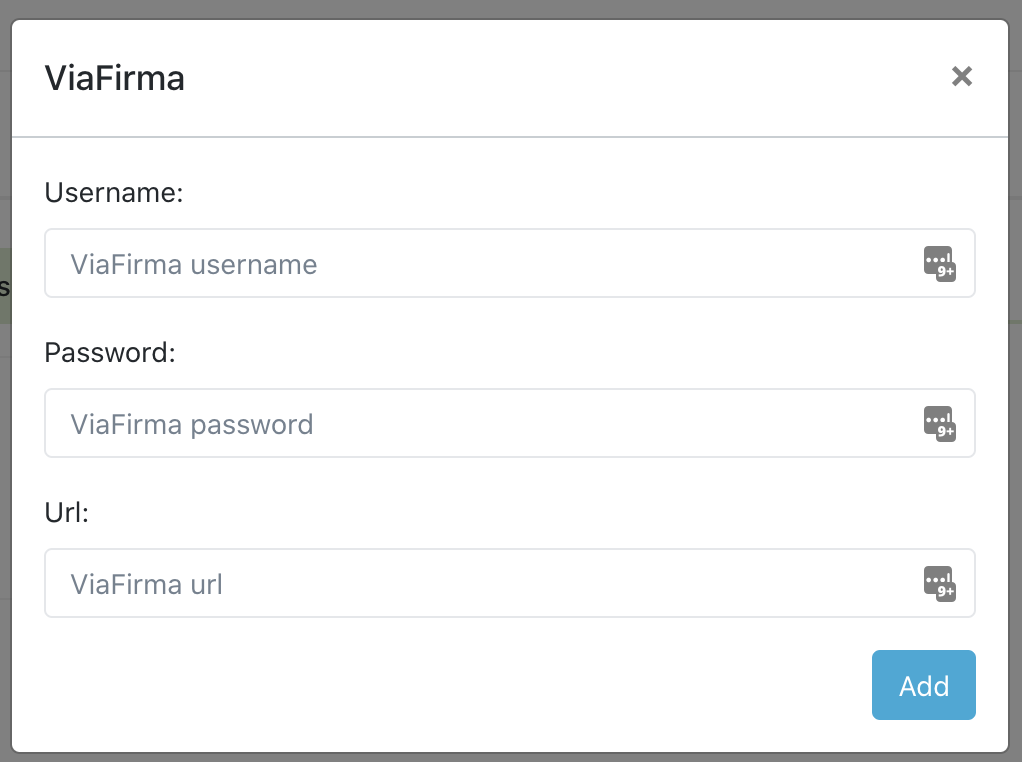 Below you can see an example configuration:

Send a document for signature
Once you activate the integration, Viafirma's logo will be available from the quick actions bar in any document.

If you want to send the document to signature workflows defined in Inbox, select the workflow tab.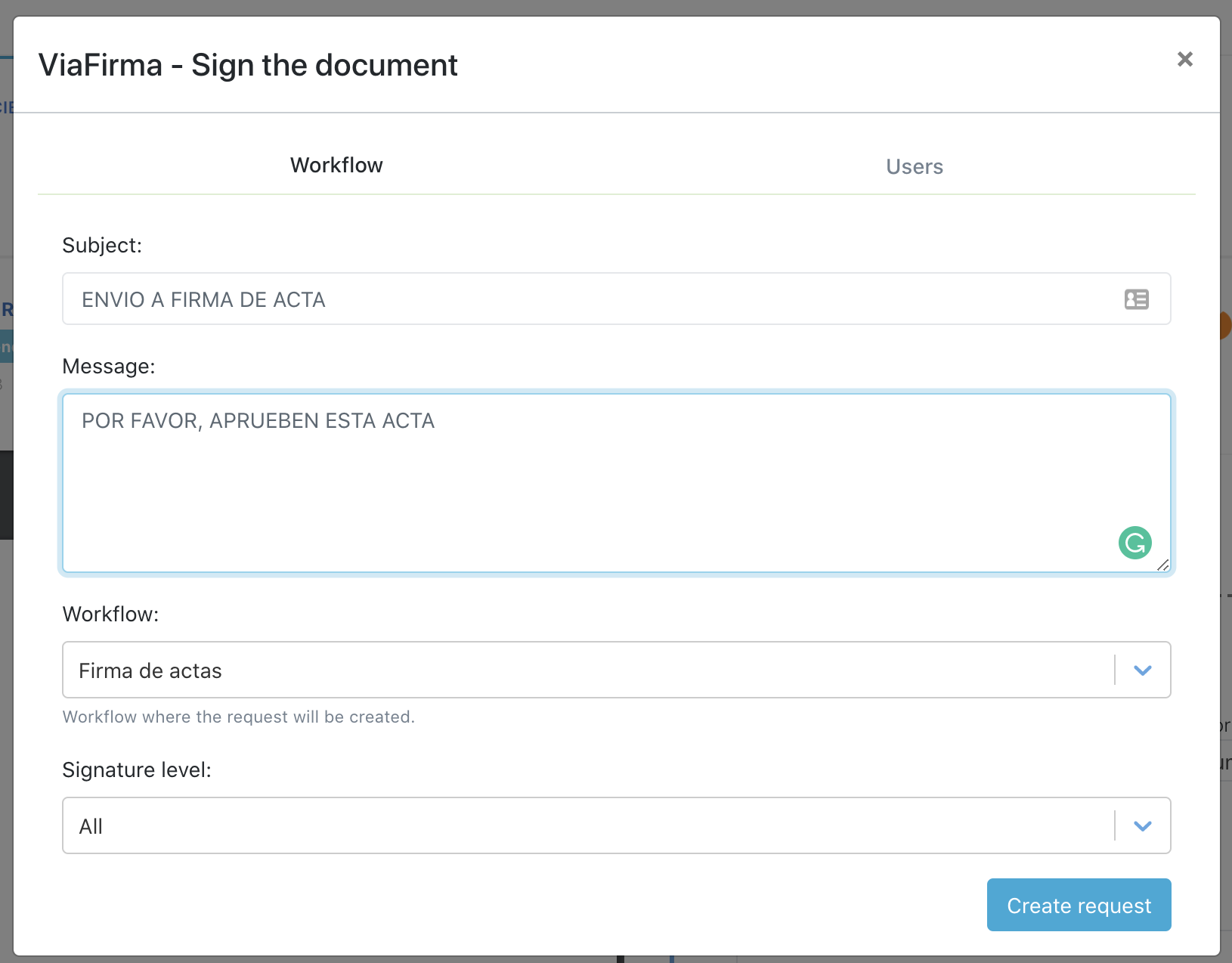 If you prefer to send the document to Viafirma Inbox users, select the Users tab.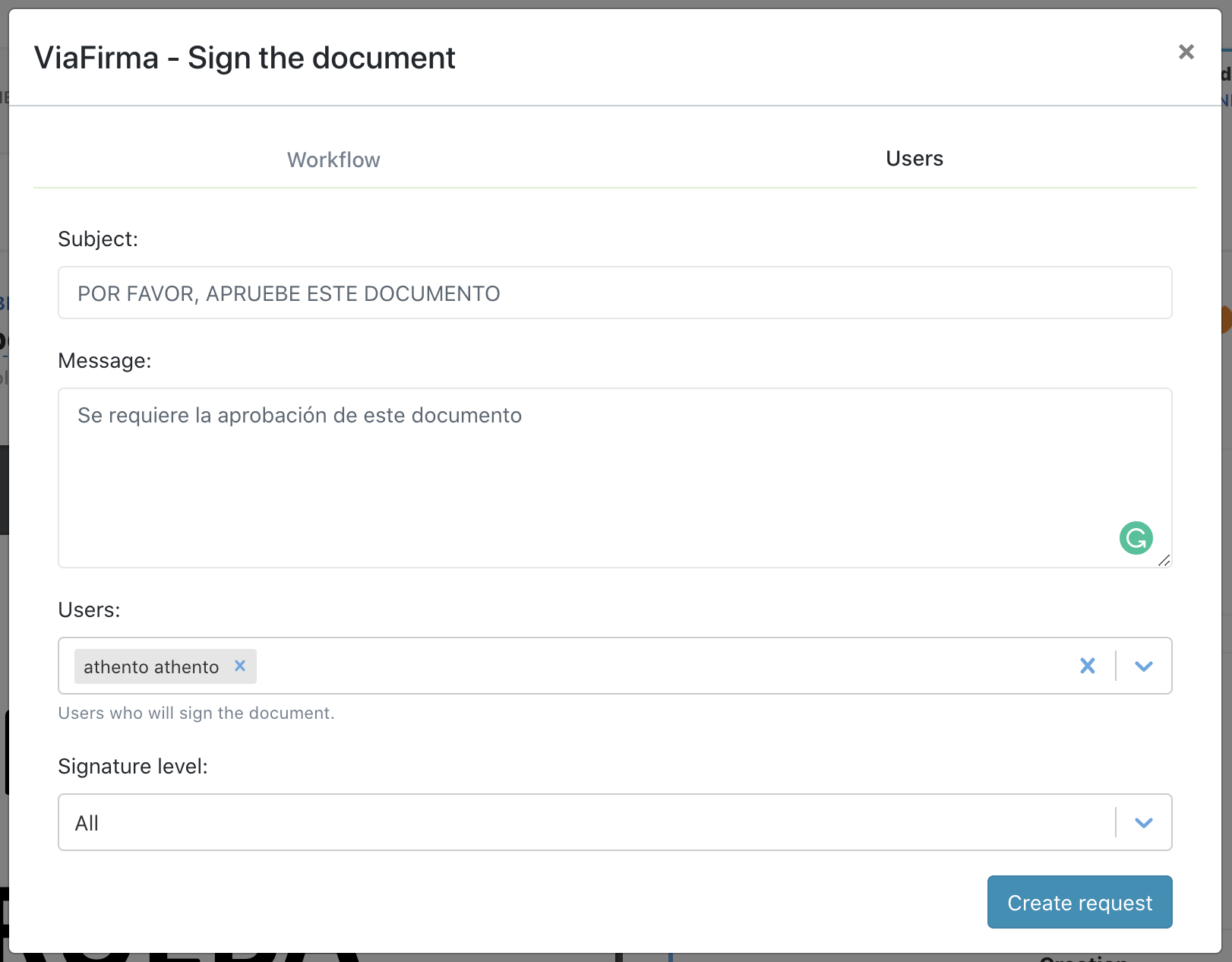 Then click on the Create request button. The document will then be sent to the signature holder of the workflow users or those you selected manually.

From Viafirma Inbox, users will be able to sign their requests with the functionality available in the platform.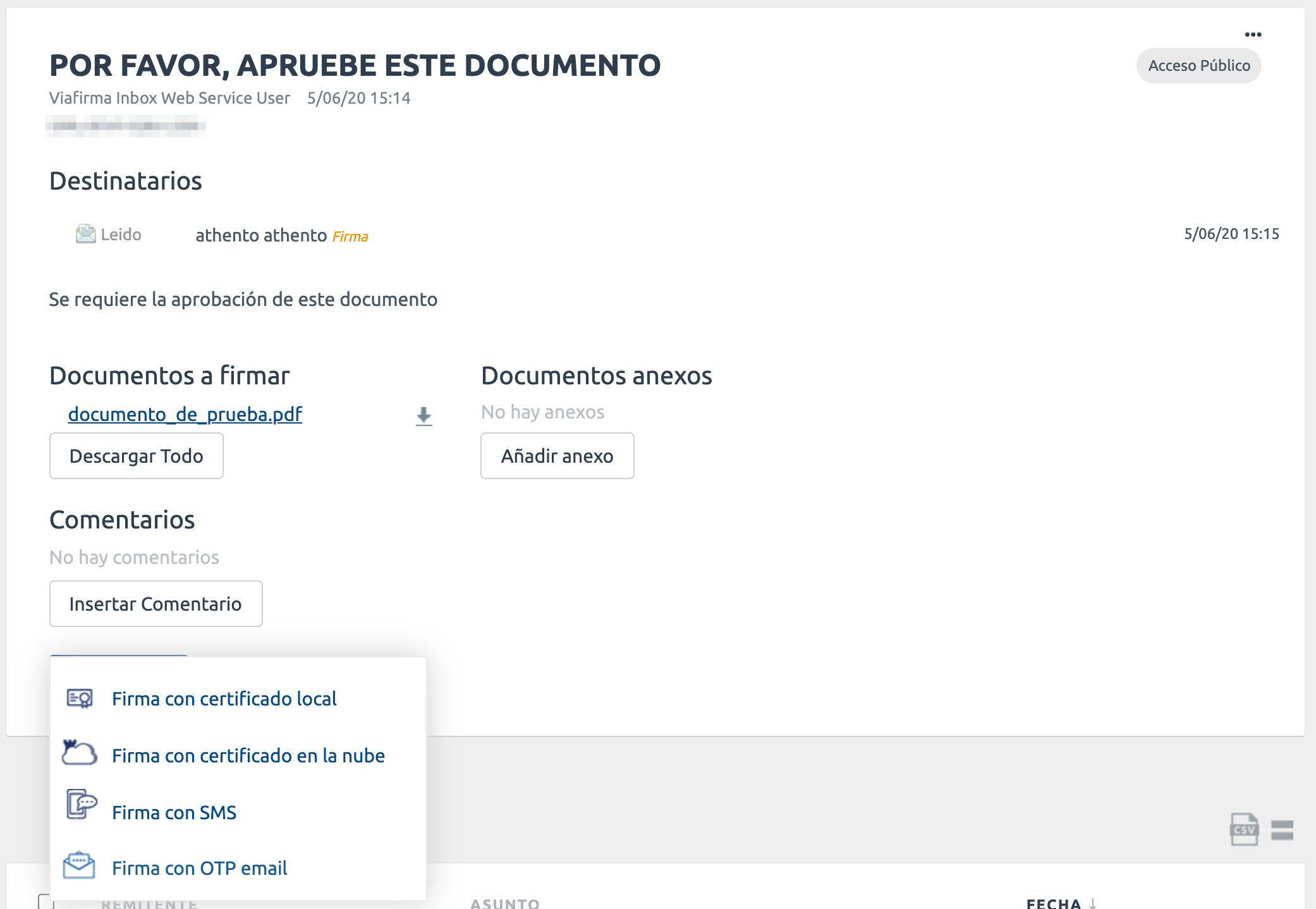 Check signature status
From the quick action bar of the document, you can check the status of the request.

Click on the Viafirma icon to check the status.
NOTA: Para la integración con Viafirma Inbox es necesario que exista un usuario ATHENTO en Viafirma.