Athento allows you to use Office365 for previewing and editing from within the product interface.
Once the integration has been configured at Team level, the preview of documents with Office365 will be automatic as long as the Upload to OneDrive option has been enabled in the space configuration.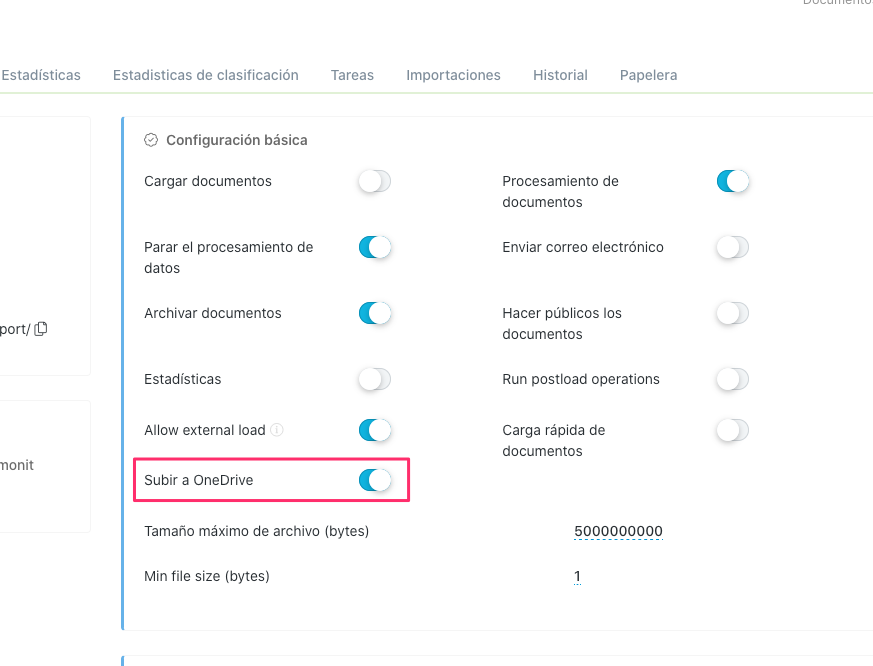 OneDrive authentication is the starting point to be able to work with Office365 documents and therefore, when we access a document and we have the possibility to view and edit it with Office365, the previewer itself will inform us to connect to OneDrive.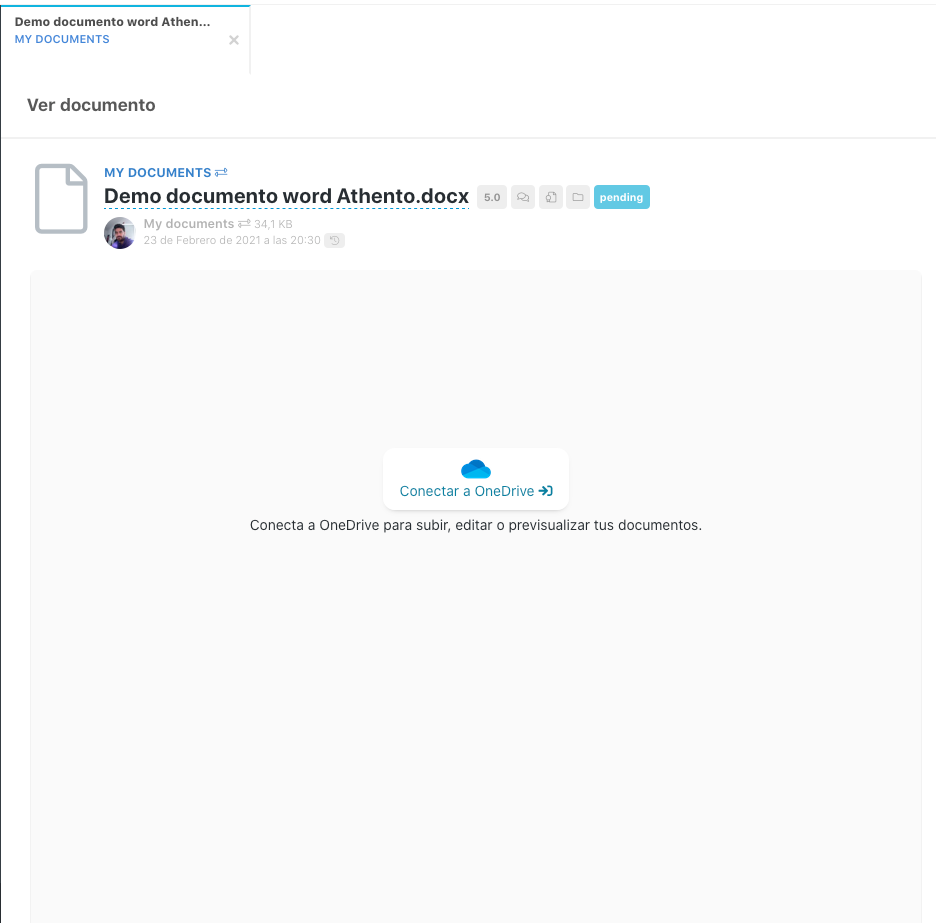 When a document is available in OneDrive, the Athento previewer will render it -provided you have permissions to view it in Office365-. In addition, reload, edit and unlink buttons will be displayed at the top of the previewer.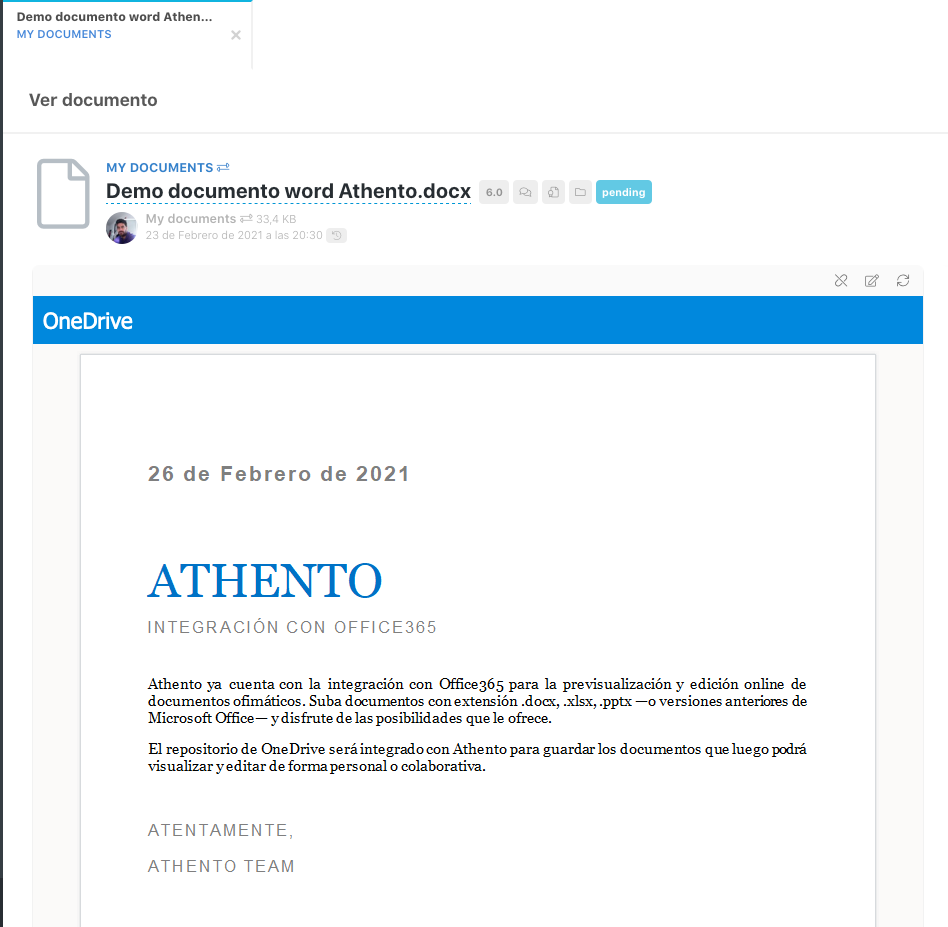 Update the document in Athento after editing in Office365
To edit an Athento document in Office365 we must click on the Edit in Office365 button of the preview toolbar. It will open a new tab with the document available for editing.
Once you have edited the document in Office365, you can synchronize the document in Athento by clicking on the reload button in the document preview toolbar. This item allows you to preview and download the current content of the file from Athento, which will synchronize changes edited in Office365 automatically.
With the unlink document button, you can unlink the document from OneDrive to Athento.