To extract OCR from a document, open the document from which you want to extract the text.
From the quick action bar on the document, access the Operations option.

Then click on Complete Analysis.

The document will start processing. Once finished, you can view the extracted text from the OCR panel on the right side of the screen. If you do not have this panel active, you will have to activate it from the form settings.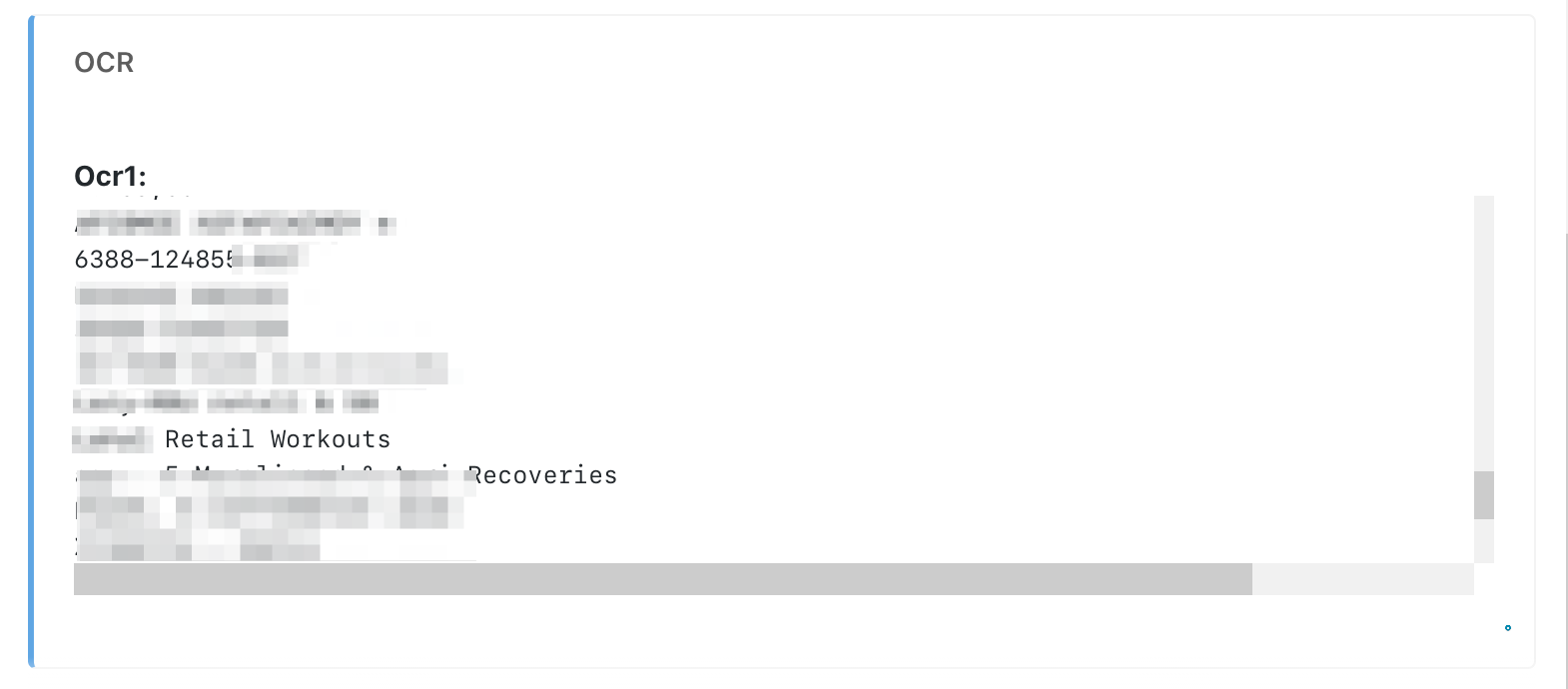 IMPORTANT: The Extract pages, Extract number of pages and Extract OCR operations
 must be active in the space in which the document is located.