The support service you have contracted includes access to the Support Center. The Support Center is a place where you can ask questions to the support team and report issues.
But most importantly, the Support Center allows you, as well as us, to have a centralized access point to your support requests and keep track of your support tasks.
From the Support Center you will be able to:
Register support requests.
Provide detailed information about your support requests.
Ask questions about configuration, optimization or use of Athento.
View troubleshooting information.
View the response to your open support requests.
View all support requests you have reported.
First time in the Support Center
Puedes acceder desde https://soporte.athento.com/hc/en-us
From that page, you can search for information about Athento. If you want to report a ticket or follow up on tickets, click on Login.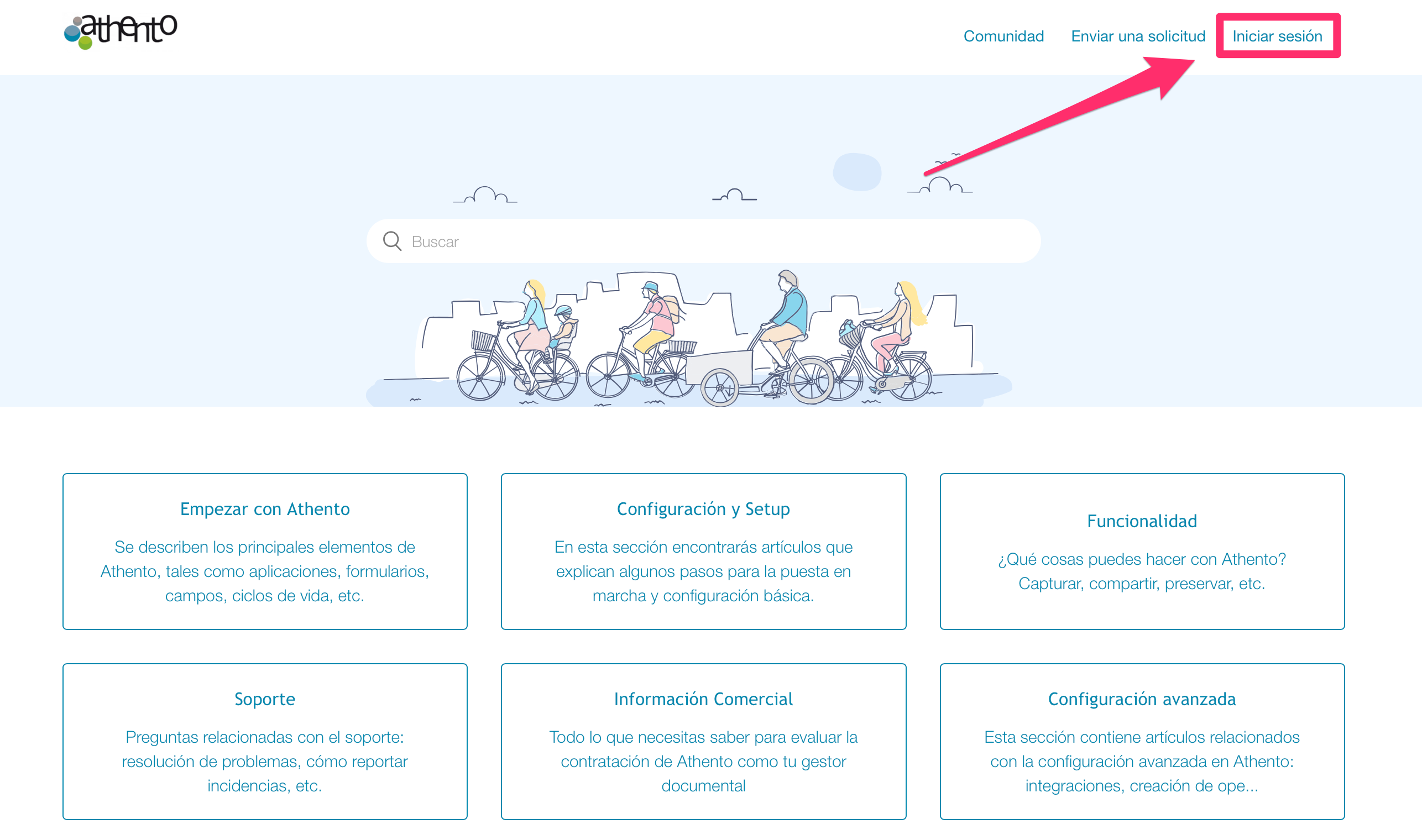 Next, you will see a form. Below it, you will have two options:
Never reported a support ticket (First time using Athento)
You have previously sent an email to soporte@athento.com (Have you sent us an email?)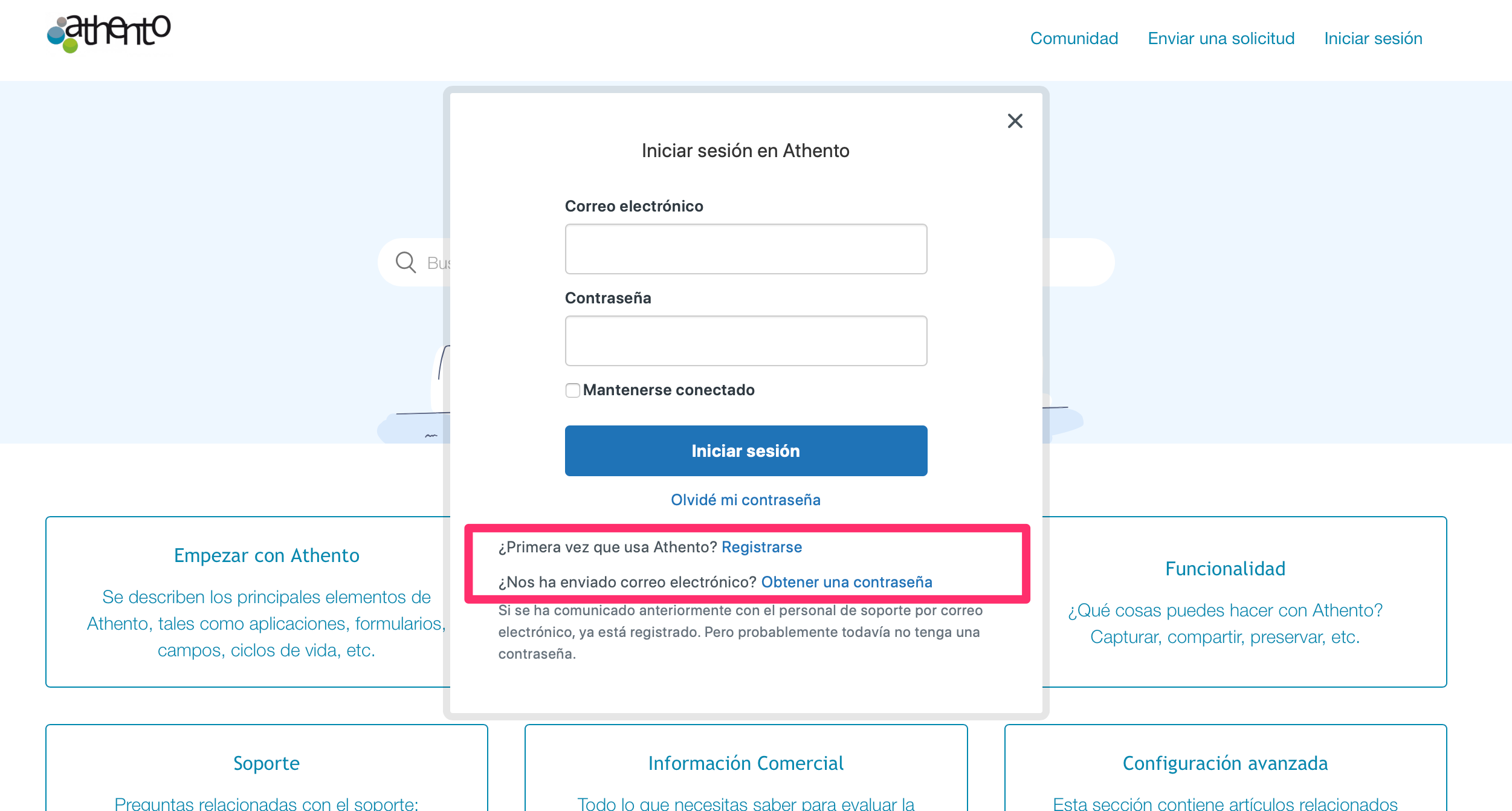 If you have never reported an incident, the platform will ask you to register. If you have ever registered a ticket, there is already a user created for you with your email account. You will need to create a password before you can log in.